HOUSTON – A Houston townhome has hit the market with some unique features.
Located in southwest Houston near Loop 610 and Stella Link, the property has two bedrooms, two bathrooms, and a study that can be converted into a third bedroom.
"We weren't going for resale. We were going for unique. Something very different. That's where the new term of industrial glam came from," said Tiffany Curry, the realtor showing the property.
Think exposed pipes mixed with antique chandeliers.
The townhome's owners spent three years perfecting the home. That included installing a post office teller window as a wall, and creating a floor made of pennies in the master bedroom.
"This is a three-year labor of love," Curry said. "The couple for this home, they basically put their heart and soul into it and all their personalities, which is really cool."
The home is listed for $359,000, but the owners are open to selling it furnished as well.
The property has reportedly never flooded.
There will be an open house for the townhome located at 4080 Breakwood Drive on Sunday from 2 p.m. to 4 p.m, rain or shine.
Photos: Bellaire home for sale features floor made of pennies
Photos: Bellaire home for sale features floor made of pennies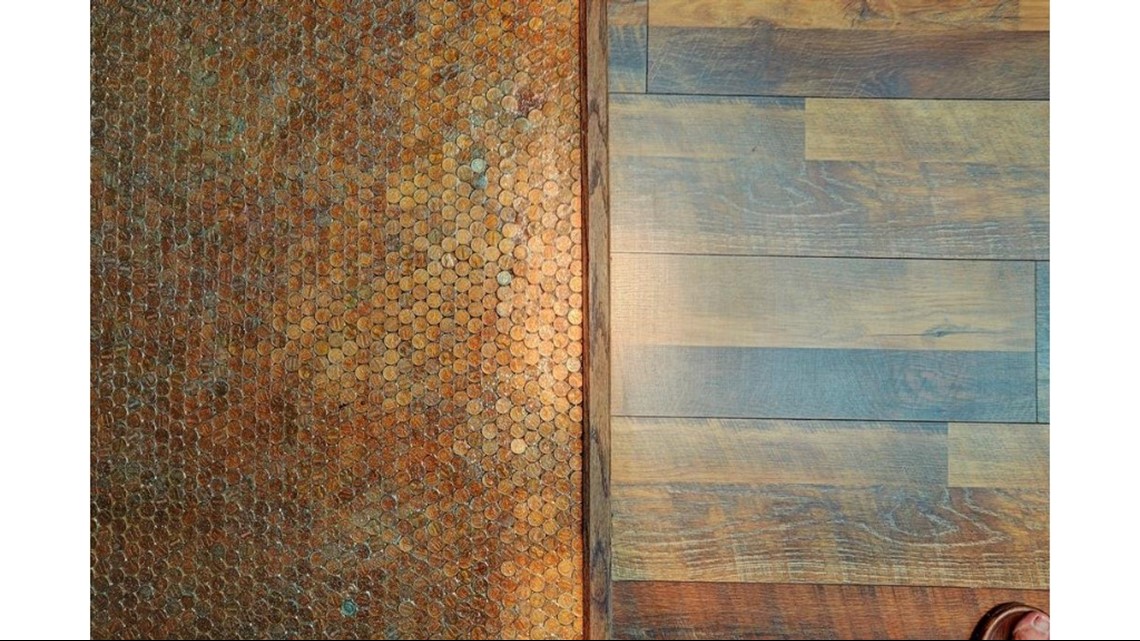 Photos: With floor made of pennies, Houston townhome has priceless touch
Photos: With floor made of pennies, Houston townhome has priceless touch