HOUSTON – The Houston Zoo's "winter wonderland" of lights is wrapping up for 2018-2019.
This is the seventh year for "TXU Energy Presents Zoo Lights," which has become a favorite holiday tradition. The lights open at 5 p.m. so you can enjoy longer hours on Prime Nights and discounted entry on Value Nights.
Zoo Lights runs until Jan. 13, which is this coming Sunday.
KHOU 11 Meteorologist Chita Craft says our weather this week is nice and mild but with a rain chance on Friday.
Related: What's new this year at Houston Zoo Lights
Photos: Houston Zoo lights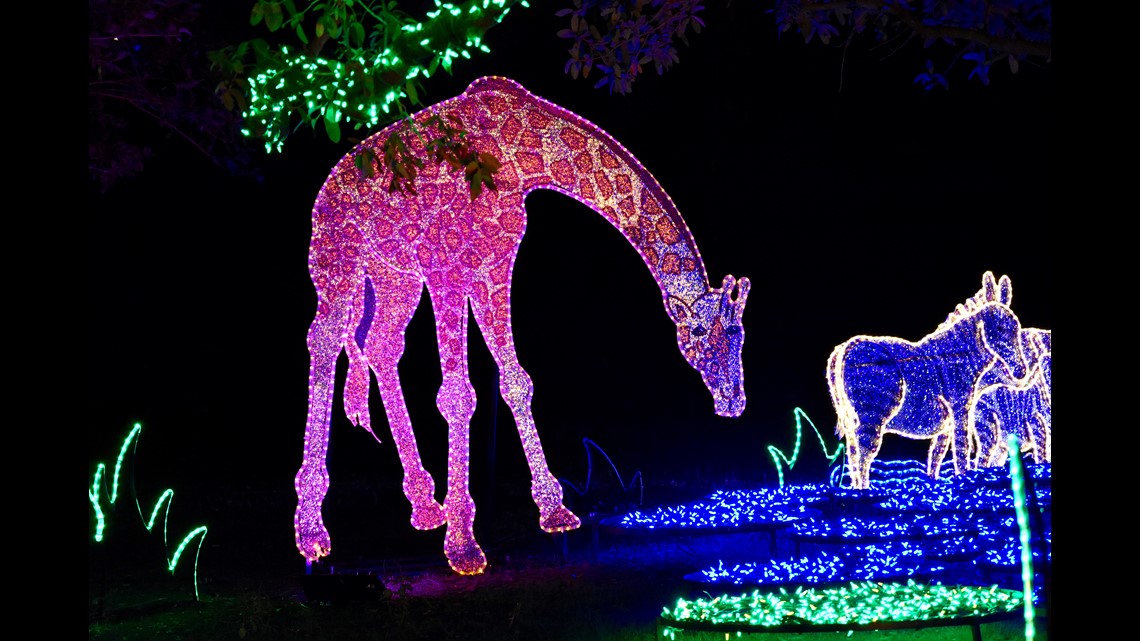 Value Nights: Member $12.95 Non-Member $17.95
Prime Nights: Member $17.95 Non-Member $22.95
Children 1 and Under: FREE
More info on the web: https://zoolights.houstonzoo.org