After winning the heart of Ellen DeGeneres and the hearts of millions of her viewers, one local woman was back on The Ellen Show on Friday.
Lisa Jarmon first captured Ellen's attention as a random audience member seven years ago in Season 8. At the time, Ellen was touched by her extreme enthusiasm and excitement to see her and called her up to be a guest on the show.
Since then, Lisa has made several memorable appearances where Ellen has gifted her a new car and even a brand new home for her and her young children.
"Over the years (Lisa) has become part of The Ellen Show family." Ellen said.
Lisa, who is from Manvel, Texas, was recently diagnosed with Stage 4 breast cancer.
After Ellen got word of the news, she had Lisa on the show once more in an episode that aired on Friday.
During the interview, Lisa spoke with Ellen about how she's doing and how her treatment is going at M.D. Anderson in Houston.
She said she had a CT scan performed on Saturday and the doctors told her they did not see any more cancer in her liver and the lump on her breast is getting smaller.
"That's fantastic!" Ellen said.
During the interview in typical "Ellen" fashion, the talk show host gave her guest a generous gift - a check from Shutterfly for $25,000 to help with Lisa's medical bills.
Lisa was speechless at first before saying, "Are you kidding me!? Oh..thank you, Ellen!"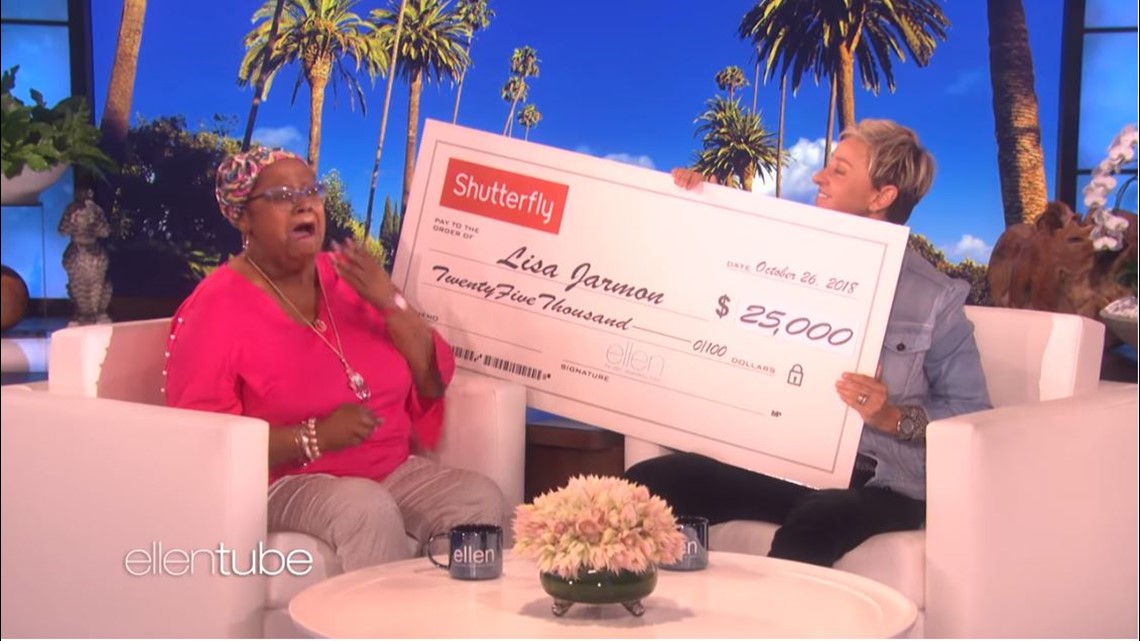 Lisa was also given a rare Ellen Show honor.
"When we feel like someone is a member of our family, we give them a seat in the audience." Ellen said.
The Ellen Show crew found the very first seat Lisa sat in her first time at the show and had it officially named the Lisa Jarmon seat with a golden plaque and her name on it.
Lisa was shocked and touched by the gesture, thanking Ellen with a big hug.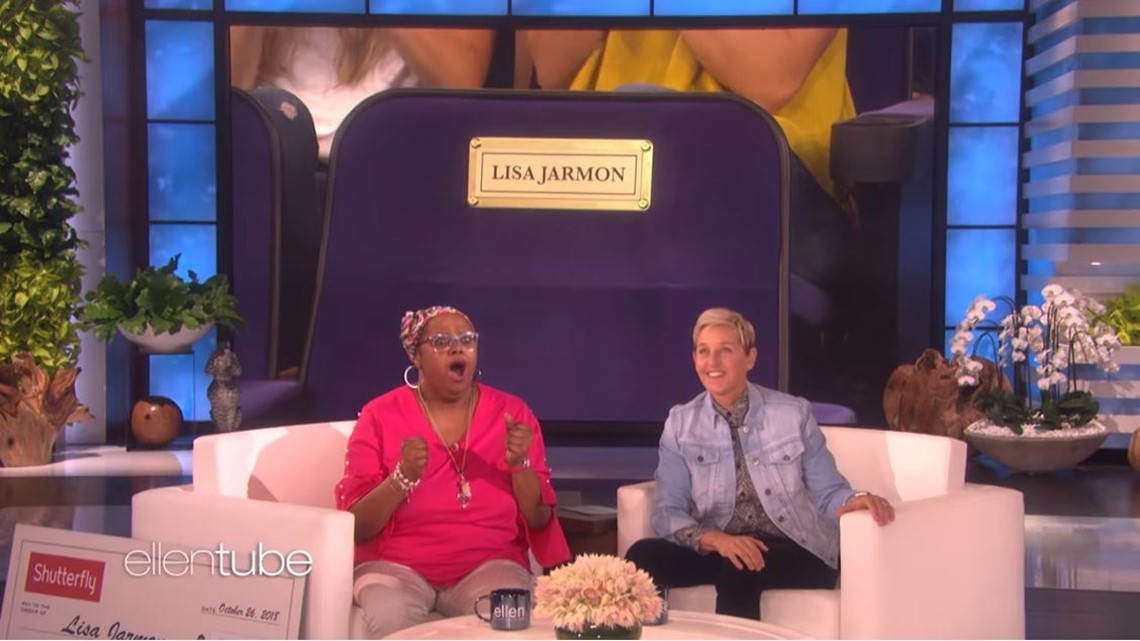 Friday afternoon, Ellen tweeted a link to the interview segment saying, "If you remember Lisa Jarmon, you know she's one of the most wonderful people I've ever met. I loved this moment."