HOUSTON — Among the hundreds of people waiting in line at the Build-A-Bear Pay Your Age Day at Memorial City Mall, was a pretty little girl in a purple dress.
She waited patiently in line for her turn – until she couldn't wait anymore.
She needed to go to the bathroom.
When they returned, the security guards wouldn't let them back in line.
Photos: Big crowds at Memorial City Mall for Build-A-Bear event
Photos: Hundreds flock to Memorial City Mall for Build-A-Bear 'Pay Your Age' day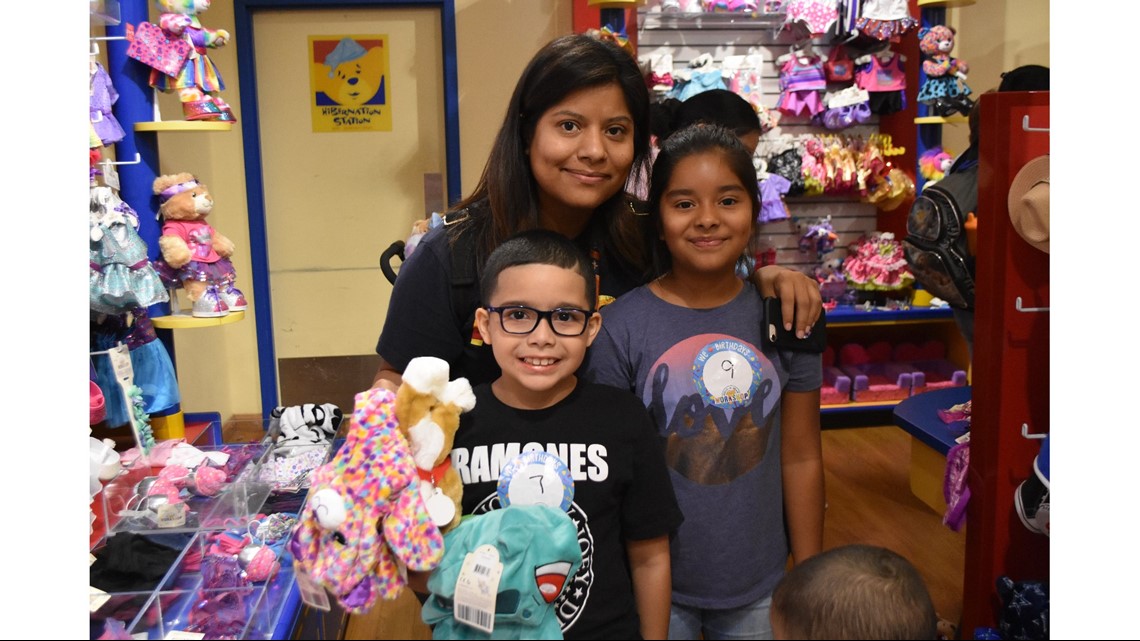 KHOU 11 News Photojournalist Ralph Nickerson noticed the little girl staring at the bears in the window for a long time.
When he found out what happened, he went inside the store and bought her a pretty pink bear. She was surprised and delighted when Ralph gave her the bear.
The smile on her face made it worth every penny.
RELATED: Build-A-Bear Pay Your Age Day was so successful, it failed