SAN ANTONIO — The best way I can describe kinship care is life changing in the instant, and that is especially true for grandparents raising grandchildren.
We had the opportunity to meet Clint and Shawn Marshall. They have full embraced life interrupted, and they've done that with lots of love. Last October they adopted five grandchildren, a sibling group of five who mother is currently incarcerated and whose father recently passed away. As you might imagine it hasn't been easy, but they have embraced togetherness and love to move forward.
"I would never wanna see my grandchildren split up," said Shawn. "They've already been through enough in life and they needed to stay together," she added. "It was never a question in my mind or even a hard decision for me. I was like nope we are gonna do this."
Her husband, Clint, echoed all those comments. "We couldn't see them bouncing around (in the child welfare system)," he said. "We couldn't see them getting separated. We wanted to keep them together and see them stay together as a family."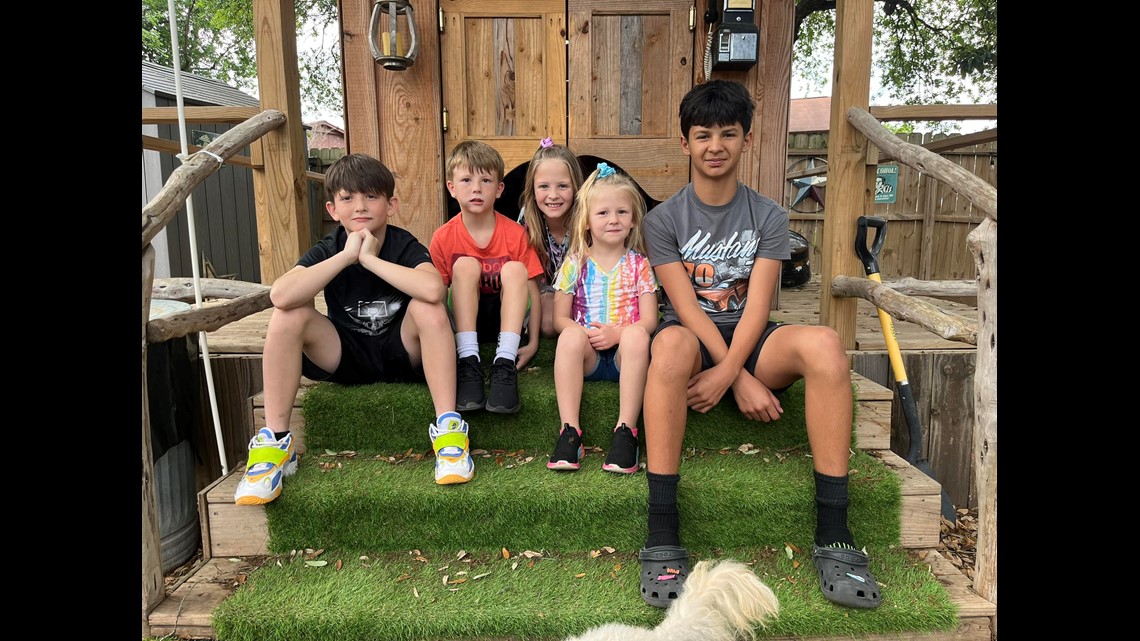 The Marshall's told us that it has taken some time given all that has transpired, but they finally feel like they are setting into the best possible daily routine. They also told us, even at their ages of 51 (Shawn) and 50 (Clint), they couldn't imagine doing things any other way.
"Just getting up and being able to go," said Shawn, "We can't do that anymore. We have to consider 'the five'. Are they going with us? That's been a challenge," she said.
"Like my brother told me, I'm gonna be a father for a long time," said Clint.
"I wouldn't change it. I wouldn't change it for anything in the world," Shawn added.
The answer was real simple for Clint when asked what's the reason to do this at this stage of life?
"We love 'em," he said. "We wanna see them have a better future than what they were headed for," he added.
"If just feel like that Clint and I are able to give them the life that they need, that stable life they need," said Shawn. "If that causes us to put our retirement and the things we wanna do in life on hold then that's what we're gonna do", she added. "We would do it for our kids, and we are doing it for our grandkids."
Shawn's greatest fear during the custody issue was where they might end up, and would she ever seen them again. "It's a very big relief, and we're happy to be raising five more."