Inspiring young cancer survivor surprised with front row tickets to Taylor Swift's concert in Houston
Hallie Barnard, 14, has battled cancer on and off since she was a baby. At age 6, she started a foundation to help other kids with cancer and their families.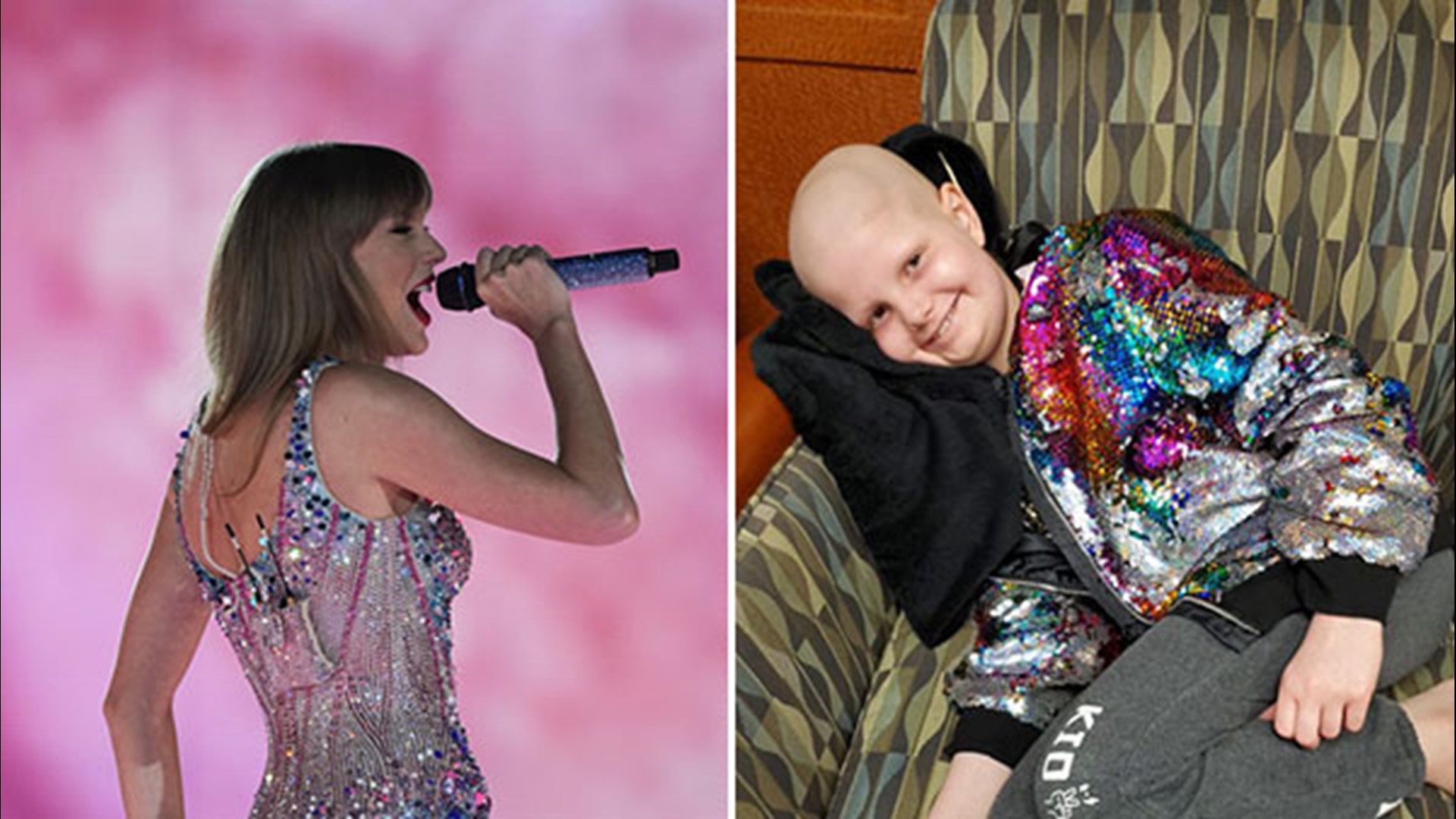 A remarkable Texas teen who's battled cancer on and off since she was a baby will have her dream come true this weekend thanks to another teen she's never met.
Editor's note: The above video originally aired in Nov. 2022.
The tickets were donated by 17-year-old Gabriella Saadia and her dad Ilan. Gabriella used her early access to buy two extra tickets to Swift's concert so they could donate them to a pediatric patient at MD Anderson Cancer Center in Houston.
Despite spending most of her life fighting cancer -- enduring surgeries, chemo and countless doctor visits -- Hallie "radiates positivity." She even started Hallie's Heroes when she was 6 years old to raise awareness and money for other children with cancer and their families.
Hallie has a message for other kids coping with cancer: "You can get through it. You can do anything you want to do."
Chapter 1
:
Hallie's journey
Hallie was 13 months old when she was diagnosed with Diamond-Blackfan anemia, a rare blood cancer that prevents bone marrow from making red blood cells. The only cure is a bone marrow transplant.
Hallie was nine when a perfect match was found leading to a successful bone marrow transplant when she was 10.
A short time later, pain in her left leg led to more doctor appointments and they discovered she had osteosarcoma, a type of cancer that begins in the cells that form bones.
Surgeons had to amputate Hallie's leg to save her life.
Doctors and nurses at MD Anderson were amazed by her attitude.
"Hallie is an incredible young lady," says Lewis. "Despite the obstacles that the world has placed in front of her, she is positive and always ready with a smile."
Hallie even manages to have a sense of humor about her leg, wearing a t-shirt that says "This leg is taking a lot longer than expected to grow back."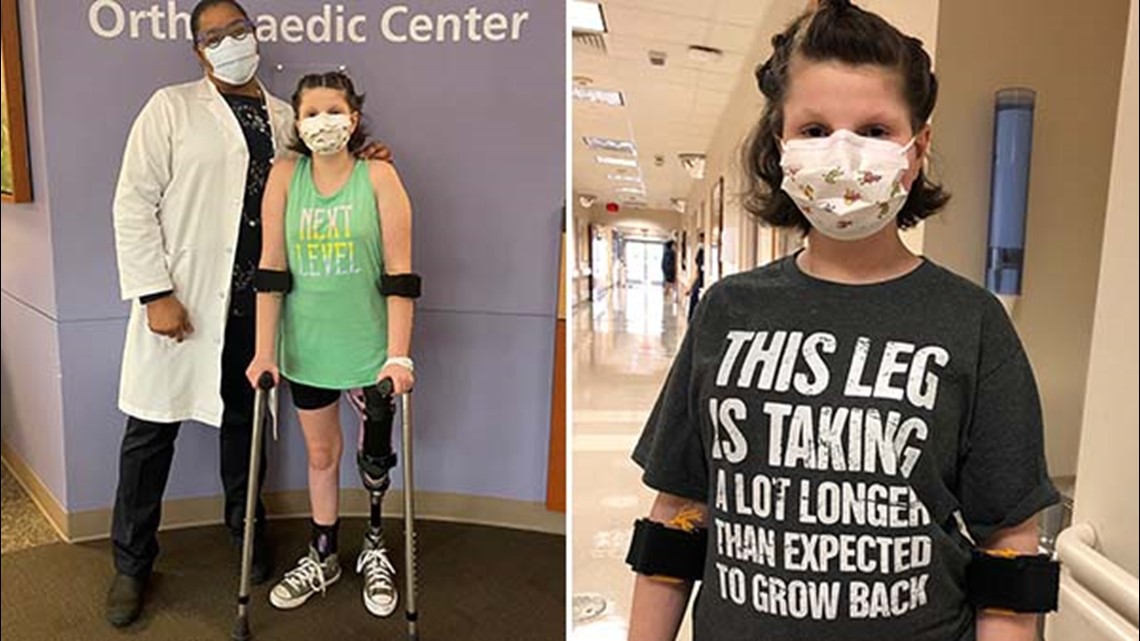 Chapter 2
:
Hallie's Heroes
The Barnards partnered with local police and fire departments and other groups in North Texas to recruit bone marrow donors. Their efforts inspired more than 8,000 people to add their names to the registry.
After the rotationplasty to remove her leg, Hallie spent 44 days recovering at MD Anderson. That's when the Bernards decided to expand the mission of Hallie's Heroes to help other families with overwhelming medical bills.
"There have been too many times to count that we have looked at Hallie, realizing that we could lose her very easily," Elyse Bernard told MD Anderson. "We don't want this to be the end of Hallie's story. So my husband and I decided that we would do something for these kids who are so sick."
The foundation recently pledged $50,000 over five years in support of Lewis and her research on pediatric sarcoma.
"Philanthropic support is incredibly valuable," Lewis said.
Hallie hopes to become a surgical oncologist someday.
"Ever since I was really little, I've always carried around a book on the human body, and my nurses and doctors would read it to me," Hallie said. "I have a new one now, and it's my 'yearbook' that every doctor and nurse who works with me gets to sign. When I go to college, I'll be able to look back on it."
Chapter 3
:
'A regular kid'
Hallie continues to be monitored by doctors at MD Anderson, but Elyse said her daughter enjoys just being "a regular kid."
Throughout her journey, Hallie has been named an honorary nurse at Cook Children's Hospital in Fort Worth where they gave her the title of "ambassador of joy and promoter of hope."
She's also been named an honorary Fort Worth Police Department sergeant, Denton County Police Department deputy and a Fort Worth Fire Department firefighter.
Elyse said Hallie loves swimming, crafting and watching "Saturday Night Live."
Oh, and Taylor Swift, of course. When Hallie's not busy saving lives, she dreams of meeting the pop superstar someday.