MISSOURI CITY, Texas — Food allergies can be tough ... especially for children!
Meet Carmen Martin, a vegan "mompreneur."
Martin initially thought her son, baby Joseph, suffered from eczema until he was diagnosed with a laundry list of allergies. Those allergies include dairy, eggs, and soy.
Determined to give baby Joseph a healthier and safer option, Martin created several southern treats with a vegan and gluten free twist.
Dr. Shiny Vargheses from the University of Houston said 1 in 13 kids, like Joesph, suffer from food allergies.
" It can be severe and if it is severe it can be life threatening. So it is very important to raise awareness of food allergies," said Dr. Varghneses. "With the provider, (the family) should come up with a plan and be able to identify symptom of a food allergy."
Martin told KHOU.com she launched her very own food company to give others the same tasty options as her son.
Founded in 2016, Green Valley Café opened with traditional southern treats suitable for those who have common food allergies or those on a gluten-free diet.
Customers are both vegan and non-vegan.
Green Valley Café put its twist on the southern classic beignet and call their Vegan version the "Veignet." This is a healthier option for those with common food allergies. Customers say they can't tell the difference between the vegan version and the traditional classic.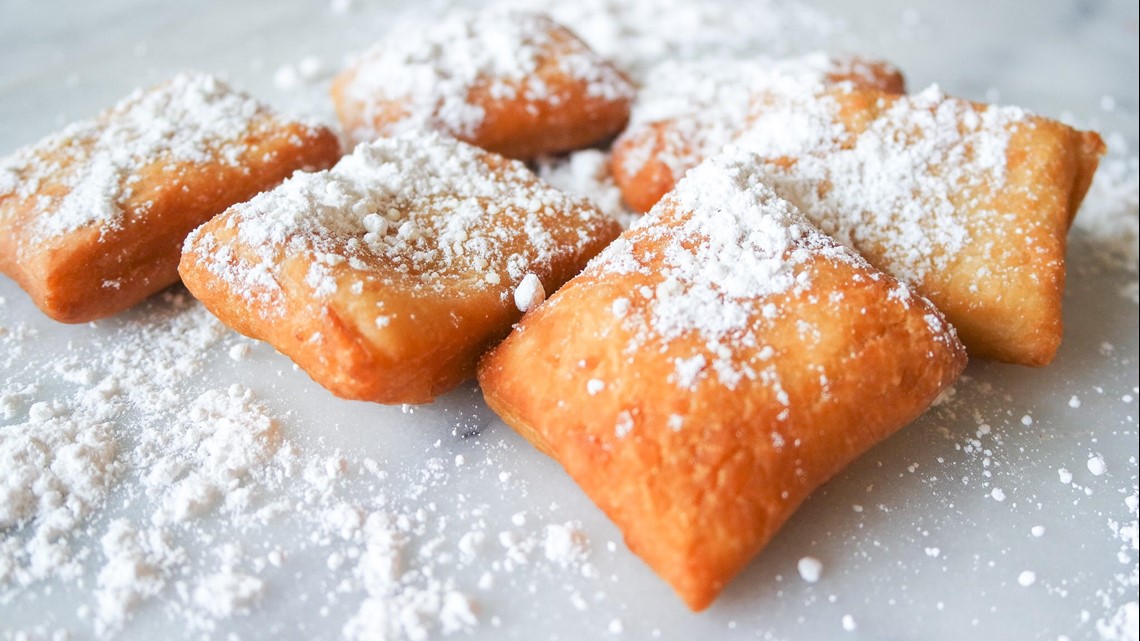 Green Valley Café has also received recognition from world renowned music recording artist Mýa who is public with her vegan initiative and has appeared in PETA ad campaigns.
Green Valley Café desserts are frequently found at local Houston area food festivals. You can also get the desserts delivered to your home, office or event.
Follow The Green Valley Café on Facebook
7324 Southwest Freeway #1468
Email Carmen@thegreenvalleycafe.com