So here's something you don't see every day – a gator at the beach!
But that's what Kelly Porter came across near Jamaica Beach on Wednesday. She says she was just strolling along and noticed the gator!
Kelly says she went back to get her kids to see it, but by the time they made it back, she says the gator got back into the water and disappeared in the waves.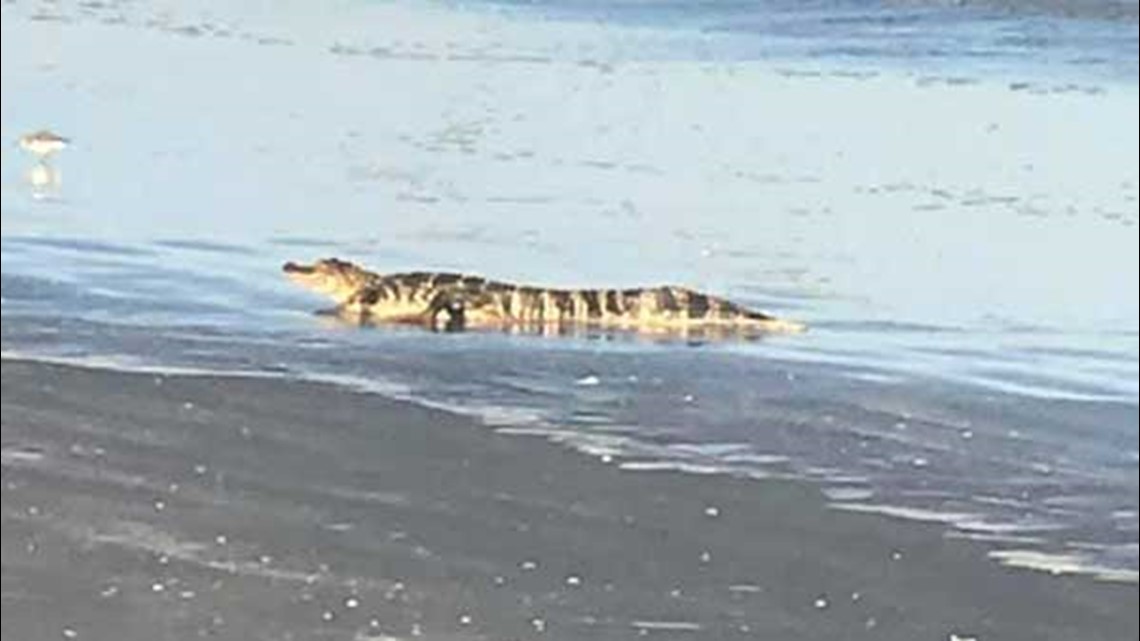 So why would a gator be at the beach. Steve Lightfoot with Texas Parks and Wildlife says it's not too uncommon to see them there after lots of rain.
"We saw that a lot after Harvey and storms," he said. "They'll typically go down to the beach area to get into the saltwater to get rid of the bacteria."
Lightfoot says it's very short-term and they'll go back to the marshy areas and lakes that they're typically found in.