WESTMINSTER, Colo. — The eagle's nest at Standley Lake experienced one of its most dramatic 24 hours in its nearly 27-year history this week.
The eagles here are live streamed by Standley Lake Regional Park, and during a week where eggs typically hatch, the Westminster open space said a mystery eagle intruder has been repeatedly attacking the nest.
Those attacks started on Monday afternoon, but the mom and dad eagles have been able to defend their eggs. But, overnight, the park said the eagle attacker got into the nest and appeared to peck at the eggs. Rangers hope they are still viable, and dad has continued to incubate them as if they are healthy, according to the park.
>>> Click the video above to watch eagles fight off the intruder.
The drama continued on Tuesday morning when the dad eagle was seen on camera accompanied by another eagle with blood on its face and feet. Wildlife officials can't rule out that this was the intruder, but say it's likely mom, since dad wasn't attacking her.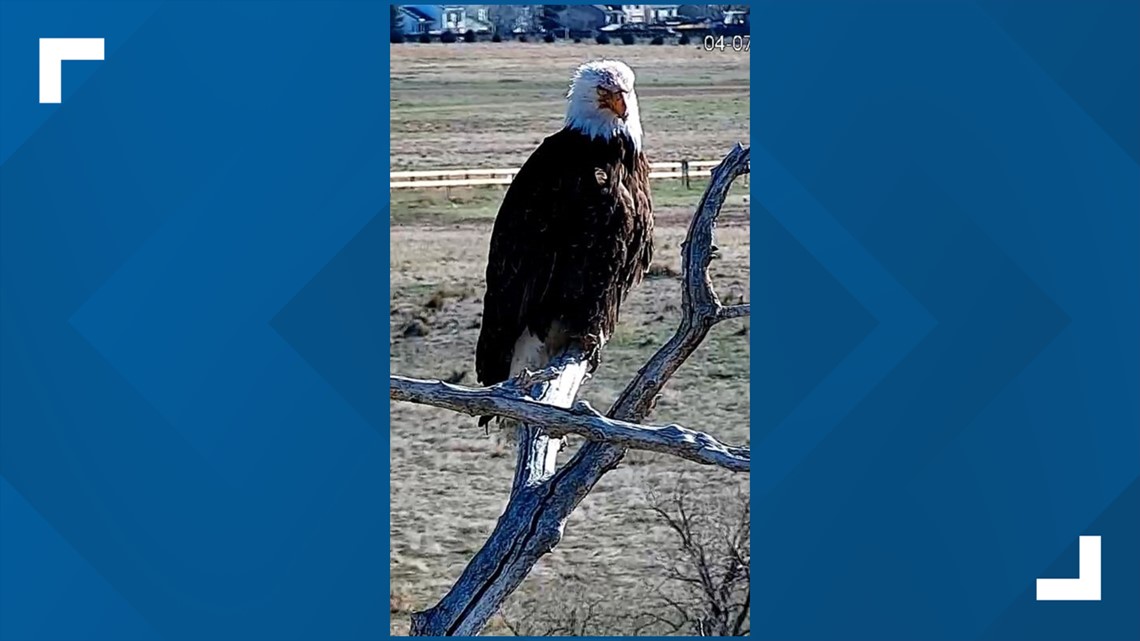 If this eagle was mom, wildlife officers believe she is recuperating alone and won't return to the nest and resume her normal duties until she's regained strength.
What happened to her is unclear.
"I know watching these events with uncertainly is very stressful!" Standley Lake Regional Park wrote on Facebook. "We're in this together."
Bald eagles have nested on the northwest side of Standley Lake since 1993. To protect the beautiful birds, wildlife officials have closed off the nest to visitors.
And a reminder: bald eagles are federally-protected, which means that the public should under no circumstances approach the birds for any reason.