COLLEGE STATION, Texas — A dog named Jake from State Farm -- after the guy in the commercials -- was in bad shape when he was found wandering in Texas last summer.
Jake had a huge mass on one side of his face and it was bigger than his entire head.
The 9-year-old Labrador retriever found roaming rural areas of Waco was rescued by a group called Long Way Home Adoptables.
"Our specialty is helping animals that are considered the most vulnerable and those that are most at risk in shelters. That's typically medical cases, pregnant dogs and seniors," founder and executive director April Plemons told Texas A&M Today.
Jake clearly needed medical treatment when he was brought to the rescue group.
"We've seen some crazy medical cases from neglect and abuse, but we've never had a dog with a mass that big," Plemons said.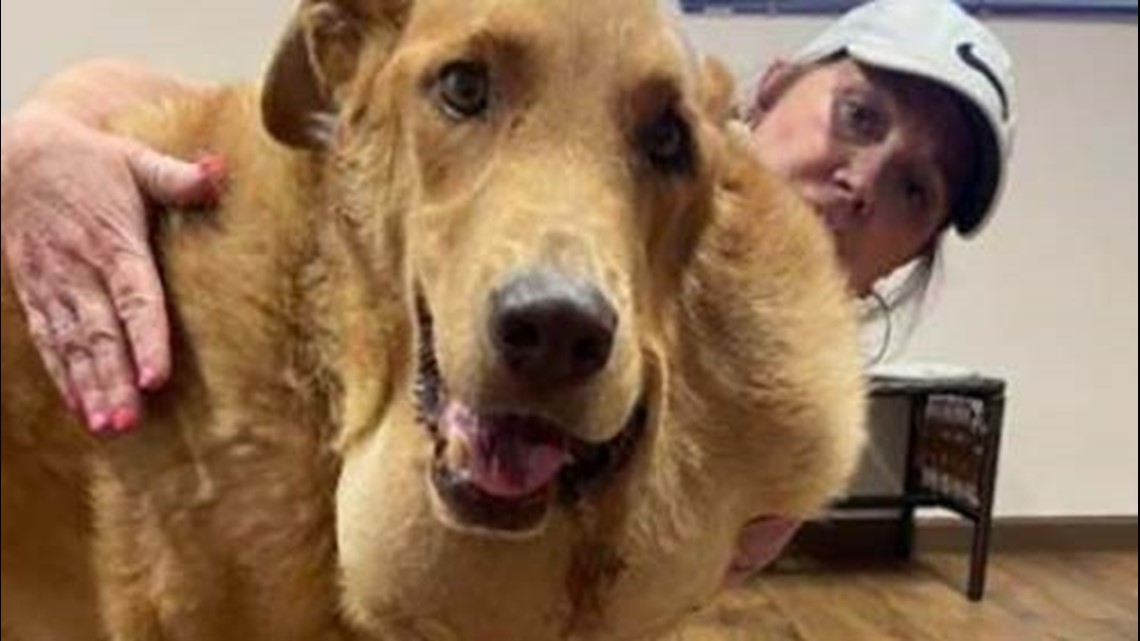 Donors who saw Jake's story on social media contributed enough money to cover his expenses at A&M, one of the nation's top veterinary schools.
Veterinarians at TAMU's Small Animal Teaching Hospital (SATH) had never seen a salivary gland tumor the size of Jake's. They confirmed it was cancerous and was blocking Jake's salivary ducts.
"Salivary gland disease is pretty common, but cancer of the salivary glands is not," Dr. Vanna Dickerson, a VMBS assistant professor, said. "And it's certainly quite uncommon to have it get as advanced as it was in him."
Since Jake's tumor was so big and next to the trachea and esophagus, they weren't able to remove it all but they got enough to extend his life without sacrificing his quality of life.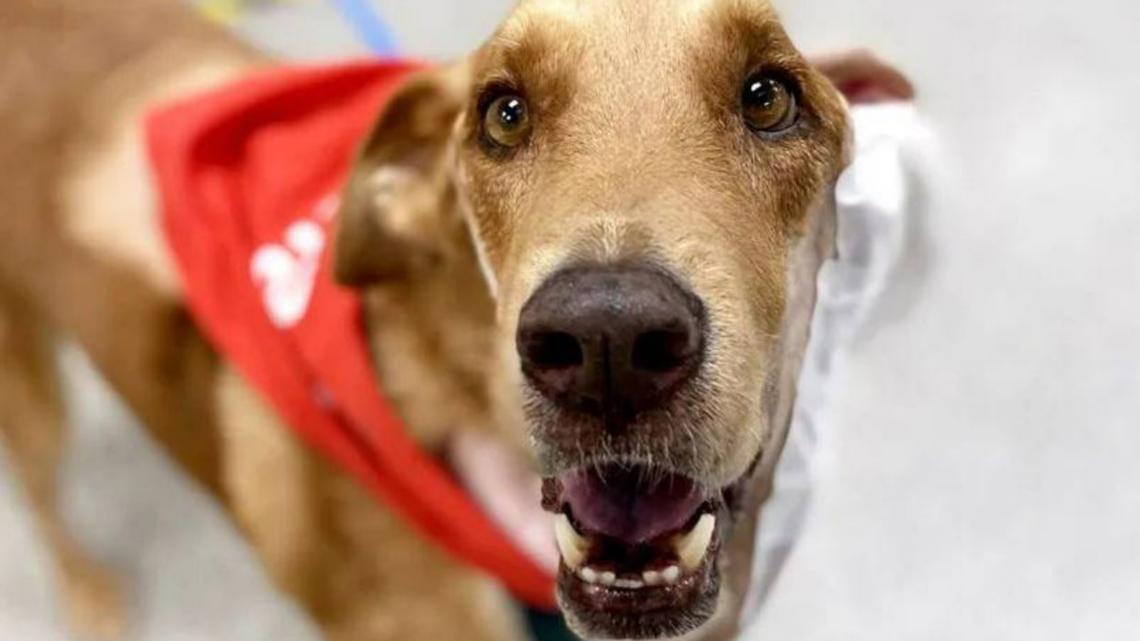 "We knew that this tumor was so massive that there's no way you could get clean borders, but that's OK — we just wanted to give him a better quality of life for however long his life may be," Plemons said.
Vets also did a round of chemotherapy to reduce the risk of the cancer returning.
When he recovered, it was time for the next big challenge: finding Jake a forever home.
That's where Josie Brown, a veterinary practice manager in Spring, came in. She saw Jake's story, fell in love with him and adopted him. With her background in veterinary medicine, Brown turned out to be a perfect fit.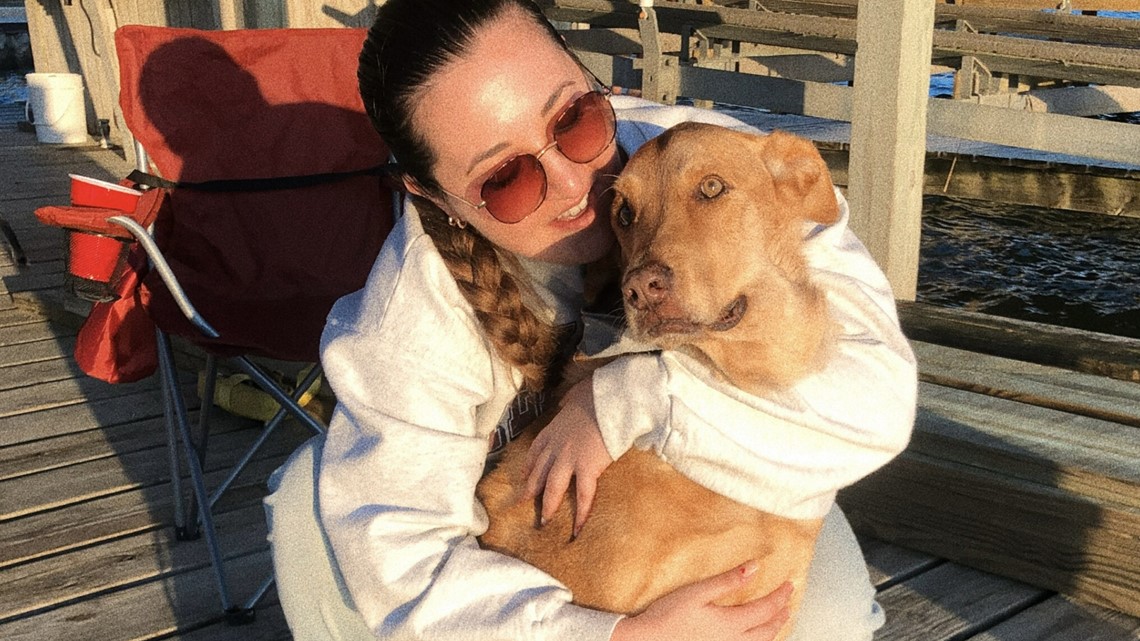 Jake's mass began to grow again over time, but Brown discovered that draining it once a week kept it from getting out of hand.
"Jake is the absolute best boy and really is living his best life," Brown said. "He never seems to be in pain and he enjoys being with his people. It didn't take him any time at all to adjust to life with us; it was like he was meant to be here this whole time. We are very thankful for Long Way Home Adoptables and Texas A&M for everything they did for Jake."
Oh, and the real "Jake from State Farm" saw his namesake's story and sent a care package with a State Farm bandana, collar and leash."
Megan Myers with Texas A&M contributed to this story.