HOUSTON — Jonah, the sea lion, has been around for 22 years, and for sea lions, that's a long time.
His trainers at the Houston Zoo noticed something wasn't right with Jonah's eyes: The sea lion couldn't see well.
"As sea lions get older they get cataracts," said Sophia Darling, senior supervisor of Sea Lions at the Houston Zoo. "It's kind of like the same as people, your eyesight just starts getting worse."
Dinner time became a challenge.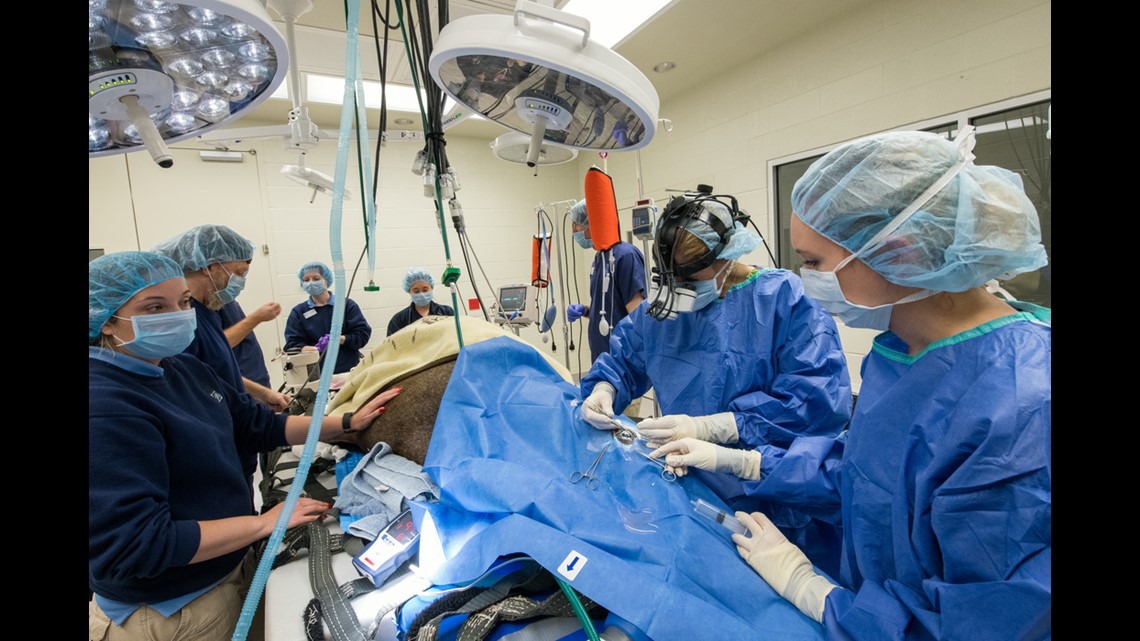 "You would toss him a fish and it would shoot past his face," Darling said. "If the object was blue or blended in with the water, he could swim right by and not recognize to get it."
Jonah needed cataract surgery, so a team of surgeons from out of state came to the Houston Zoo. On a 400-pound animal like Jonah, surgery is trickier. It took surgeons six hours to remove two marble-sized lenses.
"Once it's all said and done, you have a heavy sigh and you say, 'Oh my gosh, that was a lot,' and you're so glad he's okay," Darling said.
For three weeks, Jonah was dry-docked. He had zero access to the pool while he healed. On the 22nd day he got to jump in again.
"He went right over into the pool," Darling said. "He didn't even start swimming. He just kind of floated in the pool like a hippo, and sat there and looked really happy."
Now life is back to normal. Sort of. Jonah still gets eye drops daily, but far from the 21 different sets he needed right after surgery.
Jonah's vision is getting better every day.
"He's going to start seeing more clearly," Darling said. "It'll be fun to start testing him too to see how his eyes have developed."
Now you can go see the sea lion daily again and the sea lion can see you too.
ALSO POPULAR ON KHOU.COM: