MARICOPA COUNTY, Ariz. — Editor's note: the above video shows a giant jellyfish comes face to face with divers off the coast of England.
Oh, baby, that's a big ol' fish.
Erik Barrantes of Mesa had the catch-of-the-day Sunday, reeling in a massive flathead catfish at Bartlett Lake.
He said he wanted to share his big catch and submit it for the Fat Cat Challenge.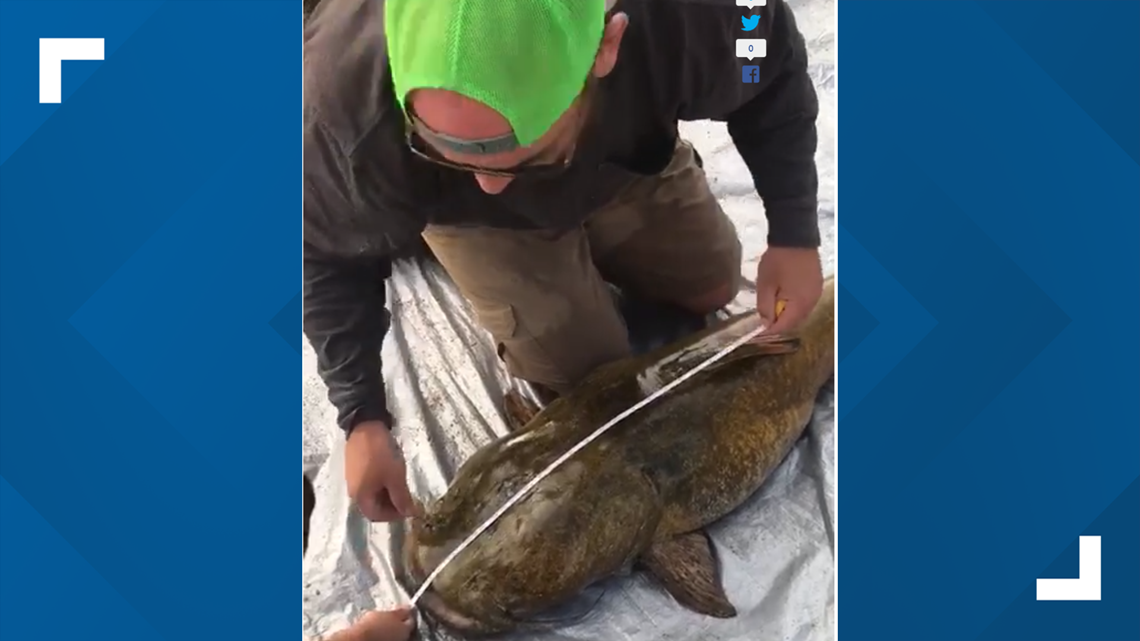 The Fat Cat Challenge is a conservation effort that encourages anglers who catch a flathead longer than 45 inches to document it and then release it. The goal is to catch-and-release the biggest, oldest, most valuable fish.