ATLANTA — A Georgia man with terminal cancer is raising money, but not for himself.
Andrew Kuzyk said his final wish is to get a wheelchair for his dog, Champ, who was born with no front legs.
Kuzyk contacted 11Alive as he was attempting to raise money for the wheelchair. He said he and his wife were unable to afford one, as they'd spent nearly everything they had on his numerous medical bills.
"We lost our home in Arizona and had to sell pretty much everything," Kuzyk said. "We had to pay for all the drugs and stuff."
It's been an incredibly difficult few years for Kuzyk, who was first diagnosed with brain cancer when he complained of a headache after a car accident. An MRI revealed the first of what would be many grim diagnoses to come.
"I'm what they call an anomaly," Kuzyk joked of his myriad medical issues. "Stage four brain cancer, melanoma, kidney cancer, bone tumor in my leg."
But sometimes in one's darkest hours, something unexpected gives us a reason to smile again.
For Kuzyk, that's his puppy Champ.
Champ was born with no front paws. Kuzyk said no one wanted to adopt Champ.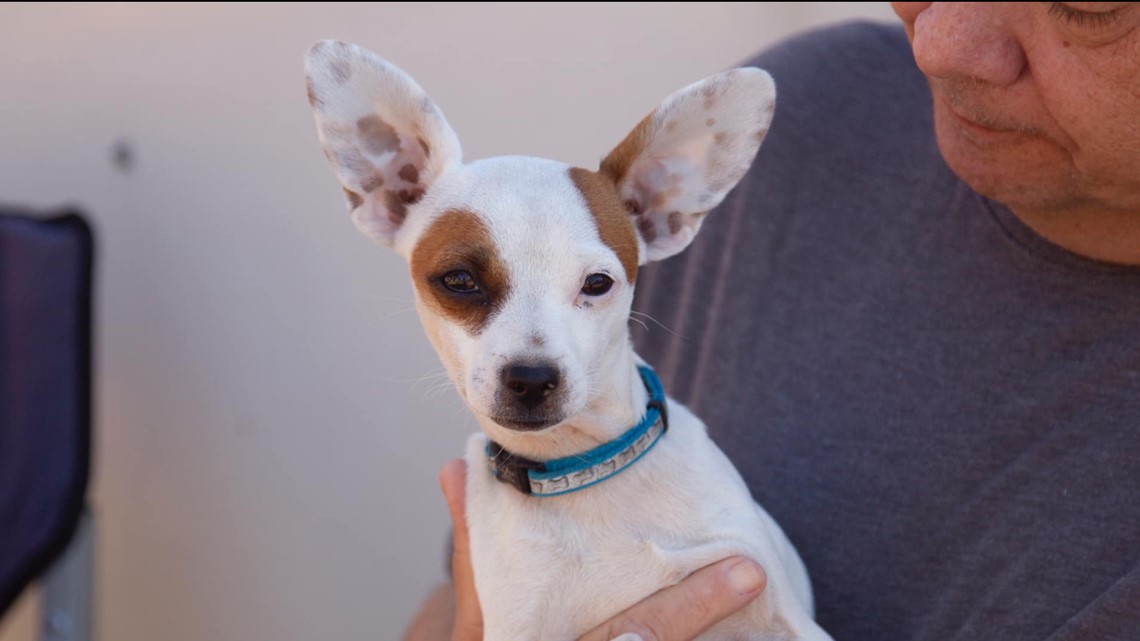 "There's something about when he's in my lap and when I'm cuddling up to him, it's just like a divine feeling," Kuzyk said. "Like he was meant to be with me. I guess because I'm a broken soul, and he's a broken soul."
But broken doesn't seem like the right word for two souls so bright.
Kuzyk's laugh rang out bold and genuine as he called to Champ, who happily hopped toward his owner.
"I don't know what my mindset would be if I didn't have -- if I didn't have Champ," Kuzyk said, scooping up his buddy. "He doubles the love that I give to him. It just helps give me the same confidence that I can overcome pretty much anything that life throws at me."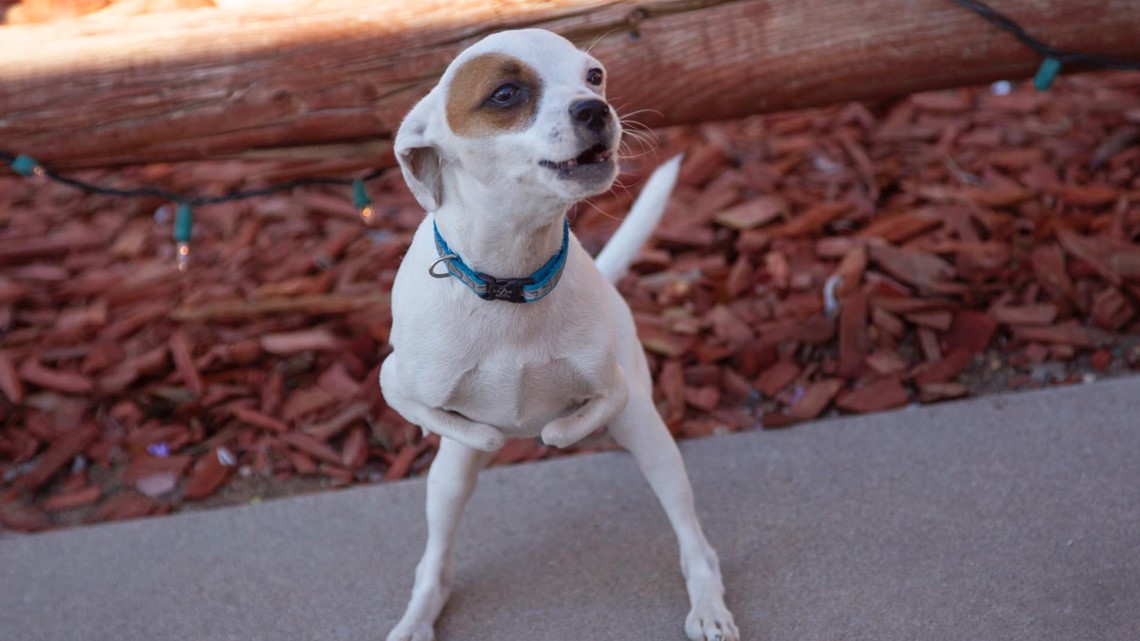 And despite all that life has thrown him, Kuzyk said he doesn't need much.
"I'm the luckiest man in the world," he said. "As little as we have, you can still be happy and life isn't about material things. I'm ready to go when the lord thinks it's the right time."
Doctors say that might be a year.
But before he goes, Kuzyk does want one thing for Champ.
"You can see how his back sways in," Kuzyk pointed out as Champ hopped around his feet. "Having no front paws is very, very difficult on his back. It's harder to find a wheelchair for the front. It breaks my heart."
When online pet retailer Chewy heard about Champ's situation, they reached out to help.
"We heard all about your and Champ's story and we wanted to reach out because we wanted to help," Colman Muñoz with Chewy Gives Back said in the video. "We know that you've been working so hard to secure the necessary funds to purchase a wheelchair for Champ, and we wanted to take that burden away from you. We'll be giving you a front-support wheelchair, toys, treats and some other goodies for Champ."
Watch the full announcement below:
As the video played, tears sprung into Kuzyk's eyes.
"Oh my goodness!" he exclaimed. "Oh, that's so sweet! That's the nicest thing anybody's ever done for us. I don't even have the words."
Kuzyk knows there's nothing perfect about his life or his puppy.
But Tuesday brought another blessing -- and that's enough.
Now that Champ's wheelchair has been taken care of, the Kuzyks are using the money they'd started to raise for Andrew's medical bills and treatment. You can donate here.