PEARLAND, Texas - Life at Rebecca Paterson's Pearland home is chaotic.
She's "Mom" to 2-month-old Aiden and 2-year-old Jacob.
KHOU 11 News wanted to know the story behind her picture that's been shared online tens of thousands of times.
It was taken Monday night at the Target in Pearland. The baby starts crying, and Jacob starts crying harder, but Paterson says what was supposed to be a quick trip to the store started going downhill quickly.
That's when she says a woman walked around the corner and offered to help.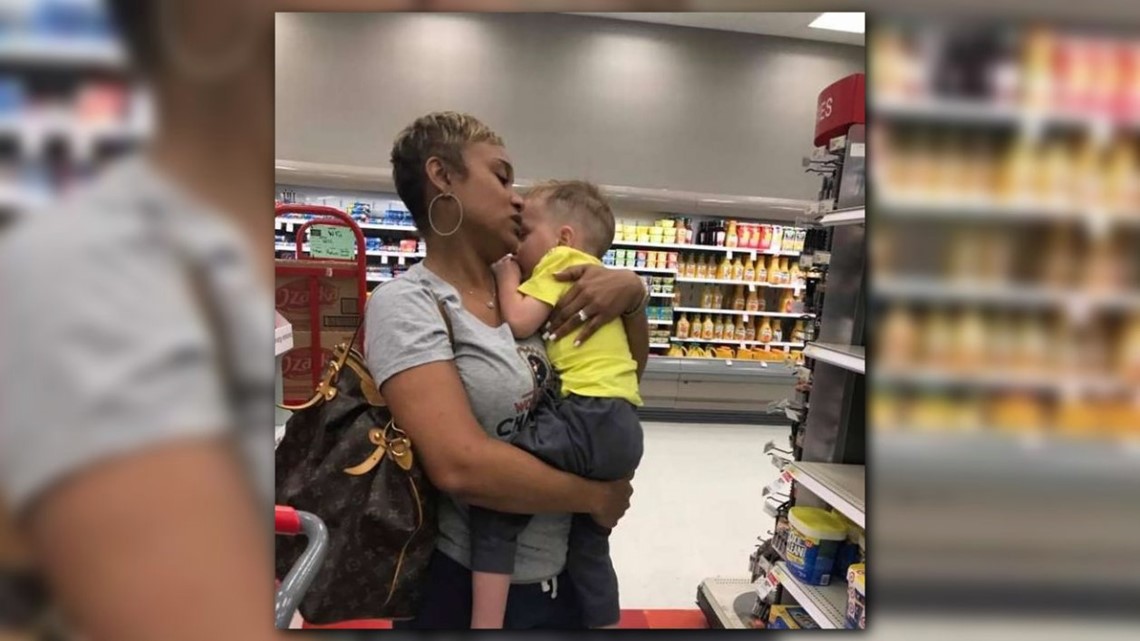 "Very calm and very sweet. You could tell she was kind," Paterson said.
The woman was a stranger. Paterson calls her an angel.
She goes by Tiffany Guillory.
"I said go ahead and do your grocery shopping, and I'll just hold Jacob and I'll talk to him," Guillory said. "I picked him up, put him in my arms, (and) I talked to him with a soothing voice."
They walked around the store for 45 minutes, and as Paterson checked out she took a photo and shared it in a private Pearland moms Facebook group to thank a stranger for her kindness.
"It really touched me," Guillory said. "I know how it is. I've been there. I have two kids, it's frustrating, and that baby is 2 months. You have hormones going…and people are looking at you crazy, and I just wanted to help. God sent me there to help her."
Guillory says she is overwhelmed by the reaction.
Paterson says it is a small act of kindness she will never forget.
"Kindness and understanding goes a long way, and I think it's true, because I didn't feel judged. I had a helping hand, and I needed it at the moment," she said.