Tejano superstar Selena Quintanilla was killed by the president of her fan club 21 years ago today. The Corpus Christi native has inspired a number of impersonators nationwide, Amanda Solis of Texas City being one of them.
"Honestly, I give myself about an hour, because, you know, she was perfection," said the 28-year old Solis as she put on her makeup. "It's coming together. You see! You see! It's coming to life."
After slicking her hair back into a high ponytail, adding a hair piece, exaggerating her eyebrows and glossing her lips with Selena's signature matte red, "This is when Amanda turns into Selena."
The tribute the woman Solis respects and admires includes a closet full of handmade costumes that come with hats, jewelry and tight jeans. Three years ago, a friend dared the Latina to enter a karaoke contest.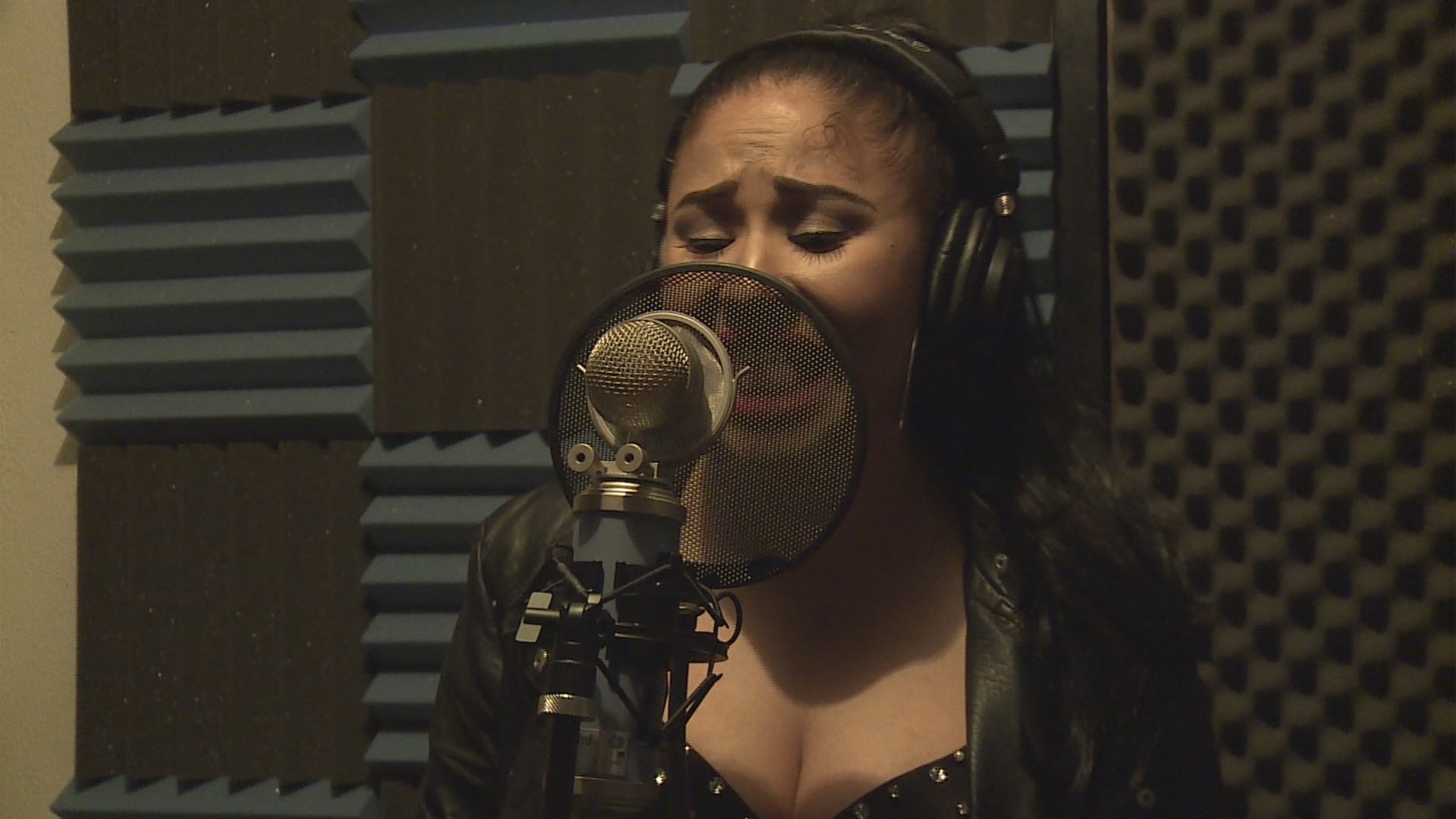 "I put on my black Selena wig, went out there and I performed 'Bidi Bidi Bom Bom,'" Solis says.
That eventually turned into a singing career. Solis signed with Space Jams Records just a few months ago. She's working on music of her own and a twist on Selena's Tejano hits.
"Selena was such a humble person and charismatic and personable, and that is very important to me," said Solis, adding she takes her impersonation seriously, because during her performances she introduces young children to Selena's music.
Selena's brother, however, is not a fan of impersonators.
"He had posted something on Instagram saying that he thought people impersonating someone was—it's annoying, it's not flattering," she said. "And, for me, I totally understand where he's coming from when it comes to that point. Because, me losing a loved one, I know what it's like."
In 1992, when Solis was 5 years old, her parents died in a car crash in Texas City. Solis described her mother as a beautiful woman who resembled Selena.
When Selena was murdered three years later, "I had no more of her either. So it was like I was living off all these pictures and these emotions that I had from her. That's why being able to do this means so much to me."
Still, not everyone understands why people like Solis impersonate superstars.
"They always look at me like, 'Oh! She woke up one day and she thought she looked like her. So she dresses as her and she wants to be like her and she wants to build an image off her and make something of herself. But if they only knew what the true story was."