HOUSTON - Devontae Smith has grown out his dreads for the past five years but on Wednesday, he said goodbye to his locks and hello to the U.S. Army.
They were joined by Smith's barber named Roosevelt and two Army recruiters.
Smith told Lewis he is originally from Jackson, Mississippi and came to Houston 3 years ago to explore employment opportunities.
As Roosevelt began cutting away, Lewis spoke with Smith about what attracted him to enroll in the Army. Smith talked about the benefits the Army provides servicemen and women and the opportunities it will provide for him in the future.
He also shared his dad is a military veteran as well as several other men in his family. He said he wants to make a career out of it but he also wants to get a college degree.
Smith said he's actually thought about going into broadcasting because he likes to talk and is not afraid of the camera.
"Well, this is a heck of a start! This is your debut!" Lewis said.
Smith also said he would like to donate the dreads if anyone could use them.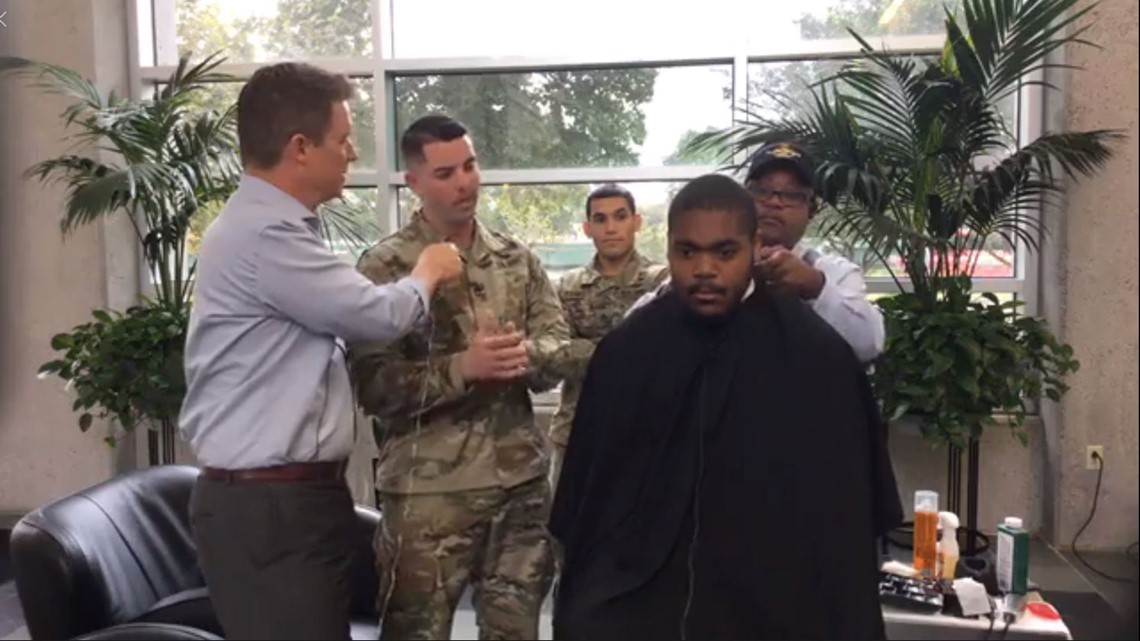 Lewis spoke to Roosevelt too who shared he is also a veteran and served in Iraq in 2004 and 2005.
The entire process took about 20 minutes and afterward, as Lewis held up the mirror for him to see his new cut, Smith was stunned.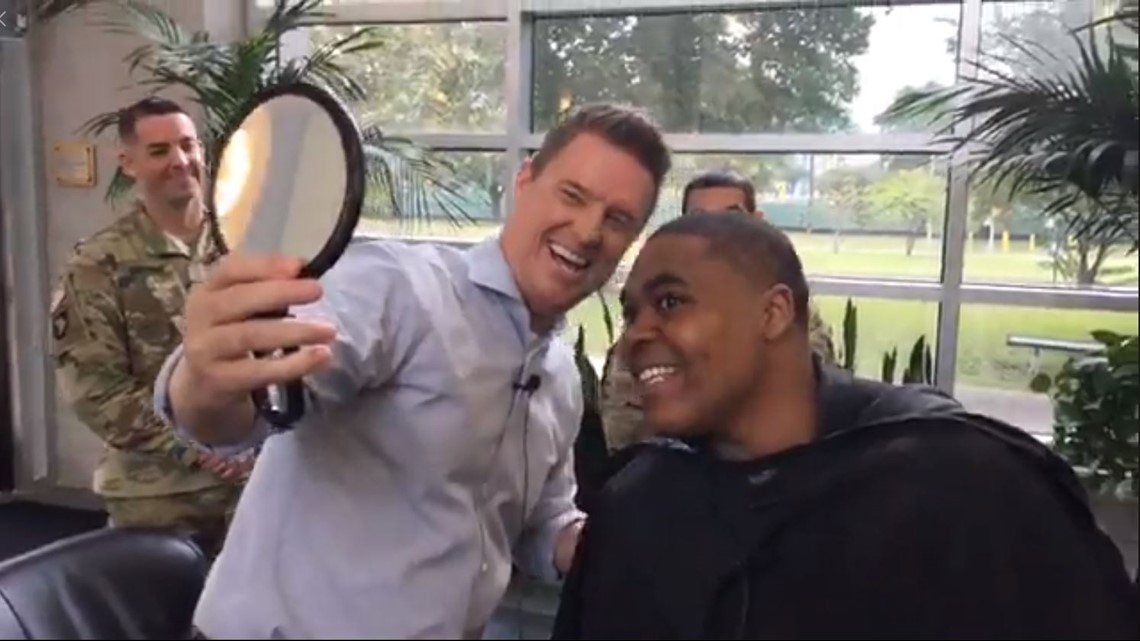 "Whoa! I haven't seen this kid since like 9th grade!" Smith said looking in the mirror. "He did good though! I like it!"
Smith shook Roosevelt's hand and thanked him as the Facebook live video came to a close.
Smith said he leaves for basic training on November 19th and will be stationed in Fort Bend, Georgia.
KHOU 11 wishes him good luck and thanks him for his service!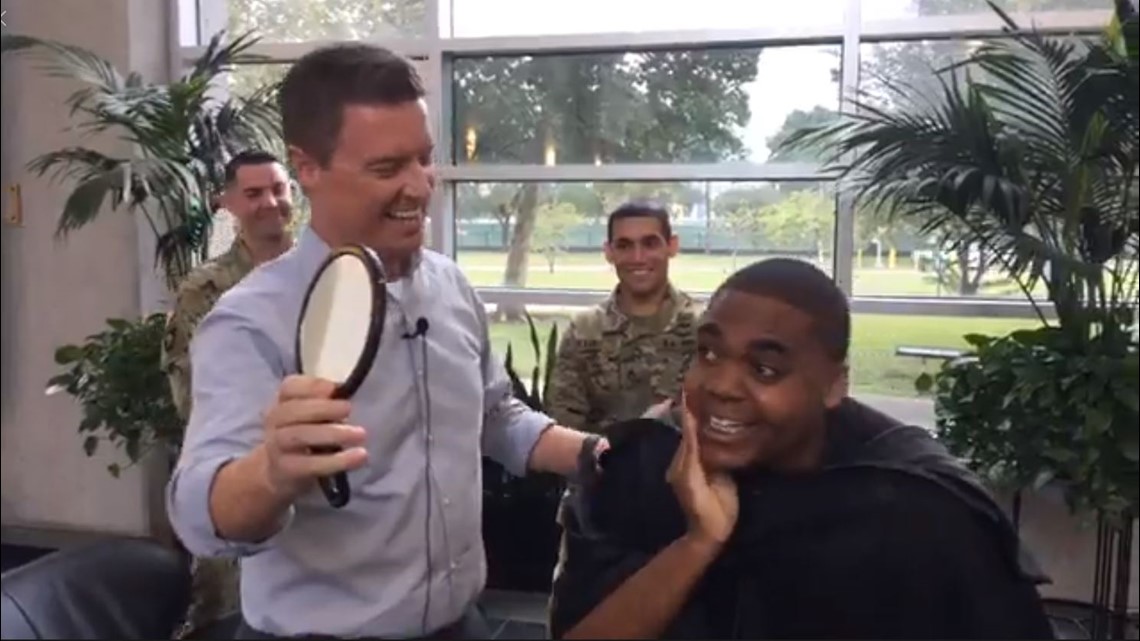 Photos: Army recruit Devonte Smith cuts dreads after five years