HOUSTON — Former First Lady Barbara Bush's funeral service was filled with laughter as loved ones shared funny stories and quotes.
Perhaps, the funniest of all came from longtime friend Susan Baker, who delivered one of three eulogies.
RELATED: Celebrating the remarkable life of Barbara Pierce Bush
Baker said the former first lady was pen pals with people she'd never met, including a young girl who named her heifer Barbara.
PHOTOS: Farewell to former First Lady Barbara Bush
Photos: Funeral service for former First Lady Barbara Bush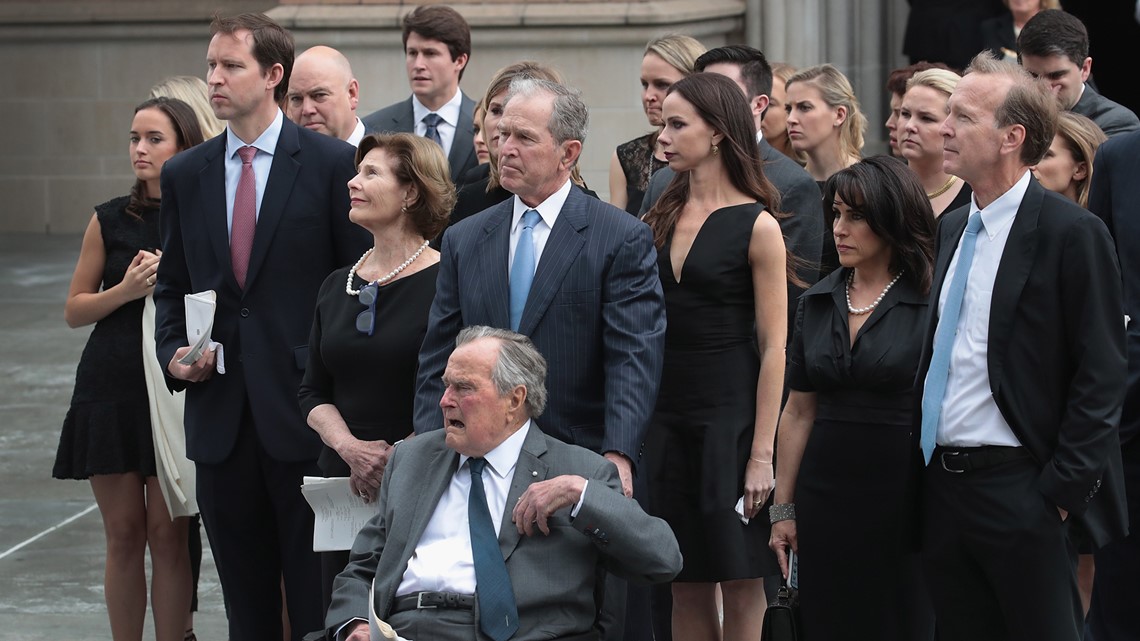 The girl later showed the cow at Houston Livestock Show. It finished in 8th place.
"'I was sorry for my little friend but slightly relieved,'" Mrs. Bush told Baker." according to Baker. "'I'm not sure I could have stood the headlines Barbara Bush wins Houston Fat Stock show.'"
The crowd roared with laughter.
And we're pretty certain Barbara Pierce Bush also smiled at the memory as she watch the service from the best seat in the house, daughter Robin by her side.