HOUSTON -- Six LEGO® brick sculptures found a temporary home at Allen Center on The Acre this summer.
These popular figures, nicknamed Park People, attract visitors from all over to snap a picture or share a bench with during a lunch break.
Award-winning artist Nathan Sawaya encourages visitors to interact with the Park People. So, if you visit the statues, don't be afraid to mingle!
Photos: LEGO Park People in downtown Houston
Photos: LEGO Brick Statues of Park People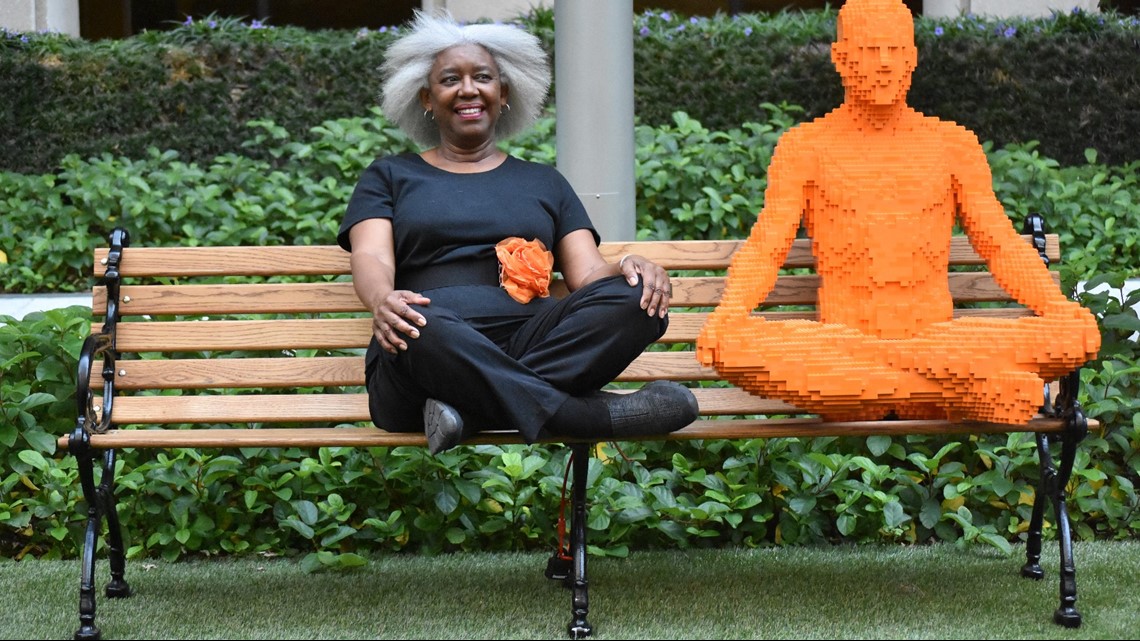 The life-size figures have traveled to other major cities such as Los Angeles, San Diego and Las Vegas. Park People even made their way to the White House for a guest appearance in 2016.
Sawaya spent months creating the figures, using only LEGO® blocks.
You can find the Park People relaxing on park benches at Allen Center on The Acre, but only until August 10. The figures will find a new home at the Houston Center on August 13-August 24.