SPRING, Texas - Pope Francis now has his very own Astros rosary and we're hoping he'll throw in a few Hail Marys for the upcoming season.
A Houston priest delivered the orange and blue beads during a recent meeting with the Pope at the Vatican.
Father Norbert Maduzia is the pastor of St. Ignatius in Spring. The church took in about six feet of water during Hurricane Harvey. About 40 parishioners were supposed to make a trip to Italy two weeks after the hurricane. But the trip was postponed until late January.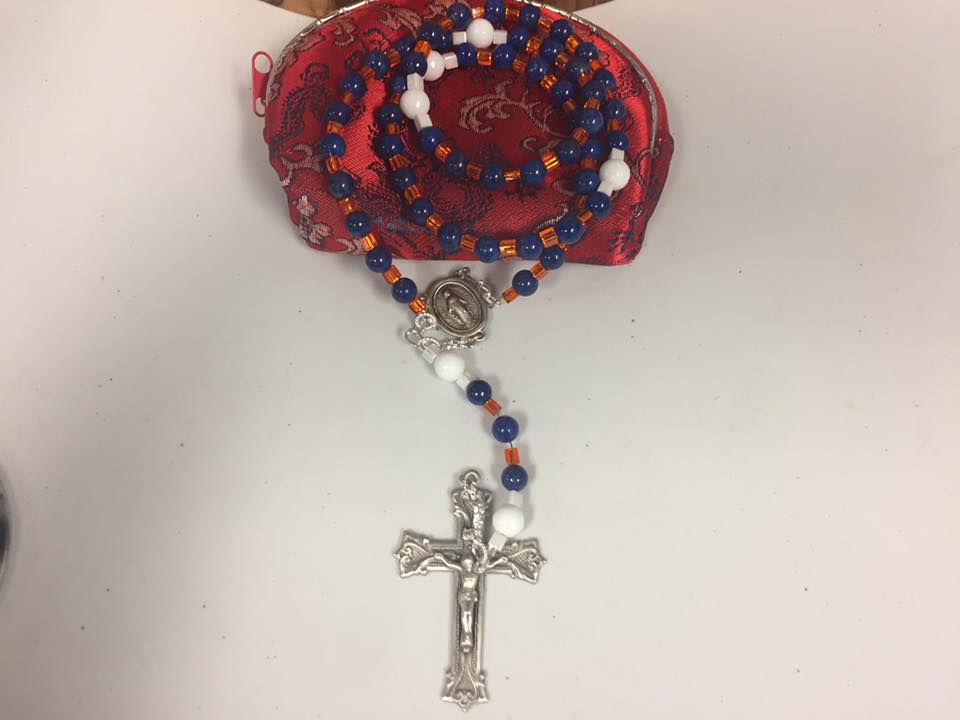 Father Norbert and Father James of Christ the Good Shepherd Catholic Church also gifted Pope Francis with: A pen carved out of warped wood from a flooded St. Ignatius; An ornament made by a parishioner of St. Ignatius that reads, "When you go through deep waters, I will be with you," ; And an Astros cap.
Related: Church reminds Astros fans of the power of prayer
The selling of Astros-themed rosaries began at the start of the 2017 season as a way to drum up donations for renovations to Annunciation Catholic Church, across the street from Minute Maid Park.
During the World Series, crowds lined up to buy the rosary beads. Customers included Astros owner Jim Crane.
Every time Annunciation Catholic Church sold out of the handmade rosaries, the Astros won by a landslide.