Zakeri, a Kansas City entrepreneur who bought the home on the Oregon coast in December 2022 for $1.65 million, is a huge fan of the movie. He said he's seen it more than 100 times. Buying the house was a dream come true for him.
"Somebody had to buy it, preserve it, keep it so that Goonies can continue to come visit it," he said.
One person, though, is clearly unhappy about that, and they've plastered their displeasure all over the front of their house.
A neighbor who lives two houses down from the Goonies house hung a large banner on their house that reads, "GOONIES NOT WELCOME," in response to the large amount of traffic it attracts to the small private neighborhood.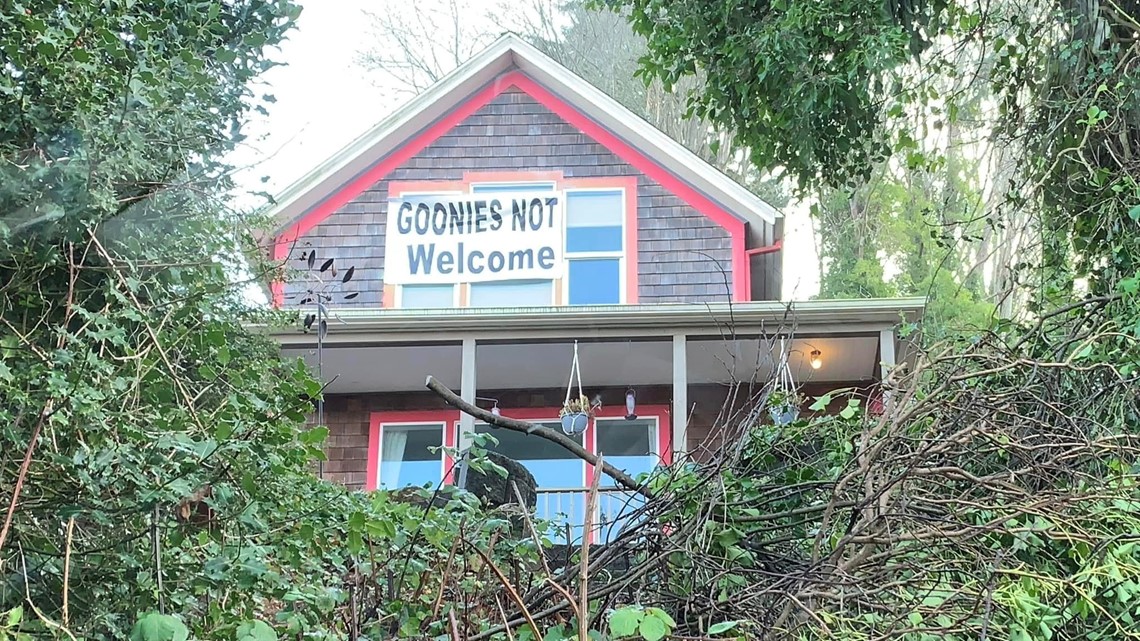 That's in stark contrast to the open-arms approach of Zakeri. He placed a banner on the house in response that reads, "HEY YOU GUYS! GOONIES WELCOME!"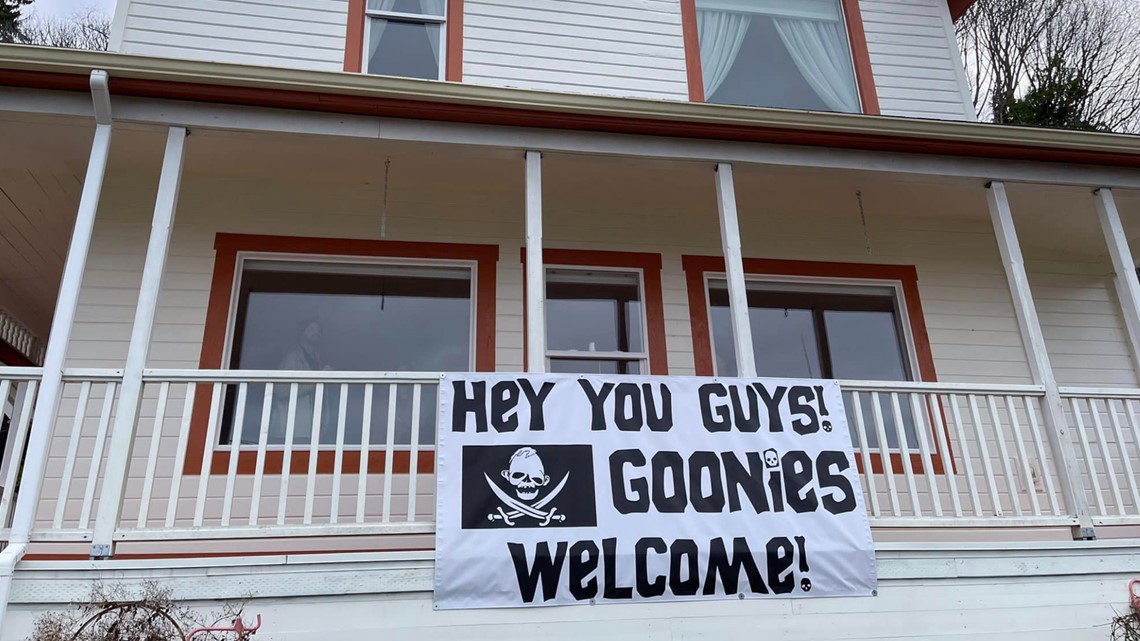 The neighborly spat didn't end with those two, though. A friend of the new owner who bought the house between the Goonies house and the other neighbor's house also hung a huge banner from their home. That one has a huge black arrow pointing to the "Goonies not welcome" neighbor's home that reads, "iGNORE KAREN."
"Karen" is a slang term used to describe someone who acts entitled or makes unreasonable demands. Whether that description applies to the neighbor or not is up for personal interpretation.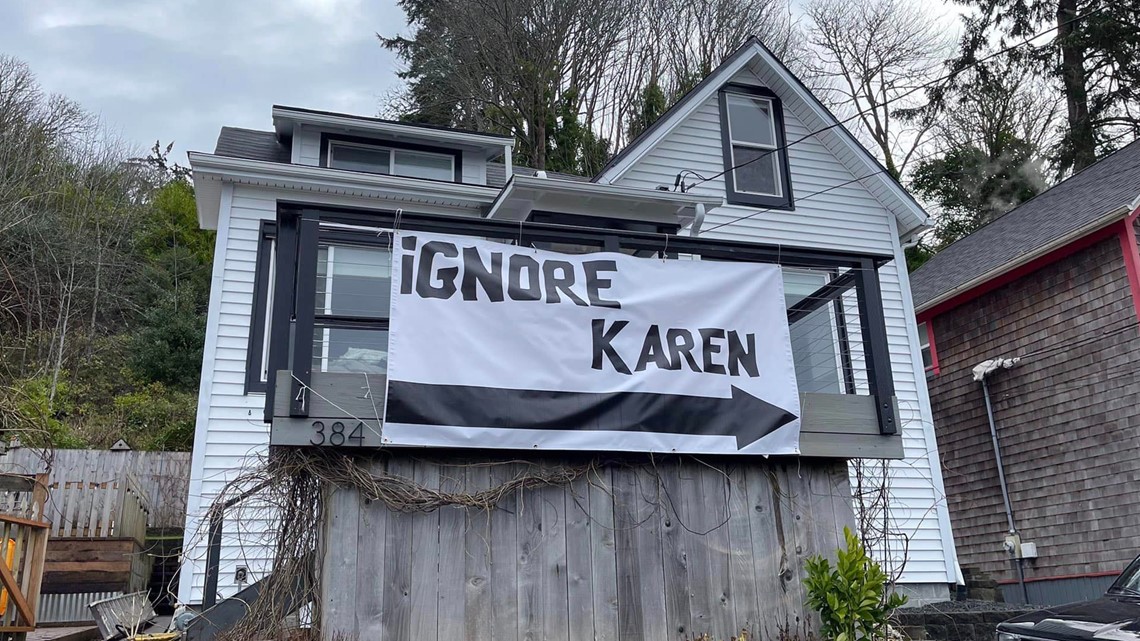 In 2015, the 30th anniversary of the film brought as many as 1,500 visitors a day to the house, leading the home's previous owner to temporarily cover the house in tarps and post "no trespassing" signs. She later reopened the home to the public.
Zakeri said while he openly welcomes fans of the movie, he hopes those who visit respect the neighborhood.
"Let's not go in the neighbors' yards. Let's not mess with their stuff," he said. "If they want to come take selfies, if they want to geocache or whatever and say, 'I was at the Goonies house,' and do the truffle shuffle, then go right ahead. Just be respectful, just like anything else."