SAN ANTONIO — It was at a young age that Athena Castillo discovered her passion for permanent art.
The first time she put her own drawing to skin, her canvas was her mentor, D.J. Ramirez. It was 2021, and Ramirez was working as a tattoo artist at the family-owned Nite Owl Tattoo Studio. It's where he still works today, donning that tattoo of an alien head on his ankle, courtesy of Athena.
Asked if she was nervous about that first tattoo, Athena nods, smiles and laughs. As with all things, her hand and confidence have grown steadier.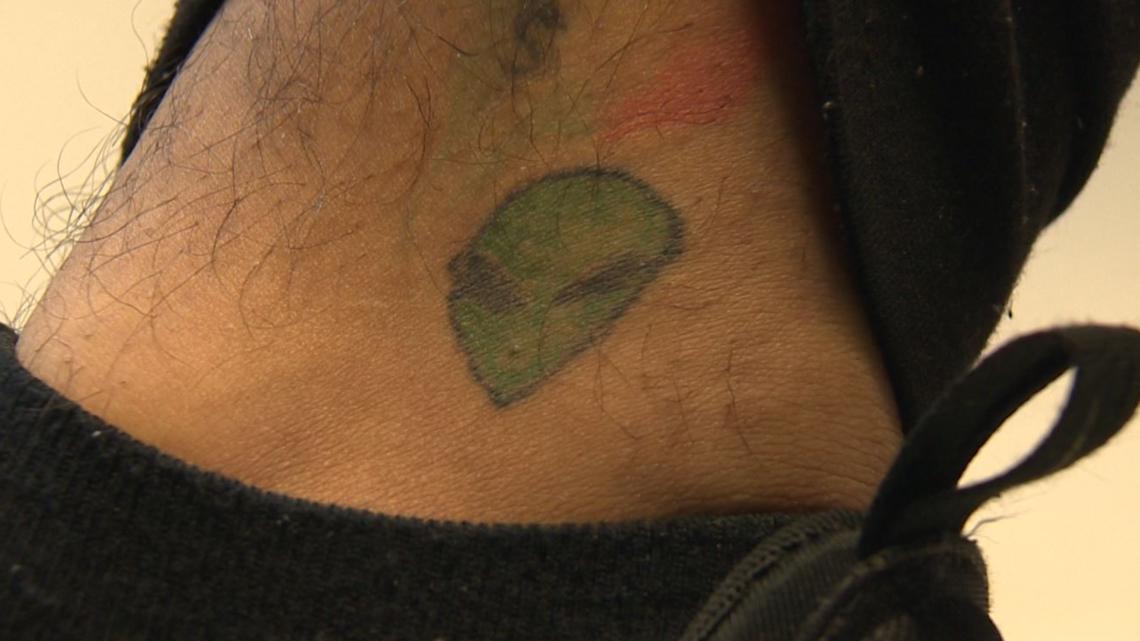 For her next tattoo, the shop documented the session in a social media post, writing: "Athena has had a love for art since she was old enough to hold a crayon. It's no surprise that she's exploring the art form of tattooing."
Nite Owl Owner Diane Castillo said the post was flooded with likes, shares and positive feedback.
But Castillo, who is Athena's grandmother, also received some backlash. It escalated to someone filing a formal complaint with the Department of State Health Services, citing the child's young age at a professional tattoo business. Athena was only 7 years old at the time.
"The health department came out and they did an inspection (of the shop). They said there was no legal age limit in Texas for someone to tattoo, and they said they would rather she tattoo here in a professional environment versus at home," said Castillo.
Having officially gotten the green light, the young girl has completed close to a dozen tattoos ever since.
"I've done cherries, a Dorito chip," said Athena.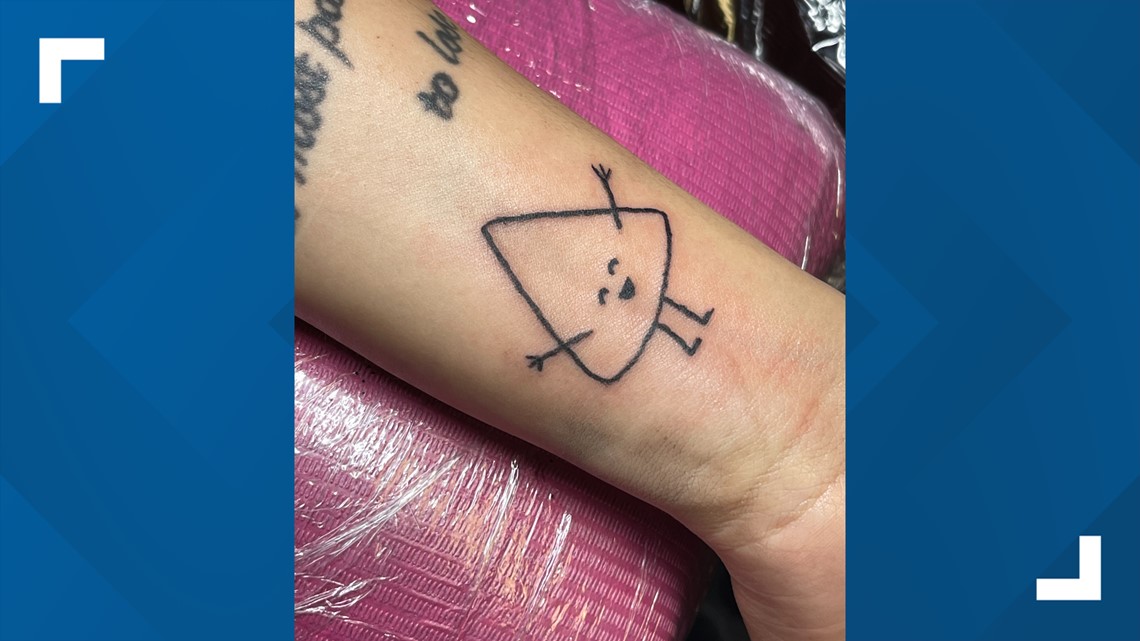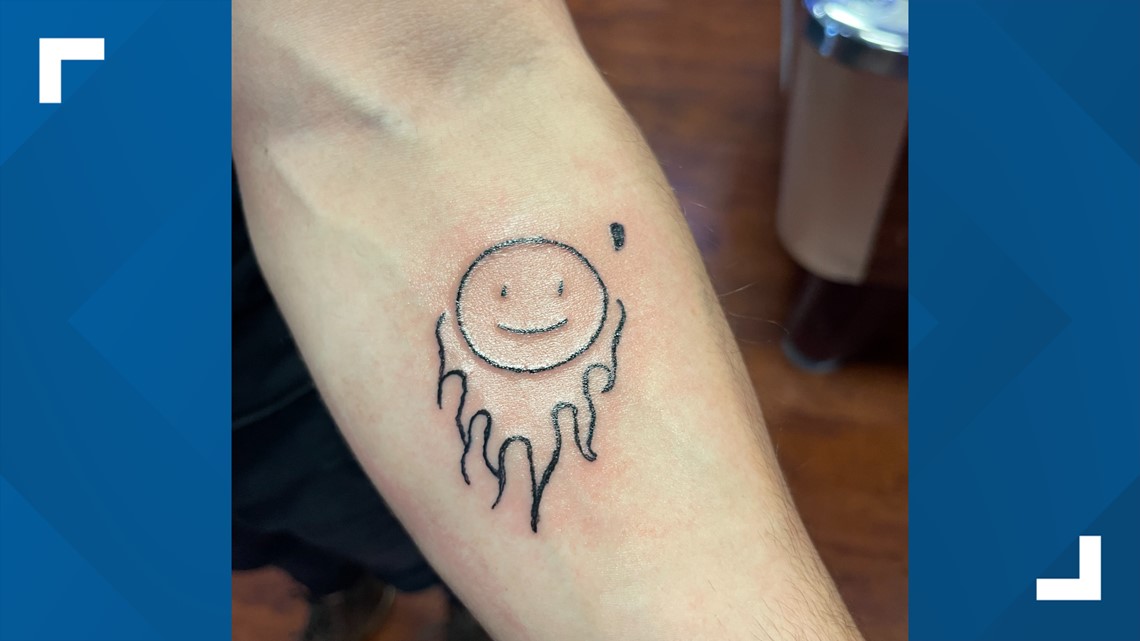 On the day KENS 5 visited the shop, she tattooed a "Super Mario Bros." mushroom on a customer.
Because of her age and level of experience, Athena doesn't work alone. She relies on Ramirez to help guide her through the stencil and get the tattoo just right.
"I would never have pictured her to want to do it," said Ramirez.
But he's glad she does. The duo's work together has even paid off when clients request her to perform their tattoos.
"The biggest tip Athena has received so far is $110!" Castillo said. "We have a lot of people who call and try to get scheduled with her, but school is first."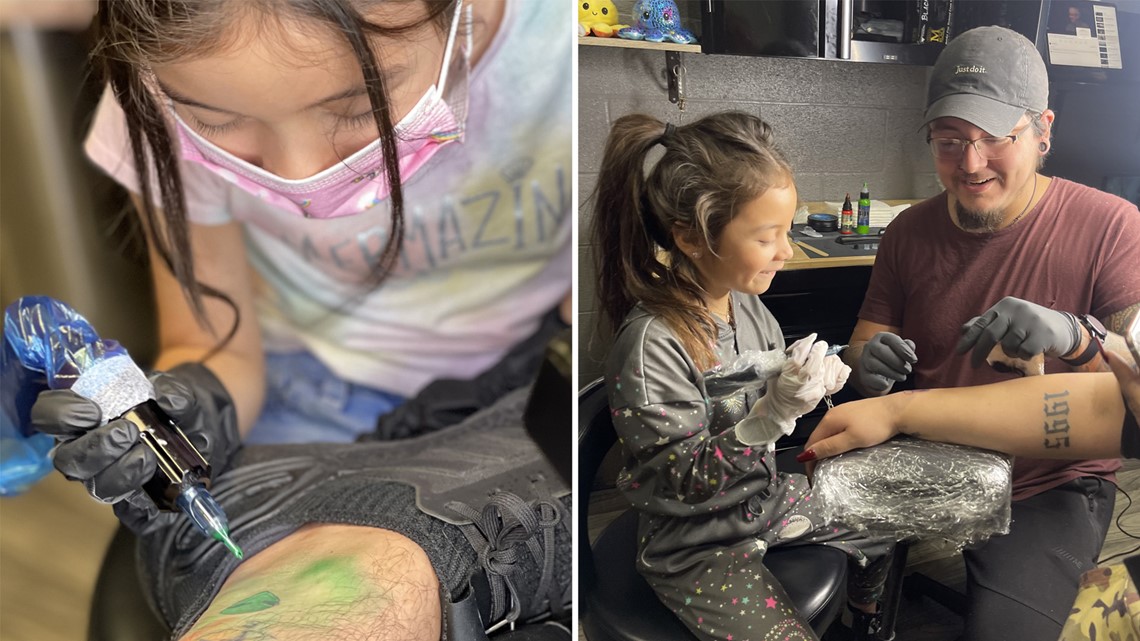 For Athena, it's the experience gained inside her family's shop that's priceless. She proudly proclaims her desire is to one day become a professional tattoo artist.
"I'm really grateful for it. It's made me happy since I was a kid," she said.
Nite Owl Tattoo Studio has two locations in San Antonio. This story was shot at their northwest side location, at 1816 Fredericksburg Road.
>Hear more from Athena below.
>MORE SAN ANTONIO STORIES: