Former President George H.W. Bush remains hospitalized and in intensive care, but the 41st president's twitter account is active, offering "hearty congrats" to former Houston Astros baseball player Jeff Bagwell on his election to the baseball Hall of Fame.

Bush spokesman Jim McGrath says while the 92-year-old Bush didn't physically type the tweet Thursday, he did approve it from his room at Houston's Methodist Hospital.

Bush calls the Astros' slugging first baseman a "good friend and great player" and said his election Wednesday into Cooperstown is well deserved.
Hearty congrats to a good friend and great player, Jeff Bagwell, on his well-deserved induction into @baseballhall. pic.twitter.com/PvRb7UOX89

— George Bush (@GeorgeHWBush) January 19, 2017

Bush also was a first baseman when he attended Yale, and was captain of the Yale team that played in the first College World Series in 1947. As president, he kept his first baseman's glove in his desk in the Oval Office.
He and Barbara Bush frequently have attended Astros games since he left the White House.
McGrath said Thursday President Bush had a good night's rest but remains intubated in ICU. Mrs. Bush, who is hospitalized with bronchitis, feels "1,000 percent better," according to McGrath.
Photos: The Bushes in recent years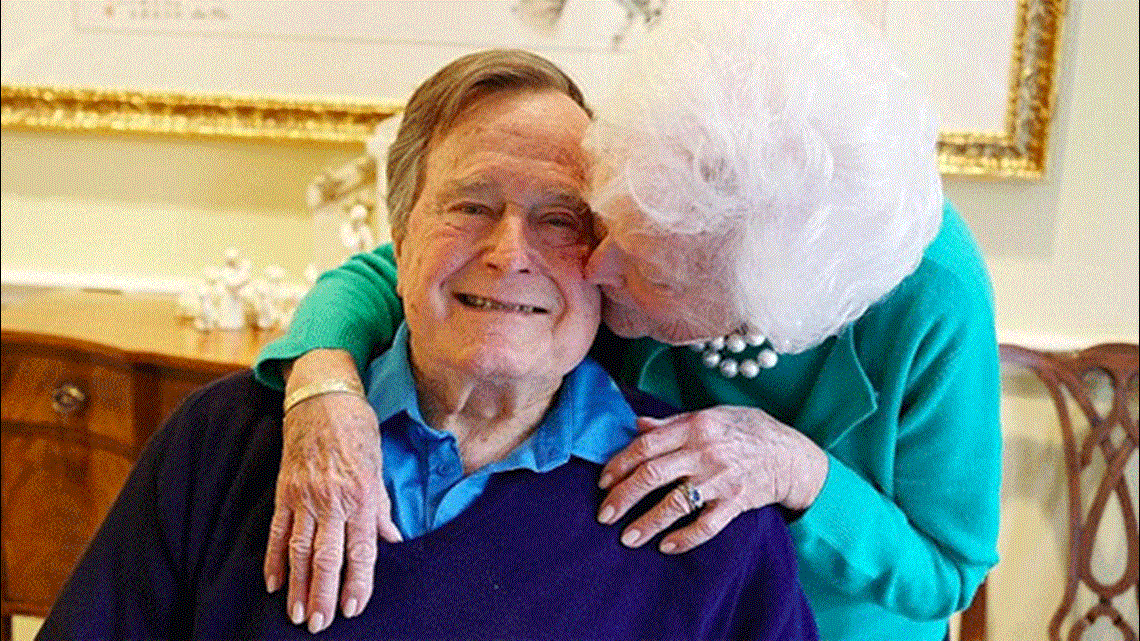 Photos: Jeff Bagwell's Astros career