HOUSTON - Aaryana Newsom-Davis can't remember life outside of foster care. She and she siblings were separated, each of them in different foster homes regulated by the Texas Department of Family and Protective Services.
"Sometimes it's not fair for kids to go through stuff like this," said Davis who is a high school sophomore currently living in Manvel.
She's one of 1,477 children in need of adoptive homes in the greater Houston area, which includes Harris County and 12 surrounding counties.
Topping Aaryana's Christmas wish list is a family:
"I want love, support, kindness, helpfulness, respect, having back a little sister, big brother, two-story house, good food, my own room upstairs," said the teen as she read her handwritten list of dream qualities in a home and family. "A big 'ole kitchen, a big bedroom and maybe, don't push it, but a dog."
The teen told KHOU 11 News she prays time slows down. She's 16 years old now and will celebrate her 17th birthday in July. She's fearful she might 'age out' of the system.
"Most people don't want a teenager, because it's hard."
J'Mere McIntosh is 11-years old. He and his little brother, who are living in separate foster homes, are both hoping to be adopted for Christmas.
"I want a sweet mom. A kind dad and an older brother that likes to play Dragon Ball Z," said McIntosh who's currently in the 5h grade.
"There's more to life than just depression, anger and anxiety," said Seth Halton. "There's hope. There's love. There's care and there's a future."
Halton, 16, was turned over to the state of Texas at the age of 12. "I want to be better than my family. I want to be a firm dad, but a fun dad at the same time. And I'm going to treat my kids, not the same way my parents did to me. Different, but better."
Of the 1,477 kids in need of adoption, TX DFPS reports 522 of them are between the ages of 10 and 17. Statewide, about 7,000 children are hoping to be adopted.
Photos | Foster care kids wish to be adopted for Christmas
Photos | Foster care kids wish to be adopted for Christmas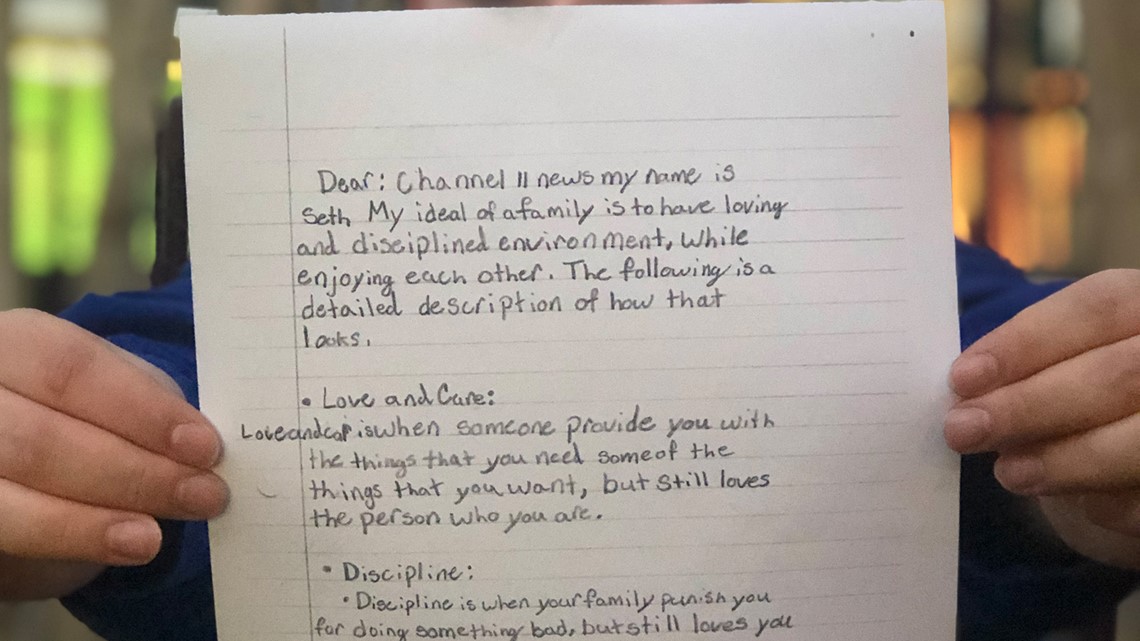 "That's a number out there," said Harryl Hale who works as an adoption recruiter for the State of Texas. "We need loving homes to open up, to take an embrace our kids," said Hale who refuses to lose hope. "Well, I just tell the children, you know, keep your heads up. I know that there is a family for you, waiting to embrace you and to love you."
To learn more about fostering or adopting a child in state custody, visit TX DFPS website.
The next informational meeting for the Houston area is set for this Thursday, Dec. 20. For more information on where the meetings are located, visit the website.
One of the biggest misconceptions TX DFPS works to set straight is the cost of adoption. The average cost to adopt a child in state foster care is between $1,200 and $1,500. State adoption recruiters say in some instances the state can waive some if not all of the fees.
The state can also financially help with the medical costs some children may incur, and tuition and fees are paid for by the state if an adoptive child attends a public university in Texas.