SPRING, Texas — The Wet & Wild Splashtown water park in Spring is getting a new name: Six Flags Hurricane Harbor Splashtown.
When the park opens for the 2019 season it will also feature several enhancements, including over 40 slides and attractions, Six Flags says.
A press release from the company on Tuesday says the waterpark is Houston's largest and will now have a six-story waterslide called "Wahoo Wave." The park will also have new Caribbean theming and improvements throughout the venue.
"We are thrilled to welcome Six Flags Hurricane Harbor Splashtown into the Six Flags family of parks," said Park President Jeffrey Siebert.
The Wahoo Wave waterslide is six stories tall
Six Flags says, "this adrenaline-packed adventure sends four riders into near vertical motions to experience extended hang times and zero g-forces. Riders plunge 30 feet straight down before sweeping up at high speeds as they arc across the top of a massive water wall, virtually defying gravity before descending into a refreshing pool below."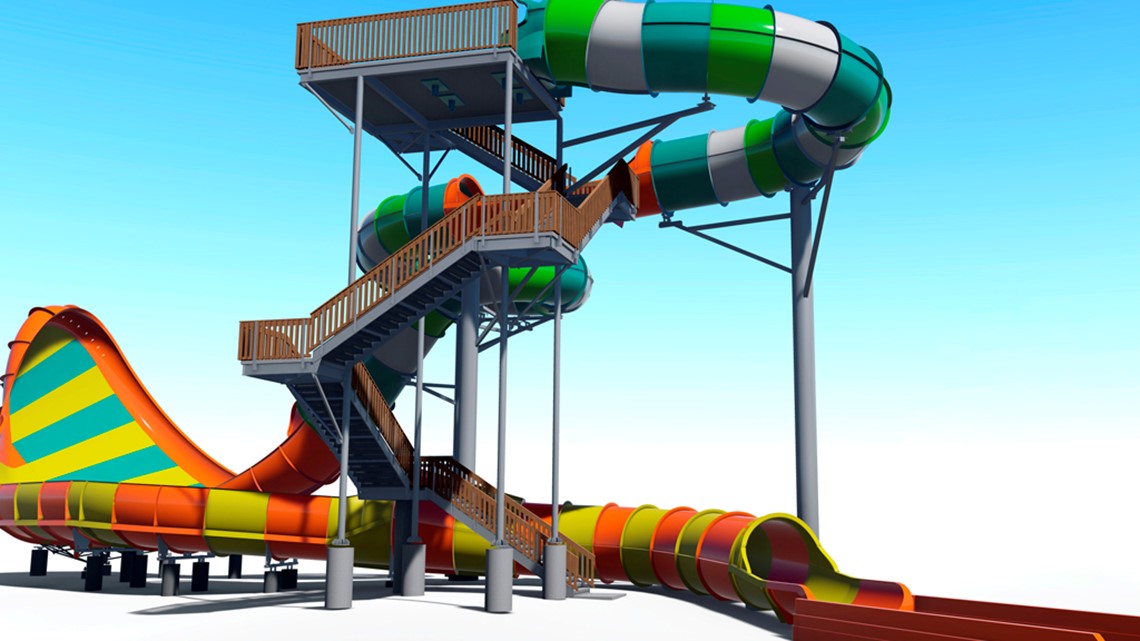 New features and the opening date
"The 48-acre park will also feature a bold, new marquee and new, Caribbean-inspired theming and custom signage throughout. Improvements also include re-imagined ride entrances, along with dining and retail locations. Six Flags Hurricane Harbor Splashtown opens for the 2019 season on May 4."
Ticket info
Six Flags 2019 Memberships and Season Passes are currently on sale. For more information, visit the Membership Sales Center or go online to sixflags.com/splashtown and sign up.