Watching the cowboys, cowgirls and concerts at RodeoHouston next year might cost you a little bit more, depending on where you sit.
The cost of the cheap seats in the upper level will rise from $18 to $20. The 20-day season ticket prices for those seats are $400, up from $360.
It's the first time in eight years there's been a price hike for upper level seats, according to rodeo officials.
2018 PHOTOS: Man vs. beast at RodeoHouston semi-finals
2018 PHOTOS: Man vs. beast in RodeoHouston semifinals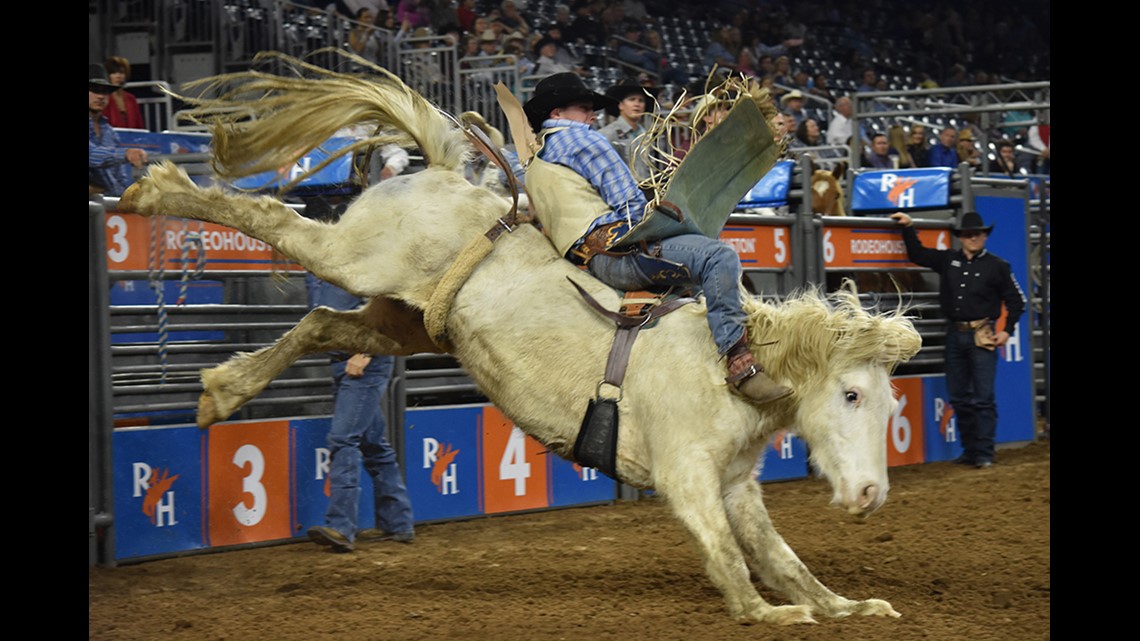 The popular action seat tickets will jump from $100 to $125. The Houston Livestock Show and Rodeo is upgrading the Action Seats fan experience with more comfortable chairs, which adds additional legroom and individual cup holders.
Season Ticket prices for chute seats, club level, field level and loge level seats remain the same as last year.
2018 PHOTOS: Cute kiddos at the rodeo
2018 PHOTOS: Cute kiddos at the Houston Livestock Show and Rodeo