On Friday, the Grand Champion barrow sold for a record $375,000, shattering the previous record of $250,000, which was set last year.
Sage Bearden, 14, from the Crowell FFA showed the winner, which was sold to Reytec Construction Sabra Smith, Kathy and Matt Norris and Lisa Blackwood
"I never dreamed that I would be here," Bearden said.
The reserve Grand Champion barrow, which was exhibited by Zachery 'Ky' Blount, 14, also broke a record, selling for $320,000 to Sheri and Rob Walker, Andrew and Scott Fish, Sherry and Connard Barker and Mark Ward. Until Friday, the record for the reserve Grand Champion was $200,000, also set last year.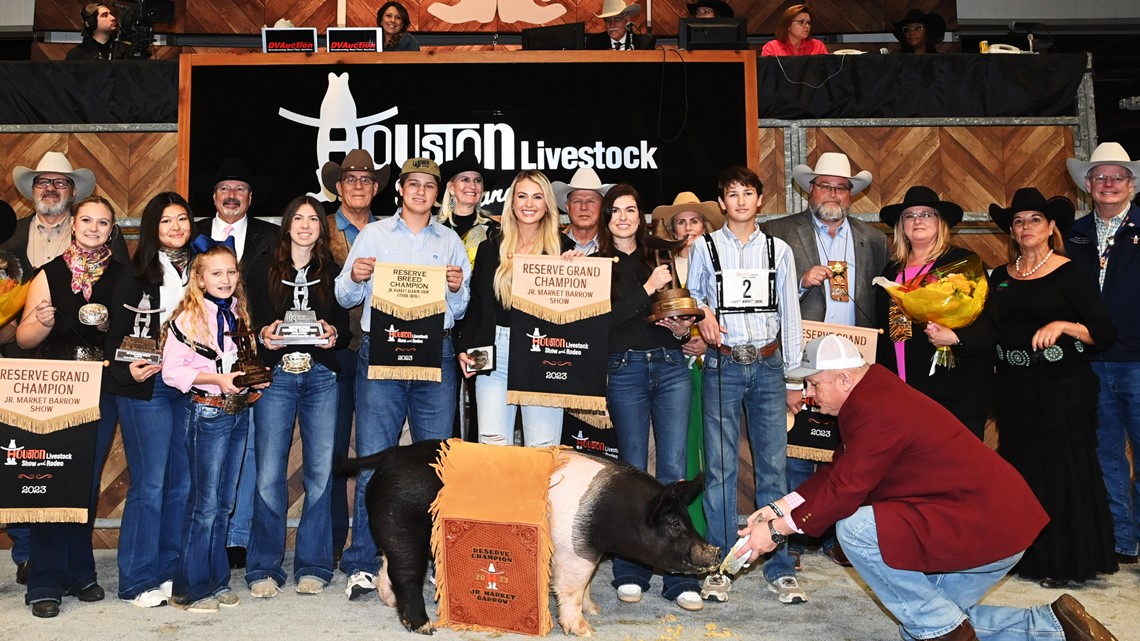 It's not the only record that was broken at this year's Houston Livestock Show and Rodeo. A record was also set at the School Art Auction. Eighteen-year-old Mia Huckman's painting titled 'Our Last Roundup,' sold for $275,000, topping the previous record of $265,000….which was also set by Huckman.