1. George Harvey Strait was born on May 18, 1952 in Poteet, Texas
2. Strait's parents divorced when he was young and George and his brother Buddy were raised by their dad in Pearsall. His sister Pency was raised by his mom.
3. Strait's musical career started with a rock and roll garage band in high school.
4. He and high school sweetheart Norma eloped to Mexico in 1971.
GEORGE STRAIT: 66 photos of the 66-year-old legend!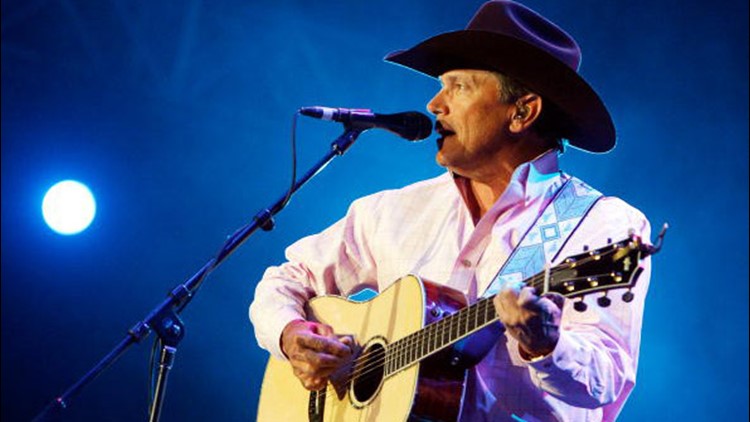 5. Strait joined the Army that same year and was stationed with the 25th Infantry Division in Hawaii. He played for an Army-sponsored band called "Rambling Country."
6. After an honorable discharge in 1975, Strait got a degree in agriculture at Southwest Texas State University in San Marcos.
7. Following several unsuccessful trips to Nashville, Strait was ready to give up on his musical career in 1981 but Norma convinced him to give it one more year. Soon after that, MCA signed him to a contract.
8. Tragedy struck in 1986 when the couple's 13-year-old daughter Jenifer was killed in a car accident in San Marcos. The 18-year-old driver was charged in the crash because police said he was speeding. The Jenifer Lynn Strait Foundation continues to raise money for children's charities.
9. Strait's son Bubba, a Texas A&M graduate, was once a professional rodeo cowboy. He competed in team roping at RodeoHouston shortly before his father performed in concert there.
10. George Strait has two grandchildren, Harvey and Jilliann. They are the children of Bubba and his wife Tamara.
11. Strait has more no. 1 singles than any other artist in history and is the only artist to have top 10 hits every year for thirty decades.
Sources: georgestrait.com; CMT; Britannica, Wikipedia