HOUSTON — Sunday, February 17, marked another big milestone in the rich history of KHOU. It was the day we broadcast for the first time from our studio on Westheimer.
For the past 18 months, we've been on the air from a makeshift studio at Houston Public Media after Hurricane Harvey flooded us out of our Allen Parkway home. While at PBS, we covered some of the biggest stories in our city's history. We lost both former President George H.W. Bush and First Lady Barbara Bush. Our Houston Astros won their first World Series. We covered tragedy as a gunman opened fire on the Santa Fe High School campus. And, of course, we covered the aftermath of Hurricane Harvey while being displaced ourselves.
RELATED: New beginnings for KHOU 11, 18 months after Harvey
RELATED: KHOU 11 sign mounted above new Avenida Studio outside GRB
Our time at PBS is now and will forever be part of our history.
The station first signed on the air March 22, 1953, as KGUL in Galveston. It was part owned by actor Jimmy Stewart. Journalism legend Walter Cronkite was at the groundbreaking in May in 1959.
A couple months later, the station's call letters were changed to KHOU. Then in April of 1960, it was moved to its Allen Parkway location -- with Dan Rather as news director -- where it remained until 2017.
We thank you for going on this decades-long journey with us and promise to use our new location on Westheimer -- and our Avenida studio location -- to stand for Houston like never before.
Photos: KHOU 11's new station at 5718 Westheimer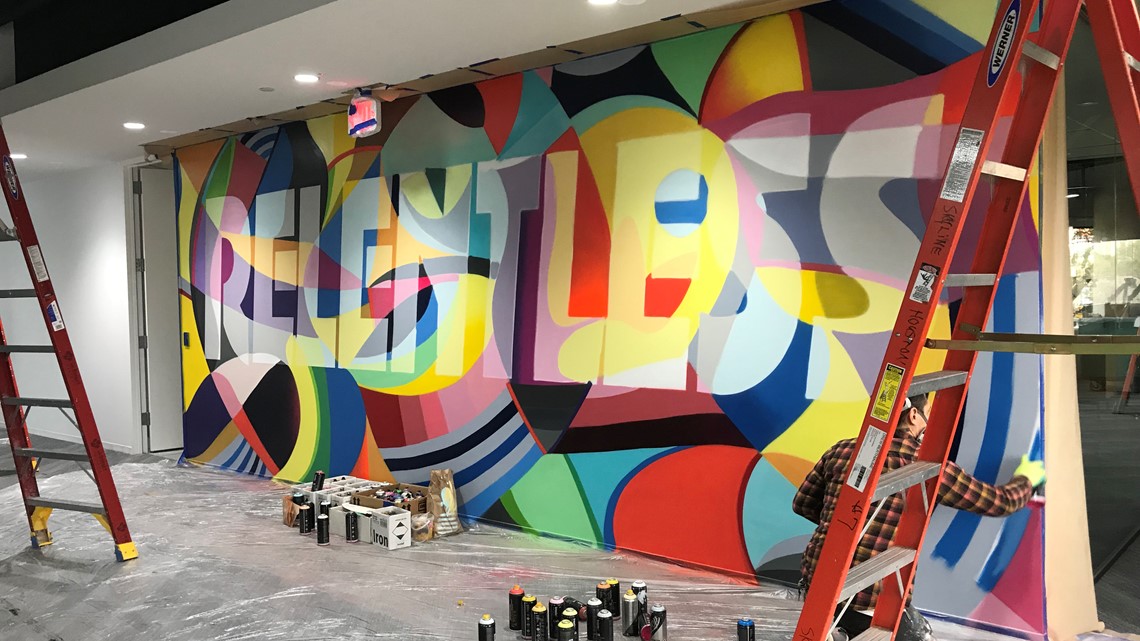 Then and now: KHOU at PBS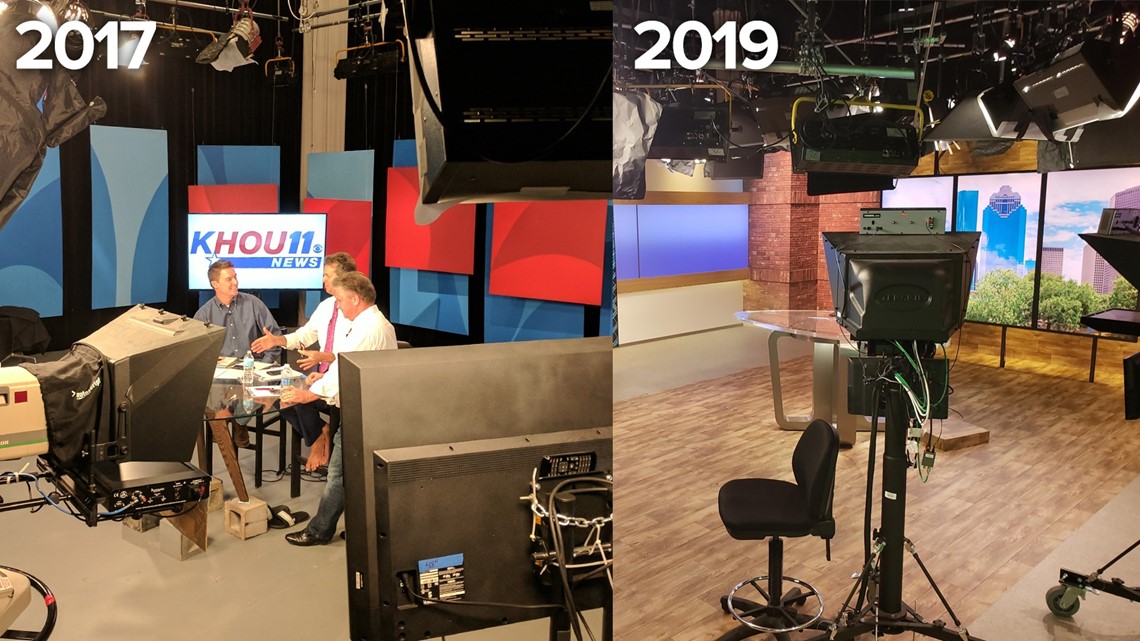 It's been a long road, but KHOU is getting a new home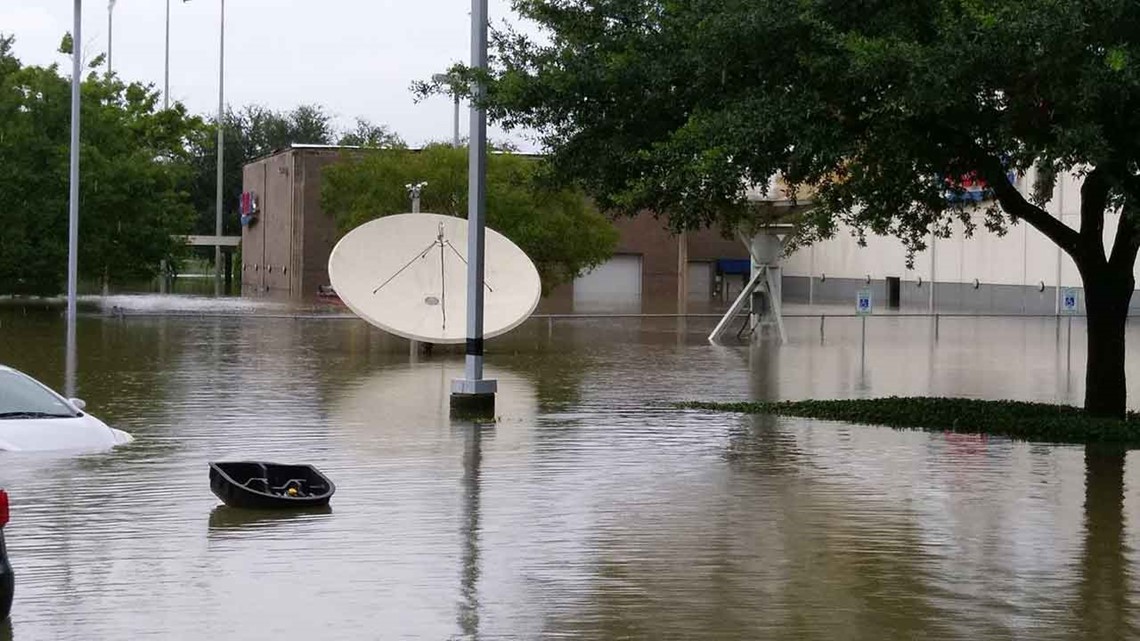 KHOU's Rich History

KHOU has been one of the top-rated CBS affiliates in Texas for over two decades. From broadcasting the first live picture of radar screen during Hurricane Carla in 1961, to becoming the nation's first digital television station, KHOU-TV has been a leader in local news, information and community involvement for over six decades.

KHOU-TV signed on the air March 22, 1953 as KGUL-TV in Galveston. KGUL was owned by a group of Galveston and Houston investors including actor Jimmy Stewart. In fact, it was Stewart's voice that was first heard on the station. Walter Cronkite was among those presiding over groundbreaking ceremonies in May of 1959 for the new studio facilities. A month later, the station officially changed its call letters to KHOU-TV. On April 20, 1960, the station moved to its present location near downtown Houston. Dan Rather is just one of many former KHOU 11 News journalists who went on to work for a network. Rather was KHOU's news director from 1960 to 1962. He anchored the 6 and 10 o'clock newscasts and hosted a Saturday morning news program.

KHOU has been the recipient of countless local, regional and national journalism awards. Over the last decade, the station has been honored with nine National Edward R. Murrow Awards including the 2017 National Edward R. Murrow Award for Social Media Excellence, five duPont-Columbia Awards, four George Foster Peabody Awards, three Investigative Reporters and Editors (IRE) Medals, three National Headliners Awards and has twice been recognized at the National News and Documentary Emmy Awards. In addition to KHOU's strong leadership in news coverage, the station also has a long history of great community service and supports dozens of community projects and events each year. Among these, KHOU's annual Food Drive, Blood Drive and Toy Drive are signature events that demonstrate the station's commitment to the communities it serves.

On December 23, 2013, KHOU was purchased by Gannett, Co. Inc. In 2015, Gannett spun its publishing properties from its broadcast and digital properties making KHOU now part of TEGNA Media, one of the largest most geographically diverse broadcasters in the U.S. To learn more about TEGNA and its subsidiary brands, visit www.tegna.com.