HARRIS COUNTY, TEXAS - One person died in a crash in northwest Harris County early Wednesday, deputies confirm.
The crash occurred on Kelly at Veterans Memorial sometime before 8 a.m.
Views from Air 11 showed several deputies on the scene of a wreck involving two pickup trucks. Officials said one person died at the scene.
No further information was immediately released.
The roadway has since reopened.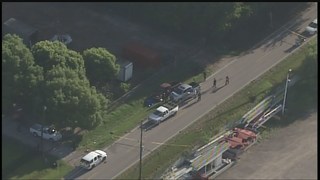 (© 2016 KHOU)