Houston Astros fans flooded Minute Maid Park Thursday night, donning their George Springer, Jose Altuve and Dallas Keuchel jerseys, others dressed as ghouls and goblins—celebrating Halloween but not missing a chance to witness potential history: With a 3-2 lead in the World Series over the Los Angeles Dodgers, the Astros are one win away from claiming baseball's top honor.
Fans poured into sections along the third base line to grab a seat that offers the best view of the giant jumbotron that will broadcast the game. Is it Section 109 or Section 113? Or, wait, is it the Crawford Boxes in left field? Two fans ponder the decision before they grab two seats in Section 113. As the seats fill, fans take selfies and Snapchats, update their Facebooks as they eagerly sit in anticipation for the game.
Getting crowded here at Minute Maid @astros #EarnHistory pic.twitter.com/MDwzDcs4Be

— Matt Keyser (@writeonkeyser) October 31, 2017
PREGAME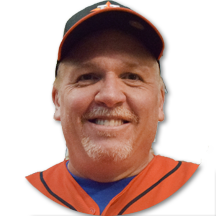 Tim Weston, Astros fan for four years: "I'm feeling good about tonight. Our bats are coming alive, and I feel good with (Astros starter Justin) Verlander."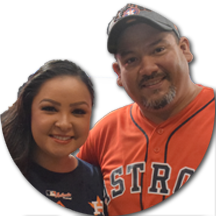 Ray and Ana Vega, Astros fans since the days of Jose Cruz: "We're excited. We're here to show our support. And with Verlander pitching, we feel pretty good."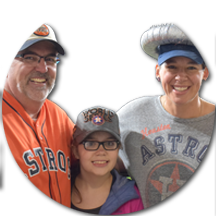 Wingfield family, Astros fans for a combined 60-plus years: "It's been a fantastic year coming to games. Everybody knows it, but it's such a special group of players. They're all superstars but they don't have that superstar mentality."
A sea of orange fills the stadium, but there is the rare Dodgers fan cutting through the crowd.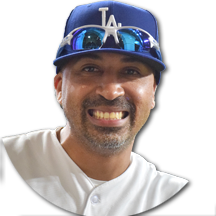 Robert Fernandez, a self-proclaimed Dodgers and Astros fan: "I live in Houston. I've always been a Dodgers and Astros fan—they've always been two of my best teams, so I can't go wrong, I don't lose either way. But I'm a Dodgers fan first and foremost."
As the broadcast begins, fans rush to their seats—hot dogs and beer and sodas in hand. When the broadcast cuts to Verlander and Altuve, the crowd erupts. The Astros might be on the road in Los Angeles, but it very much feels like a home game.
TOP of the FIRST
Quoteworthy: "WOOOOOOOOOO!!!"
Fans still flood the stadium as George Springer leads off the game, packing the food lines and searching for the best remaining seats. The third-base line is full, as are the Crawford Boxes in left field. Fans begin to fill seats along the first-base line.
Alex Bregman, the Astros star third baseman, singles to left field but the Astros leave him stranded.
Fan feeling: Upbeat, positive.
Photos: Astros fans at Game 6 watch party!
BOTTOM of the FIRST
Quoteworthy: "Let's go, Verlander!"
Verlander makes quick work of the Dodgers in a 1-2-3 inning, including striking out Corey Seager.
Fan feeling: Loving Verlander.
TOP of the THIRD
Quoteworthy: "Are you taking pictures for KHOU? Want to take mine?"

George Springer ignites Minute Maid with a solo home run to right-center field to give the Astros a 1-0 lead.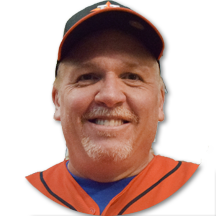 Tim Weston: "Whoo-hoo! That's what he does! Springer Dinger!! That's the way to get things going for the Astros!"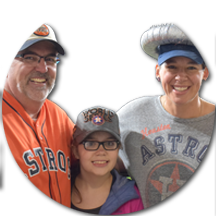 Wingfield family: "This is great! Crowd into it. Great energy!"
Fan feeling: Ecstatic.
Astros fans at Minute Maid are on fire tonight! 🔥 🔥 #EarnHistory Go 'Stros! #OrangeCrush pic.twitter.com/BGNMThukY5

— KHOU 11 News Houston (@KHOU) November 1, 2017
That's four this #WorldSeries! #EarnHistory pic.twitter.com/SuXybEQ56Y

— Houston Astros (@astros) November 1, 2017
BOTTOM of the FOURTH
Quoteworthy: "I want some curly fries."
The stadium is getting so crowded that fans are starting to fill the nosebleed seats high above left field. They may be high up, but the view of the jumbotron is quite nice. Seated up high are Martin Huerta and Scarlett Madrid, Huerta in an Astros jersey and Madrid in a blue Astros t-shirt.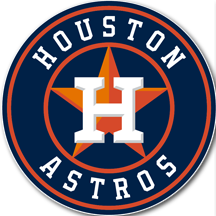 Madrid: "I'm nervously excited."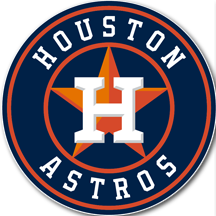 Huerta: "I grew up with the Astros; they're the only team I know. I'm excited. At work everyone is wearing Dodgers jerseys and it makes me sick."
Verlander strikes out Justin Turner and Cody Bellinger to end the inning. Minute Maid erupts.
Fan feeling: Nervously optimistic.
TOP of the FIFTH
Quoteworthy: "LET'S GO, ASTROS!!"
Marwin Gonzalez's bat comes alive with a double to left field that puts two on and no outs. After Justin Verlander strikes out, Dodgers starting pitcher Rich Hill intentionally walks Springer to load the bases.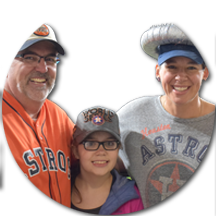 Wingfield family: "Now this is intense!"
But the Astros can't capitalize. Bregman grounds into a double play to end the inning.
Fan feeling: Frustrated.
BOTTOM of the SIXTH
Quoteworthy: "NOOOOOOOO!!!!"

With Verlander dealing for five innings, the Dodgers were able to jump on him for two runs to take their first lead of the game. Chris Taylor doubled to right field to score Austin Barnes, and Corey Seager hit a sacrifice fly to the warning track that scored Chase Utley.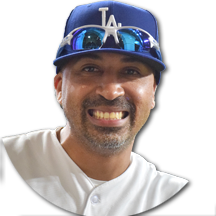 Robert Fernandez: "Like I said, it's going to be a nail-biter."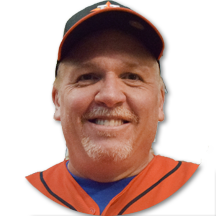 Tim Weston: "Nice to see Verlander get himself out of that inning without further damage. Time for an Astros' rally!! #webelieve"
Fan feeling: Ready to rally.
TOP of the SEVENTH
Quoteworthy: "MVP! MVP! MVP!"
With the top of the Astros' lineup up to bat—Springer, Bregman, Altuve—the crowd erupted in "LET'S GO, ASTROS!" and "MVP! MVP! MVP!" chants in hopes of a rally. Although the Astros got a runner in scoring position, Houston wasn't able to drive the run in.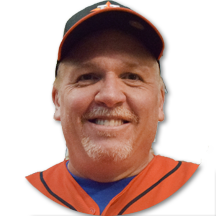 Tim Weston: "Whew! It's time for our rally!"
Fan feeling: There's time left.
Photos: The KHOU 11 Juice Box mingled with Astros fans at Game 6!
BOTTOM of the SEVENTH
Quoteworthy: "Six outs for the Dodgers to force Game 7."

With Verlander done for the night, the Astros' bullpen faltered when relief pitcher Joe Musgrove gave up a solo home run to Joc Pederson to extend the Dodgers' lead to 3-1. Boos ring out throughout Minute Maid.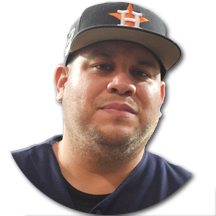 David Aparicio: "Hoping for something to get going, anything…."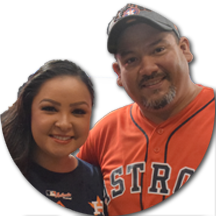 Ray and Ana Vega: "They're testing my faith. If (Astros manager A.J.) Hinch doesn't have ulcers, he will tonight."
Fan feeling: Frustration growing.
TOP of the NINTH
Quoteworthy: "CHOO! CHOO!"
The Astros' train whistle sings as the top of the ninth inning begins. The Astros, down to their final three outs, need two runs to tie and three runs to take the lead for a chance to rally to win the World Series.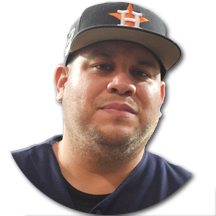 David Aparicio: "Still alive! Let's do this!"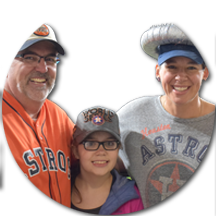 Wingfield family: "Nervous, but BELIEVER that 9th (inning) heroics are possible with this team."
Dodgers' closer Kenley Jansen shut the Astros down in order in the top of the ninth to force a winner-take-all Game 7.
Fan feeling: No worries. The Astros are going to win Game 7.
POSTGAME
Quoteworthy: "LET'S GO, ASTROS!!"
A young boy rubs his sleepy eyes as his dad leads him out of the park. Sleepy ghouls and goblins cling to their moms and dads on the long walk out. Some Astros fans hang their heads as they walk out, others are already pumped for Game 7 and one last chance for the Astros to clinch the title.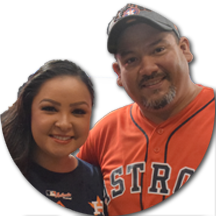 Ray and Ana Vega: "Today we lost the World Series. Maybe tomorrow we can win it."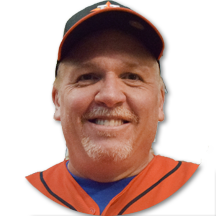 Tim Weston: "Ugh, that was painful. We left too many guys on base in multiple innings and just ran out of gas there at the end. You could feel the momentum swinging towards the Dodgers as the game went on. As for tomorrow, it's winner-take-all. We were down to the final game in the ALCS and pulled it out."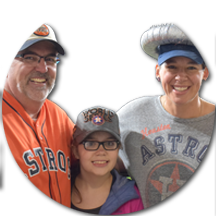 Wingfield family: "We still believe this team is destined."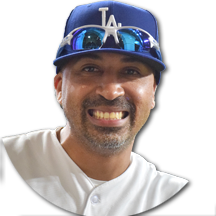 Robert Fernandez: "100 on both sides, do or die!"
As fans poured out of the park, a man in a Beetlejuice costume and a retro Astros t-shirt cut through the crowd to pump up fans.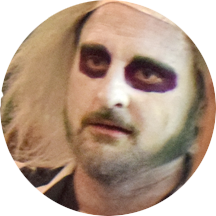 Beetlejuice: "'Stros in seven, let's do this!"
Beetlejuice believes the @Astros can win it all in Game 7 #EarnHistory pic.twitter.com/PO3UZfoxyb

— Matt Keyser (@writeonkeyser) November 1, 2017