It was like a hand shook me awake at 12:30 am. I usually got up around 3 am for the morning weather shift at KHOU, but in my sleep, I literally had a vision.... of red tail lights streaming off into the distance. Exactly what you see in the picture and I knew what it meant.
The previous week or two I had spent studying past hurricane evacuations of major cities. What I learned was that they never go well. Traffic jams in the heat with no water, no supplies, babies with no diapers, (would you think of everything in a panic?) stuck on the side of the road for hours in summertime heat and humidity with no bathrooms or gas for miles... not good. If you don't have to evacuate it's safer to stay put rather than put your family in a 'Mad Max' situation.
Which is exactly what I did, stupid me. I left my wife a note on the bathroom mirror. 'Stop. Don't go to work today. Don't take the boys to school. If you want to leave for your friends house in Brenham to escape the storm do it NOW. By this afternoon you will not be able to get out. Call me at work I love you!'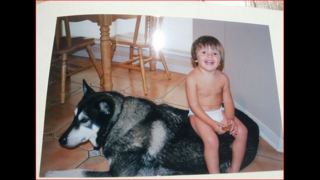 She left with the boys and our two big dogs and drove to Brenham that morning. 'No traffic on the roads at all honey, what traffic are you talking about? The house was a little ways off Hwy 290 so she headed into town in the afternoon to get some supplies. Police cars... lines and lines of police. They we're setting up for contra flow lanes. Click on Channel 11 to see Houston freeways jammed with cars. People had a strange panic look to them she described to me over the phone, and she was scared.
Tomorrow, I'll tell you about how taking the dogs (Shadow and Ramsey) probably saved my families life.
(© 2016 KHOU)