A viral Facebook post has some Texans fired up.
Have you seen the post? It claims the state is plans to ban all tires larger than 33 inches.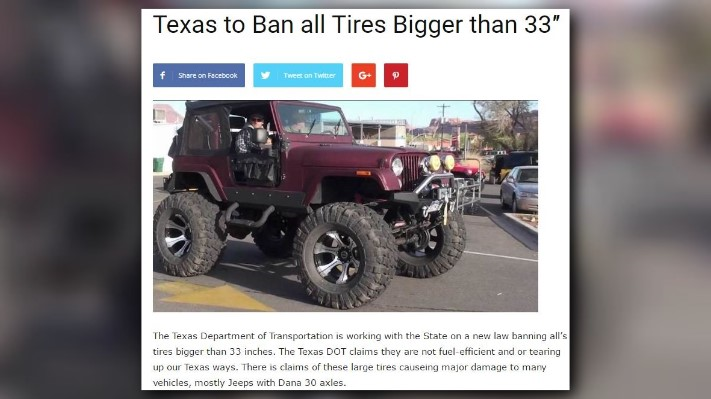 With everything being bigger in Texas, a claim like this might sound unbelievable.
KHOU 11's Verify Team took a closer look and this claim is FALSE. The post is actually a prank.
Just another reminder that you shouldn't believe everything on Facebook.
Verify: Sources
A spokesperson for the Texas Department of Transportation
Help VERIFY
Help our journalists VERIFY the news. Do you know someone else we should interview for this story? Did we miss anything in our reporting? Is there another story you'd like us to VERIFY? Click here.
© 2018 KHOU-TV