HARRIS COUNTY, TEXAS - The Sheldon Independent School District says 34 kids were on a bus that was struck from behind by a pickup truck Wednesday morning.
The crash happened around 8 a.m. on CE King Parkway near Garrett.
According to the school district, the school bus was taking kids to Garrett Elementary when it was rear ended.
No injuries were reported on the bus or in the pickup.
The cause of the crash is under investigation.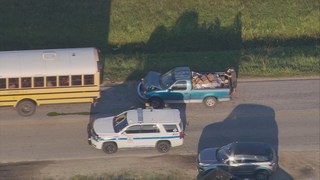 (© 2016 KHOU)