HARRIS COUNTY, TEXAS - A Katy family is mourning the loss of their dog and looking for a new place to stay after an overnight fire.
The fire broke out Tuesday evening on Park Downe Lane. Firefighters poked a hole in the roof of the home to battle the blaze.
The family dog did not make it out, but everyone else is okay.
The Harris County Fire Marshal is investigating the blaze.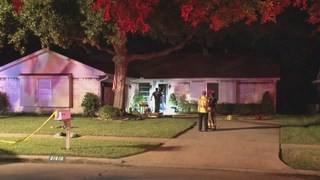 (© 2016 KHOU)