HOUSTON -- Here are five of this morning's top headlines along with your weather forecast from KHOU 11 News:
Tropical storm warning for Harris, Galveston, Chambers, Liberty counties
The National Hurricane Center's 7 a.m. Wednesday update indicates Cindy is moving northwest at 8 mph with max sustained winds of 60 mph. The current forecast track would bring the storm onshore near the Texas-Louisiana border late Wednesday night into early Thursday morning. NHC warns that heavy rainfall could produce flooding across portions of the northern Gulf Coast. Tap here to view live team coverage & the latest forecast track.
4 killed in fiery crash on Highway 290 in Waller County
Four people were killed in a fiery, two-vehicle accident on Highway 290 in Waller County overnight. According to State Troopers with the Texas Department of Public Safety, it happened just after 1 a.m. Wednesday on the westbound lanes of Highway 290 near FM 359. Tap here to read more.
Mugshots: 16 men arrested in child predator sting across Houston area
Police, investigators and deputies from across the Houston area worked together in an online sting that led to 16 arrests. Police participating in the "Operation Broken Heart" arrested 13 men who allegedly attempted to have sex with children they met online. Tap here for the mugshots and names.
President Trump taunts Democrats over Georgia special election loss
Celebrating Republican special election wins in Georgia and South Carolina, President Trump taunted Democrats Wednesday over their intense opposition to his presidency. "Democrats would do much better as a party if they got together with Republicans on Healthcare,Tax Cuts,Security. Obstruction doesn't work!" the president tweeted. Tap here to read more.
Brussels attacker Moroccan, not known for terror
Police in Belgium have raided the home of the attack suspect who was killed at the Brussels Central Station and took bags full of evidence with them. The raid was held in Molenbeek hours after the police had full details about the man who sought to explode a nail bomb in the station, but caused only two minor blasts. Soldiers killed the man after he charged at them shouting "Allahu akbar," Arabic for "God is great." Tap here to read more.
=====
HOUSTON'S WEATHER: Scattered rain, hot and muggy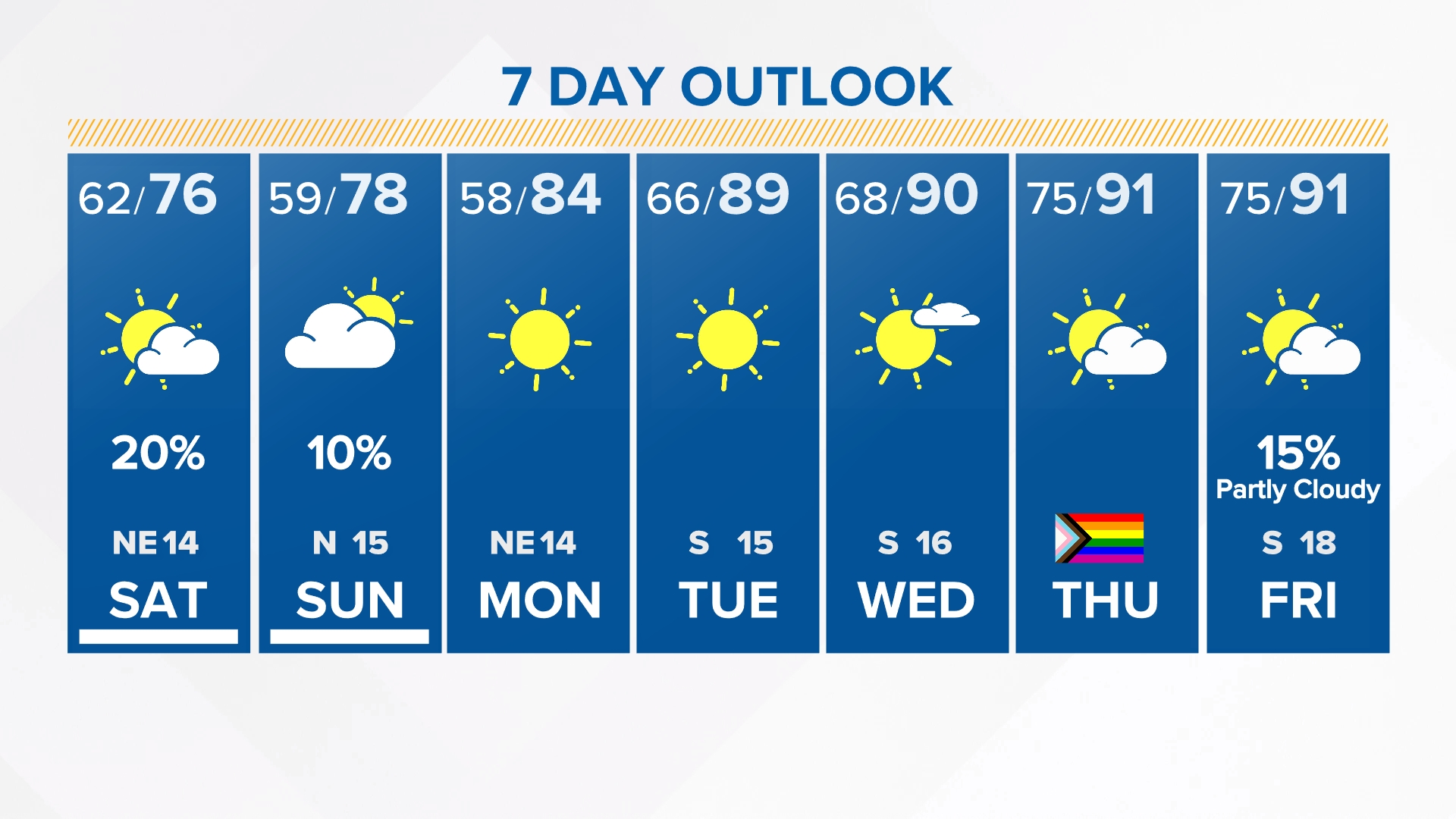 © 2018 KHOU-TV