11 News Investigates: Price we pay for rising drug costs
LITTLE ROCK, Ark. (KTHV) -- Several patients are seeing a significant spike in cost of their prescription drugs over the last 10 years. It continues to be a national epidemic affecting many people who take routine medicines.
People taking daily doses to treat diabetes, deadly allergic reactions, cancers, or seizures are seeing these increases the most.
Their medicines are necessary and purchased consistently throughout the year. It is clear manufacturers can rely on purchases, but many diseases are becoming incurable after they cannot afford to continue researching a cure anymore.
Many of these inflated drugs are common, including the injectable Humira by the company Abbvie, which treats Crohn's disease.
"Since 2011, Humira had a price increase of 68%," said Dr. Dwight Davis, director and researcher at the University of Arkansas for Medical Science College of Pharmacy. Davis and his colleagues study price trends of pharmaceutical drugs nationwide.
Another drug seeing a big rise in cost is the allergen injection EpiPen by the company Mylan.
"We've experienced 139% increase," said Davis.
An example with a similar spike is Xyrem by the company Jazz Pharmaceuticals, which treats narcolepsy. It ticked up 116% in just five years.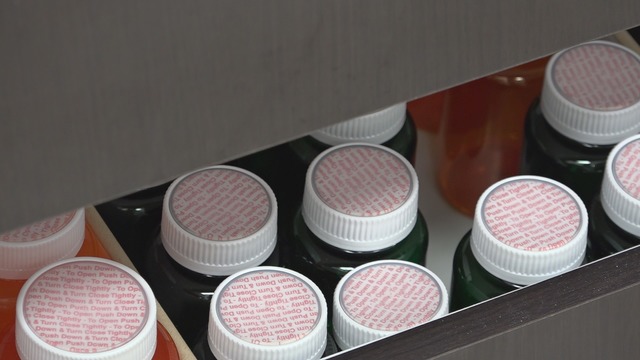 Scott Pace the CEO of the Arkansas Pharmacists Board said they are seeing these prices jump quickly and often.
"We see some manufacturers raising their prices two times a year or even three times a year," said Pace.
Patients and health care providers all over the country are feeling the hit. The only one not hurting are the drug companies.
"Internally, we tend to chalk that up to greed," said Davis.
THV11 went to The Medicine Man Pharmacy in North Little Rock. While we were there, the owner scanned certain drugs to see how much they cost today and then checked its history to see how much that same drug was selling for five years ago.
The Novolog Flexpen by the drug company Novo Nordisk, increased 73% over the last five years. In 2011, it sold for $222. Today, it sells for $500. There are only five doses in each pack, which Medicine Man said lasts a patient a month or less.
The Arkansas Pharmacist Board said the reason behind drug price inflation is basic.
"Simply because they can," said Pace, "not because there's an increase in demand, not because there's a raw material shortage, but simply because Valeant can get away with charging more for their product."
Through his research at UAMS, Davis boils the cost spike down to one thing.
"Most of the increase was driven by average claim cost, so that tell us that we've seen significant increase in the drug cost itself," said Davis.
When you go to the pharmacy to pick up your prescription, the pharmacist writes a claim to your insurance. This claim determines how much the insurance company pays and how much you pay, which is the average claim cost. This varies depending on your coverage plan.
Let's say you have a high deductible plan, then you're going to feel the effects right at the pharmacy counter paying entirely out of pocket for your medicine. However, if you pay co-pays, you'll keep paying the same flat rate, while your insurance company is picking up the higher cost every time it shoots up.
Sounds nice, but eventually you'll start getting hit once the insurance company decides to raise your co-pay to help them with the total cost. Either way, we pay because it's completely legal to change prices for at any time and for any amount.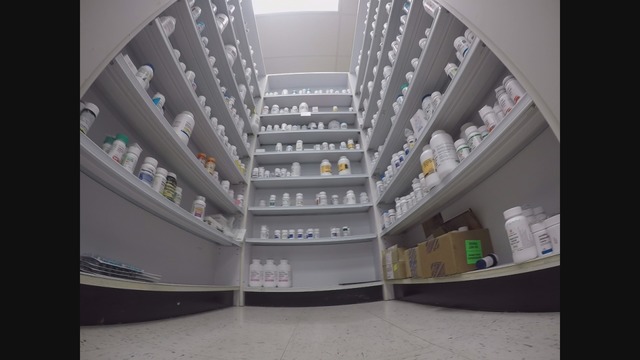 "There are no regulations that we're aware of that govern how often price increases can be taken," said Davis.
The Food and Drug Administration does not have control over medicine costs either.
"We have a food and drug administration that regulates the safety and efficacy of products, but not any agency that regulates the pricing of those products," said Pace. This leaves health insurance companies stuck and unable to make their patients' health a top priority.
"Many families have to choose between food and drugs, and that's a difficult place to be as a health care provider, because you want to help them every way you can. It's not always possible," said Pace.
This often leaves families to fight their illness on their own.
"We would have sold the house, all the furnishings in it, all my wife's jewelry, and we still couldn't have afforded the medicine," said Doyle Berckefeldt. He lives in Batesville and he could not afford the drug Harvoni, which is the only cute to his wife's illness.
You can hear the remainder of Berckefeldt's story Wednesday on THV11 News at 10, where Winnie Wright will show us the first hand struggle to afford a life-saving drug.
We have reached out to all the drug companies mentioned in this story. We gave them until Friday, October 28 to respond. We will post their statements in this story..