Houston Police are looking for a killer in his late teens or early-20s after a shooting at an apartment complex on the southwest side.
The shooting happened in the 10000 block of Green Fork around 9 p.m. Thursday.
Police arrived and found a man with gunshot wounds to his chest behind the complex.
Police hope surveillance video will lead them to the killer, which they believe could be a man in his late teens. Police have not released the identity of the victim, 25.
A motive for the killing is not yet known.
Call Houston Crime Stoppers at 713-222-TIPS if you have any info.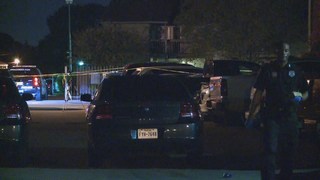 (© 2016 KHOU)