HOUSTON - Houston Police say a driver is in custody after a brief chase and crash on the east side early Wednesday.
According to HPD Lt. Larry Crowson, it was around 3:30 a.m. when officers tried to stop the driver for a violation on Waco south of Collingsworth. The driver allegedly refused to stop, however.
Eventually the suspect crashed into a drainage ditch in the 2900 block of Bleeker. Police say they found cocaine on the man.
He's now facing charges for the chase and the drugs, according to police.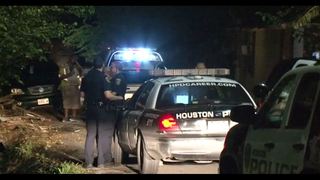 (© 2016 KHOU)