HARRIS COUNTY, TEXAS - Two suspects are in custody after a break-in and a chase in northeast Harris County.
It happened at a metal processing plant on CE King Parkway near Beaumont Highway.
A security guard spotted the alleged burglars and called deputies. A short chase ensued, and the men eventually jumped out and tried to run.
One of the suspects was caught by a K-9 officer while deputies caught the other.
The suspect caught by the K-9 officer was treated for a dog bite at the scene.
The stolen materials, believed to be spools of wire, were returned to the plant.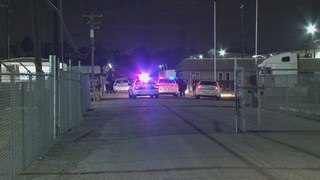 (© 2016 KHOU)