HOUSTON - Houston police say three robbers are in custody after they were spotted holding up a Taco Cabana restaurant early Wednesday morning.
Around 1 a.m. an officer saw the suspects leaving the Taco Cabana on the North Loop at Shepherd where the men had just held up employees at gunpoint, police say.
The suspects led officers on a chase into north Harris County before stopping at an apartment complex on Greens Crossing.
All three were taken into custody.
No injuries were reported in the robbery.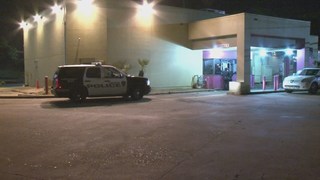 (© 2016 KHOU)