HOUSTON -- Here are five of this morning's top headlines along with your weather forecast from KHOU 11 News:
Speeding wrecker drivers seen narrowly missing cars
A driver's dash camera captured one wrecker after another, barreling down the shoulder very close to other drivers on Friday. "You see one, you don't think much of it but when you see three or four of them do it in a line, it makes you notice," said Kevin Abbott. Tap here to watch/read more.
Police shoot man armed with assault rifle outside club near Museum District
Police shot a man who had an assault rifle outside a club near the Museum District, officers with the Houston Police Department said. It happened at about 2 a.m. Wednesday along Almeda near Southmore. Tap here to read more.
Putin dismisses scandal involving Trump
Putin says Russia is willing to hand over to US Congress, Senate records of Trump's talks with Lavrov. Tap here to read more.
3rd New Orleans monument taken down
Police began moving pro-monument supporters away from the bronze equestrian statue of Confederate Gen. P.G.T. Beauregard at the entrance to City Park on Tuesday evening in preparation for its removal. Tap here to read more.
Chelsea Manning released from prison: report
Pvt. Chelsea Manning was released from prison Wednesday after serving seven years of a 35-year sentence for leaking thousands of diplomatic cables and other secret documents to WikiLeaks, the BBC reports. Tap here to read more.
=====
HOUSTON'S WEATHER: Rain chance through the weekend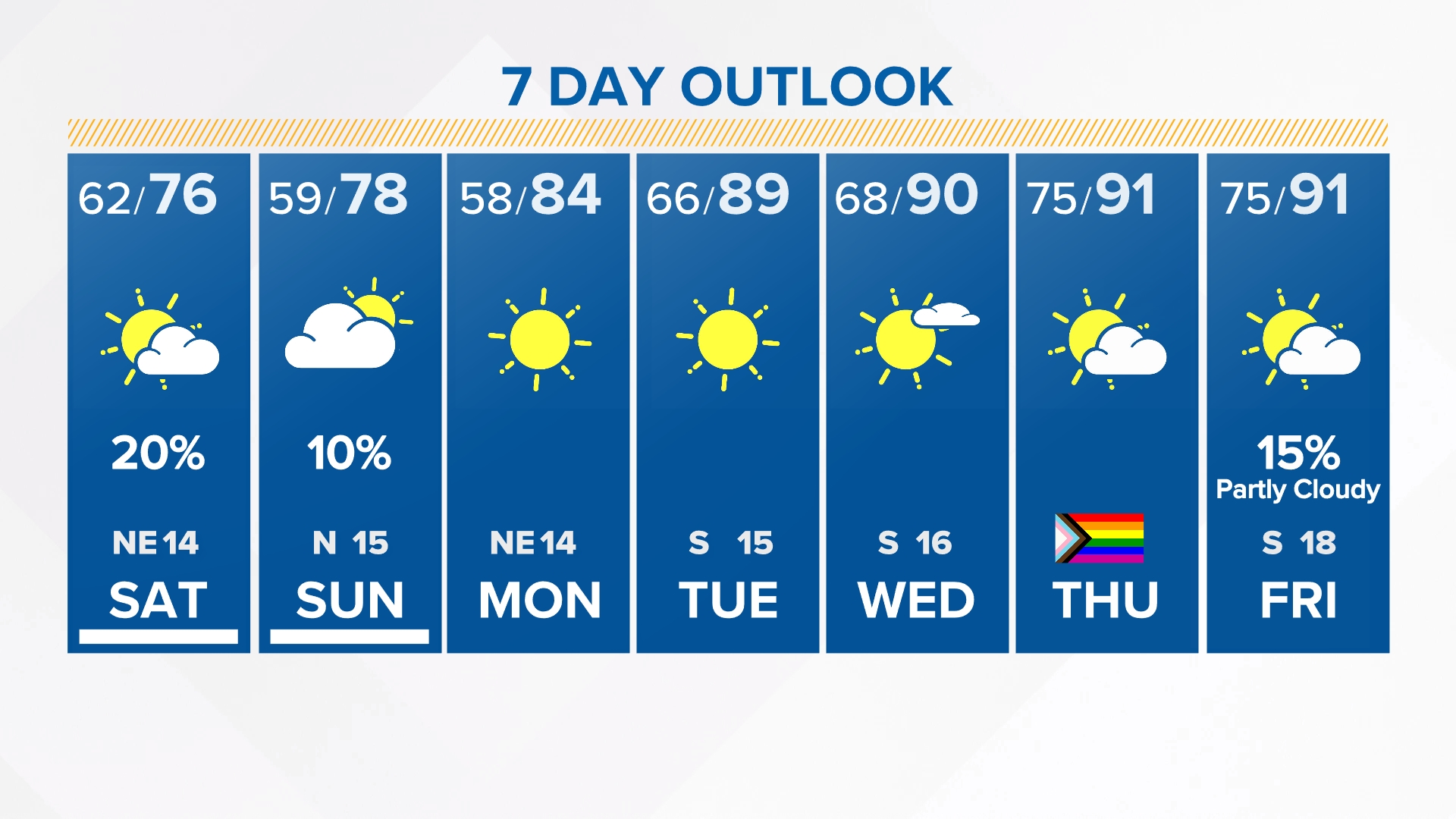 © 2017 KHOU-TV