HOUSTON -- Here are five of this morning's top headlines along with your weather forecast from KHOU 11 News:
76-year-old woman punched and carjacked in SW Houston
Surveillance video showed a man punch a 76-year-old woman then steal her car in the Alief area. Kim Dang never saw it coming. "I feel (not) good," she said. Someone attacked her as she came home from her daily workout Monday morning. Dang parked in her driveway, grabbed her bag, then walked towards her door. Tap here for the full report.
Why was FBI Director James Comey fired now?
President Trump's sudden decision to fire FBI Director James Comey raises many questions about the timing and how it will affect the FBI's most sensitive investigations. Tap here to read the report.
Missing Pieces: A small town's secret
All this week, we're shining a spotlight on cold cases in the hopes of getting justice for the victims' families. Natasha Atchley, a cheerleader, was brutally murdered 25 years ago, but are the people who know what happened covering up a small town's dark secrets? Tap here to watch Grace White's report.
Video: Fight erupts on Southwest flight from Dallas to Calif.
A passenger fight on a Southwest Airlines flight resulted in one arrest Sunday. According to the airline, the altercation occurred during the deplaning of flight 2539 in Burbank after the plane landed from Dallas. Tap here to watch the video & report.
Beachgoer reels in shark on Galveston beach
A recent fishing trip to Galveston turned into a day beachgoers will never forget after someone reeled in a shark. The video -- shot by Attalia Borden -- is now making the rounds on the Internet. Tap here to watch.
=====
HOUSTON'S WEATHER: Scattered clouds, rain chance today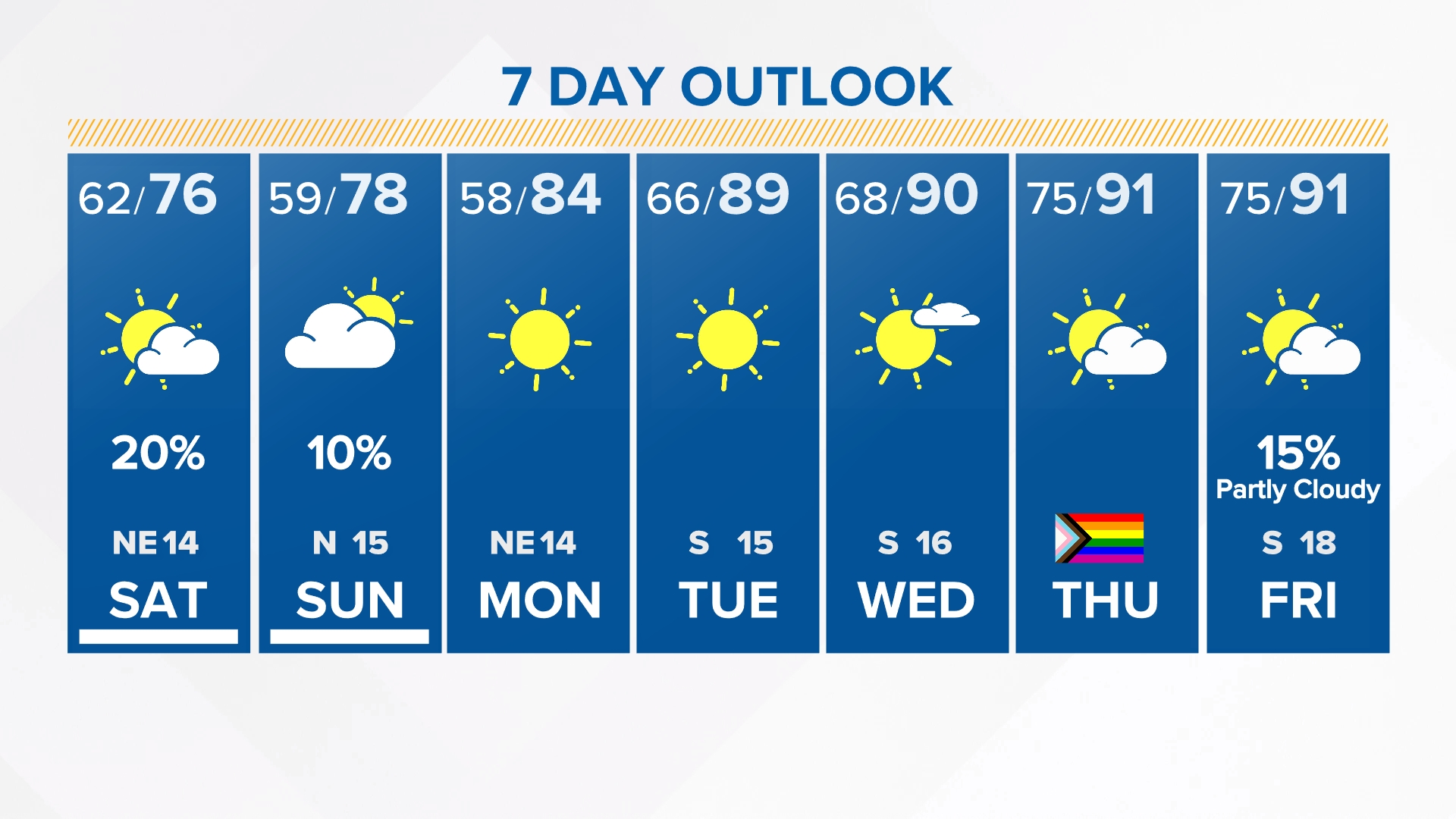 © 2017 KHOU-TV