HOUSTON -- Here are five of this morning's top headlines along with your weather forecast from KHOU 11 News:
Dallas woman warns others after dating scam drained her accounts
Why would a woman publicly share her most devastating dating experience? Because Emily Thompson doesn't want you to live her nightmare. "I feel like a fairly intelligent woman and it's hard to find myself in this situation," she told us from her Dallas home. Tap here for the full story.
Arrest made in young woman's murder in S. Houston home
Houston Police made an arrest in the brutal murder of a woman at her south side home. A capital murder charge is filed against 25-year-old Moises R. Ayala for the death of 23-year-old Zuleika Hernandez. Tap here for the full report.
Missing Pieces: A killer's secret
This week, we are taking an in-depth look at five murder mysteries. Murders with missing pieces that are preventing investigators from solving and closing the cases. Shelley Sikes was kidnapped in 1986. Two men were even sent to prison, but her body was never found. Tap here for the report.
Spirit Airlines: Chaos, fights erupt as cancelations roil carrier
Lines are longer than usual. Hundreds of flights have been delayed or canceled during the past week. By Monday, frustrations boiled over for Spirit Airlines passengers in Fort Lauderdale. Tap here to read more.
Bear surprises woman baking brownies
Connecticut residents called police after a bear tried to get into a home this weekend and one neighbor got the whole incident on camera. Neighbors talking to 911 dispatch stated that the bear was trying to gain access into a home on Stagecoach Road. Tap here to read more.
=====
HOUSTON'S WEATHER: Scattered clouds, slight rain chance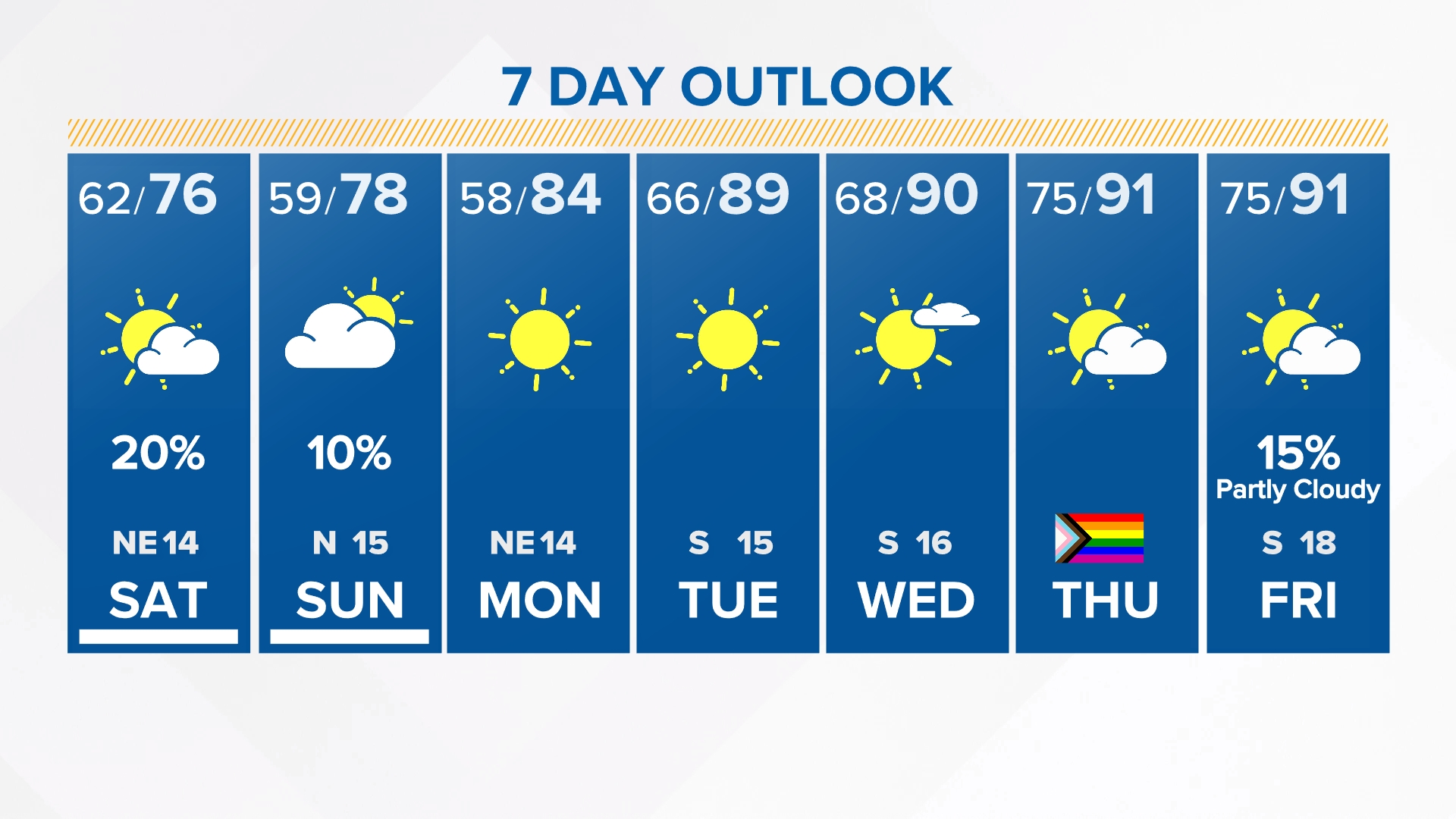 © 2017 KHOU-TV