HOUSTON -- Here are five of this morning's top headlines along with your weather forecast from KHOU 11 News:
Taco Tuesday: Taco Bell giving away free tacos
This week, Taco Tuesday means free tacos at Taco Bell. Thanks to the Golden State Warriors Taco Bell is giving away free Doritos Locos Tacos. The "Steal a Game, Steal a Taco" giveaway is from 2 to 6 p.m. Tuesday at participating Taco Bell locations nationwide. Tap here to read more.
Jeff Sessions to appear before Senate Intelligence committee
Attorney General Jeff Sessions will appear before the Senate Intelligence Committee on Tuesday in an extraordinary public session in which senators are expected to grill the nation's chief law enforcement officer on his prior contacts with Russian ambassador Sergey Kislyak and his involvement in the firing of FBI director James Comey. KHOU.com will stream it live starting at 1:30 p.m. Tap here to read more.
Museum Park neighbors fed up with public pooping problem
A Museum Park resident says her doorbell camera captured a man relieving himself on her doorstep Saturday morning. The Ring surveillance video shows a man urinate then defecate just outside the front door. He then picks up a board and destroys the camera. Tap here to watch the exclusive report.
Dennis Rodman heads to North Korea for another visit
Former NBA player and Hall of Famer Dennis Rodman is expected to once again visit North Korea, according to a report from CNN. Citing unnamed North Korean officials, the network reports that Rodman, who was seen at the Beijing International Airport but didn't respond to questions, is supposed to arrive in Pyongyang on Tuesday. The purpose of his visit is unknown. Tap here to read more.
Houston native Jim Parsons congratulates mom, sister on retirement
Emmy award-winning actor and Houston native Jim Parsons is giving a shout-out to his mom and sister. Parsons shared a post on Instagram Monday. Tap here to view it.
=====
HOUSTON'S WEATHER: Scattered rain, warm and muggyy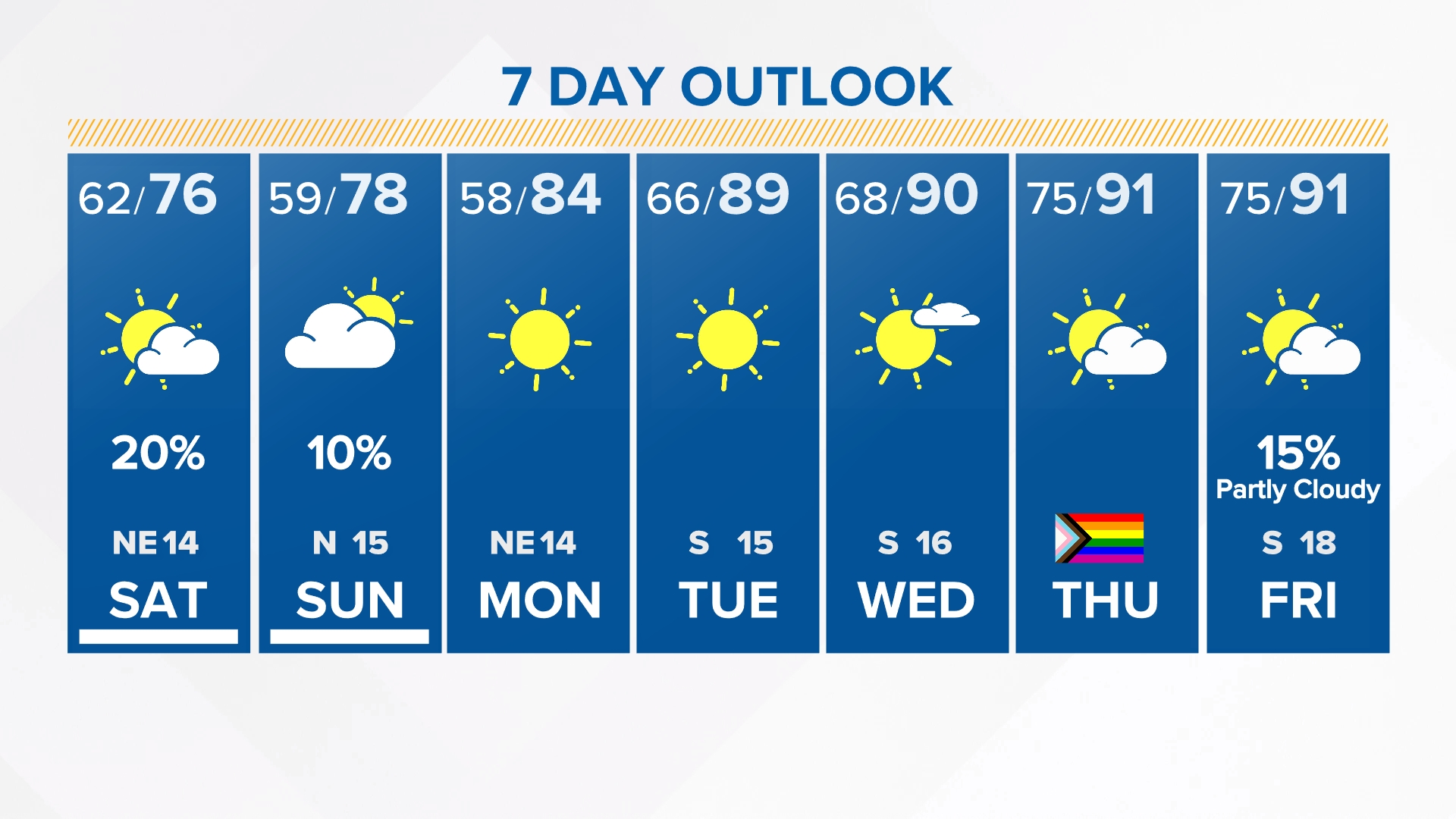 © 2017 KHOU-TV