HOUSTON -- Here are five of this morning's top headlines along with your weather forecast from KHOU 11 News:
72-hour sale: Southwest fares fall below $100 round-trip
Southwest's big twice-a-year fare sale is back, with round-trip fares below $100 on dozens of the carrier's shortest routes. The sale fares also include longer routes, with the price of flights loosely tied to distance. Flights begin at $49 each way on Southwest's shortest routes and increase to $79, $99 or $129 each way for longer flights. Tap here to read the full story.
Tire smashes into SUV, kills driver on I-45 downtown
A tire flew off a pickup truck and went into oncoming traffic, killing a driver on I-45 in downtown Houston early Tuesday. As of 8:25 a.m. all northbound lanes of the Pierce Elevated/I-45 remained blocked near Bagby where investigators and wreckers were looking over the victim's SUV. Tap here to read more.
Pct. 5: Man tried to take pics up women's skirts at Katy grocery store
Harris County Precinct 5 Deputy Constables say a man is in custody after he allegedly tried to take photos up women's skirts at a Katy-area grocery store. Isaac Smith was arrested Monday afternoon on a charge of improper photography, a state felony. Tap here to read more.
DOJ charges contractor with leaking classified material to news outlet
The Justice Department has charged a federal government contractor, 25-year-old Reality Leigh Winner, with removing classified material from a government facility and leaking it to an unidentified news outlet. Tap here to read more.
Offensive to drive ISIS from Raqqa 'capital' in Syria begins
U.S. backed forces began an offensive to rout the Islamic State from Raqqa, their de facto capital in Syria, the American-led coalition announced Tuesday. The offensive will be difficult but will deal a decisive blow to the terror group, which has been losing ground over the past year in both Iraq and Syria, said Lt. Gen. Steve Townsend, the coalition commander. Tap here to read more.
=====
HOUSTON'S WEATHER: Scattered storms possible again this afternoon before sunshine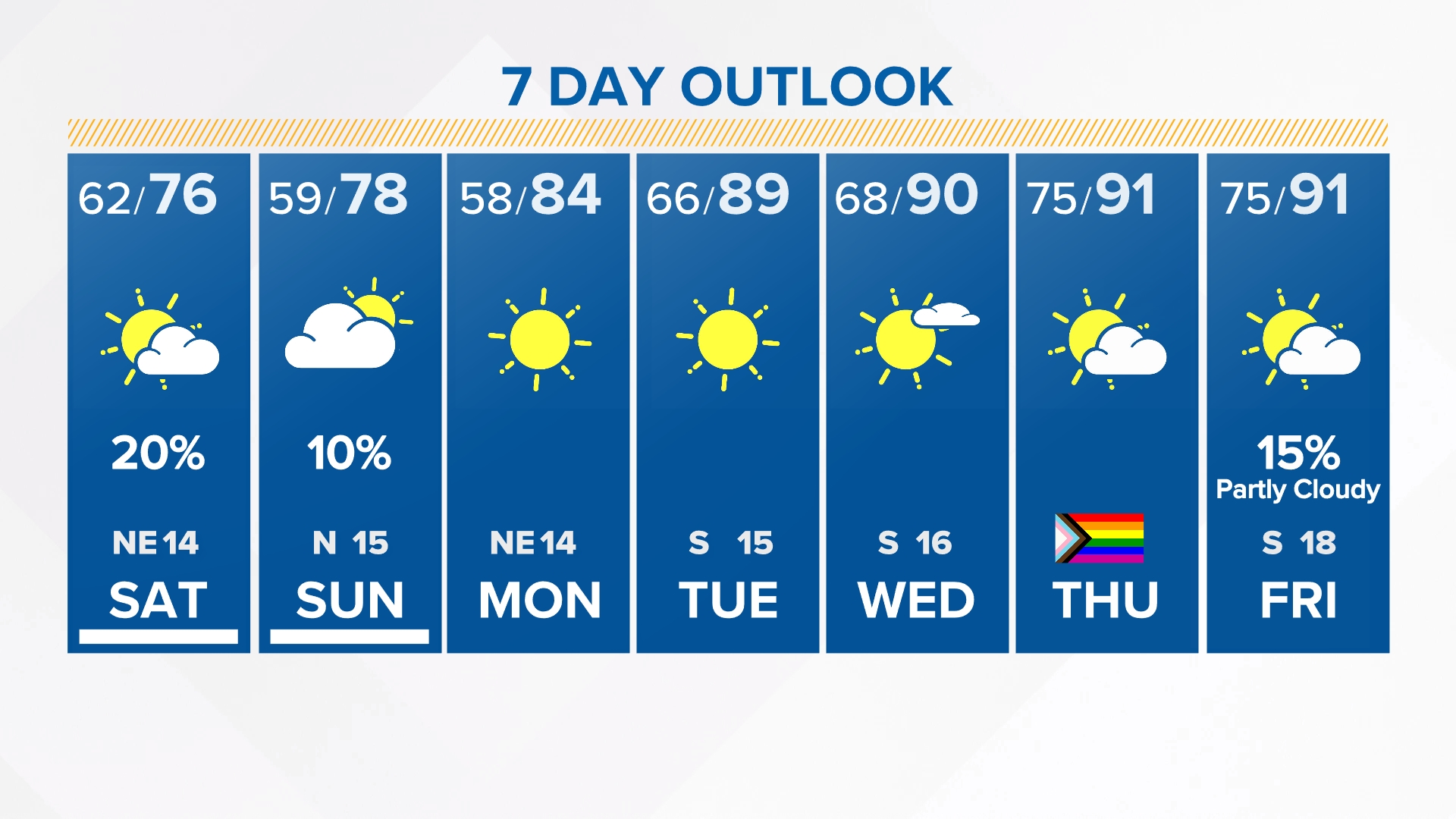 © 2017 KHOU-TV