HOUSTON -- Here are five of this morning's top headlines along with your weather forecast from KHOU 11 News:
Texans begin training camp in West Virginia
Houston Texans Training Camp will begin Wednesday as the Texans take the field in preparation for the 2017 season. This year's camp will start at The Greenbrier in White Sulphur Springs, W. Va. and will be the first time in franchise history the Texans hold training camp outside of the city of Houston. Tap here to read more.
Wing Stop employee chases, shoots suspect after robbery
A Wing Stop employee chased down a suspect and opened fire on him after a robbery in southeast Houston overnight. Tap here to read more.
Firefighters contain 50-acre wildfire near Crown Ranch community
Firefighters have surrounded and contained a wildfire that was spreading near Magnolia overnight. While the flames are not yet extinguished, the blaze is no longer spreading. Tap here to read more.
Shelter mistakenly kills family dog
A pet owner is puzzled after one of her two dogs picked up last week by animal control officers was put down at the Harris County Animal Shelter before she got there to retrieve them. The shelter says this shouldn't have happened, and someone made a mistake. Tap here to read more.
Friendswood man gives second chance to teen burglary suspect
A man in Friendswood caught a teenager breaking into truck but decided not to call police. The resident said he thought about it, thought about his own actions at 16 years old, and after talking with the teen's father, felt it was right decision to let him go. Tap here to read more.
=====
HOUSTON'S WEATHER: Hot, hazy and muggy Monday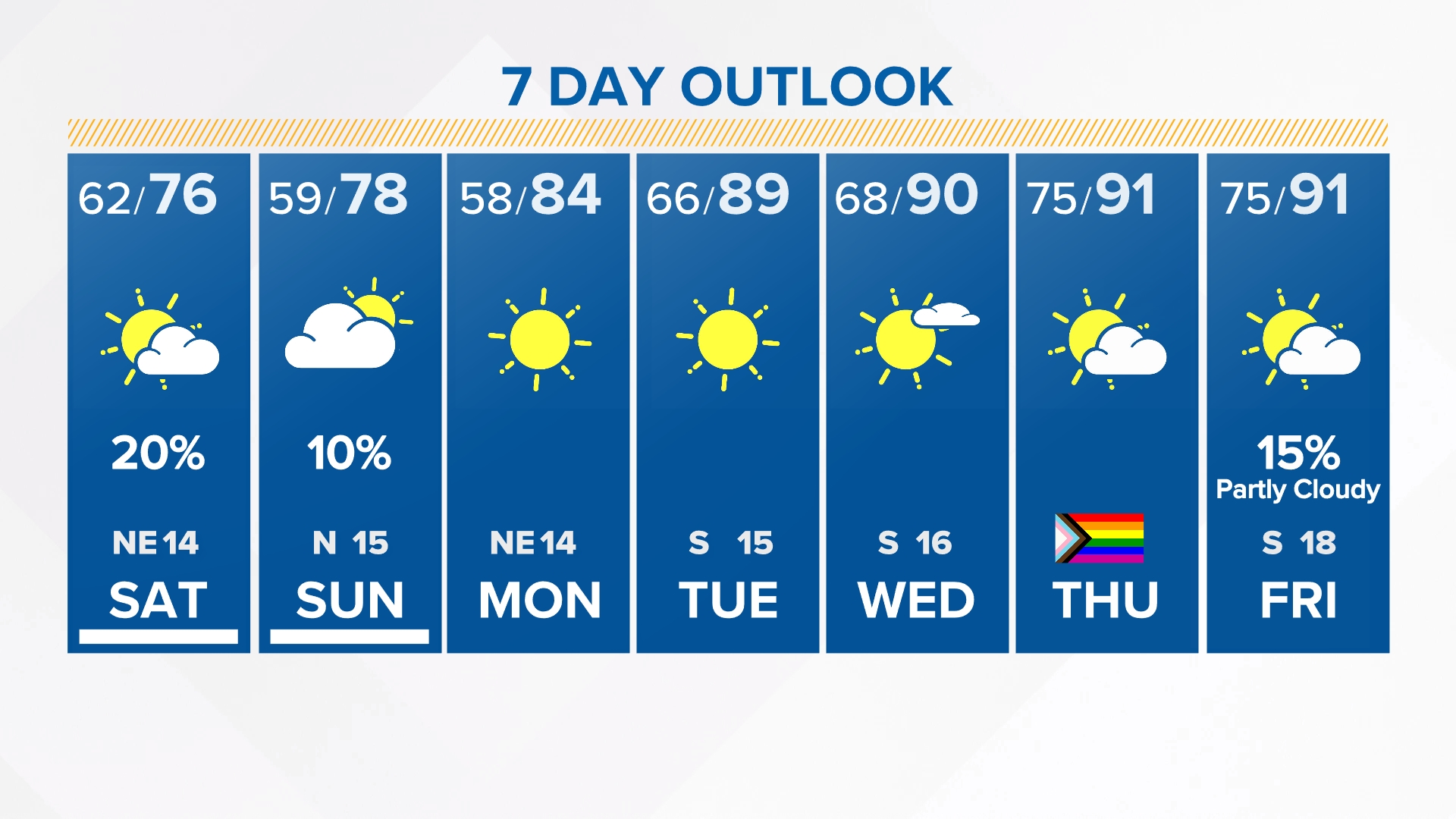 © 2017 KHOU-TV