HOUSTON -- Here are five of this morning's top headlines along with your weather forecast from KHOU 11 News:
Southwest is selling $39 flights for its birthday
Southwest Airlines is celebrating their 46th birthday by offering you cheap airfare! Tickets are on sale starting at $39 for destinations across Latin America, the Caribbean and the U.S. until June 15. Tap here to read more.
Communities go beyond call for Houston boy's birthday
A young Houston boy who says he couldn't have a birthday party because he doesn't have any friends is receiving support from Houstonians and beyond. Officer Tommy Norman with the North Little Rock Police Department in Arkansas put out a call to his nearly 1.2 million followers on Facebook to help cheer up young Kaden Wilson, who turns 7 on June 26. Tap here to read more.
Exclusive: Houston kidnapping suspect apologizes, hugs victim
Police say a man pulled a gun on a woman and kidnapped her, but then something totally unexpected happened. The bad guy ends up giving the woman and a hug and walks away. "I'm just glad to be alive," said Susalyn Bailey, a security officer for Top Gun Security & Investigations. Tap here to watch the story.
President Trump attacks obstruction of justice probe by former FBI chief Mueller
President Trump on Thursday criticized reports that he is now under investigation for obstruction of justice in connection with the firing of FBI Director James Comey, denouncing it as another "witch hunt" that is unfairly targeting him. "They made up a phony collusion with the Russians story, found zero proof, so now they go for obstruction of justice on the phony story," Trump tweeted. "Nice." Tap here to read more
Death toll now at 17 in London tower fire
Prime Minister Theresa May on Thursday ordered a full public inquiry into the high-rise blaze in London that killed at least 17 people as residents of the building that was engulfed by flames early Wednesday said their complaints about safety concerns were repeatedly ignored. Tap here to read more.
=====
HOUSTON'S WEATHER: Scattered rain, hot and muggy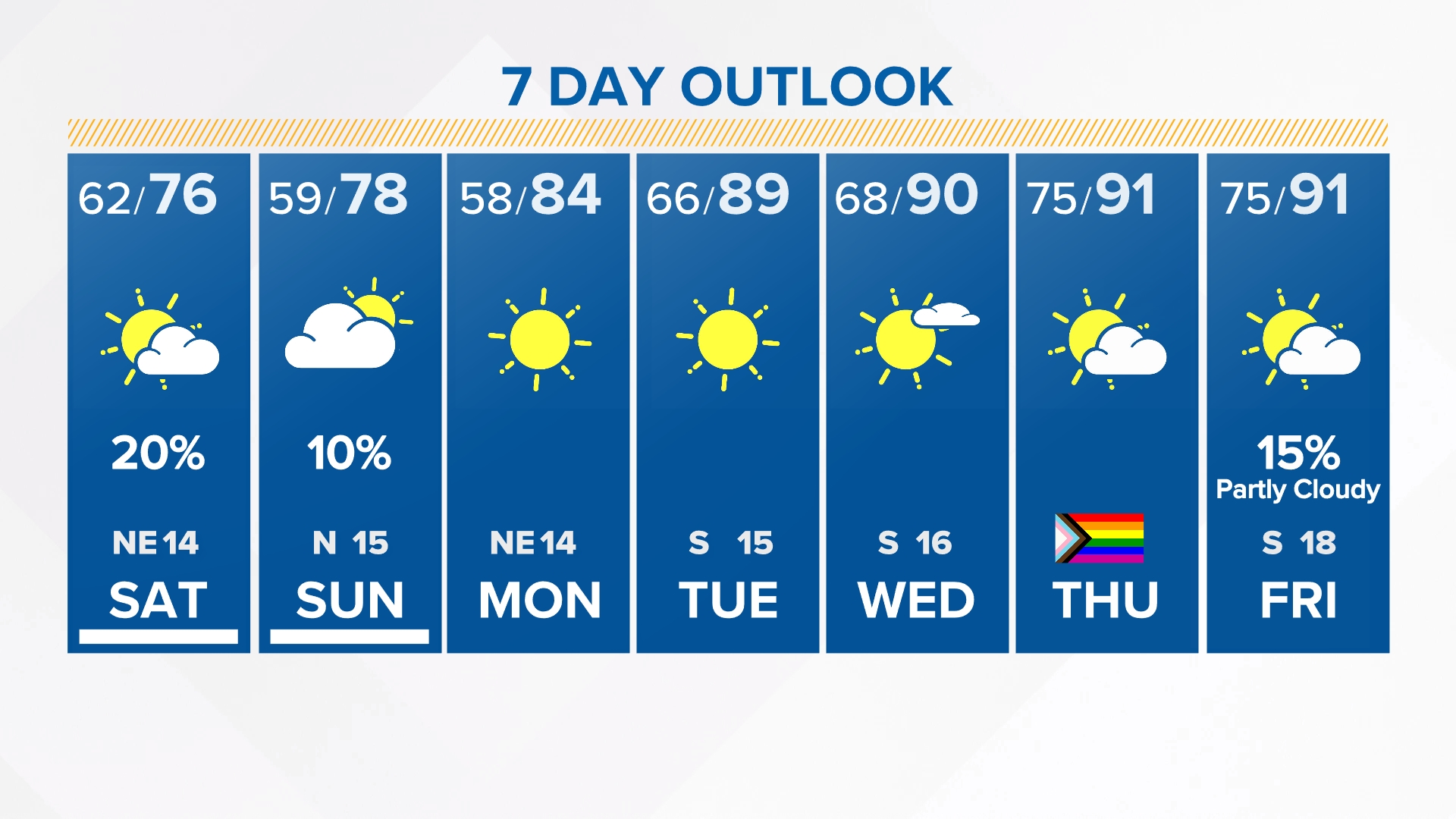 © 2017 KHOU-TV