HOUSTON -- Here are five of this morning's top headlines along with your weather forecast from KHOU 11 News:
Chris Cornell's family releases statement after singer's passing
Rocker Chris Cornell, who gained fame as the lead singer of the bands Soundgarden and later Audioslave, has died at age 52, according to his representative. Cornell, who had been on tour, died Wednesday night in Detroit, Brian Bumbery said in a statement to The Associated Press. Tap here to read more.
Suspect fatally shot during home invasion near Tomball
Deputies confirm a homeowner fatally shot a home invasion suspect near Tomball early Thursday. Around 2 a.m. a 911 call came in from the 19200 block of Juergen Road in northwest Harris County. Tap here to watch the latest report.
Exclusive: Houston woman's phone stolen in NYC, held for ransom
New York Port Authority police helped a Houston woman get her stolen phone from a man holding it for ransom. Shopping, naturally, lured a bridal party from Houston to New York City for a weekend. They went to midtown Manhattan to find the bride her dream wedding gown. Tap here to watch the story.
Inside the White House the night DOJ appointed a special counsel for Russia inquiry
This was not what the White House wanted. Nearly 90 minutes after the Justice Department announced it was appointing Robert Mueller to be special counsel to oversee the Russia investigation into possible collusion between the Trump campaign and his associates, the news stunned White House aides who scrambled to figure out the way forward. Tap here to read more.
NATO in Afghanistan: Marine Gen. Joseph Dunford says alliance should move quickly to deploy forces
The top U.S. military officer says NATO should be prepared to move fast to deploy additional forces if President Trump and other heads of states agree to bolster the alliance's mission in Afghanistan, where government forces are locked in a stalemate with the Taliban. Tap here to read more.
=====
HOUSTON'S WEATHER: Increasing chance for rain this weekend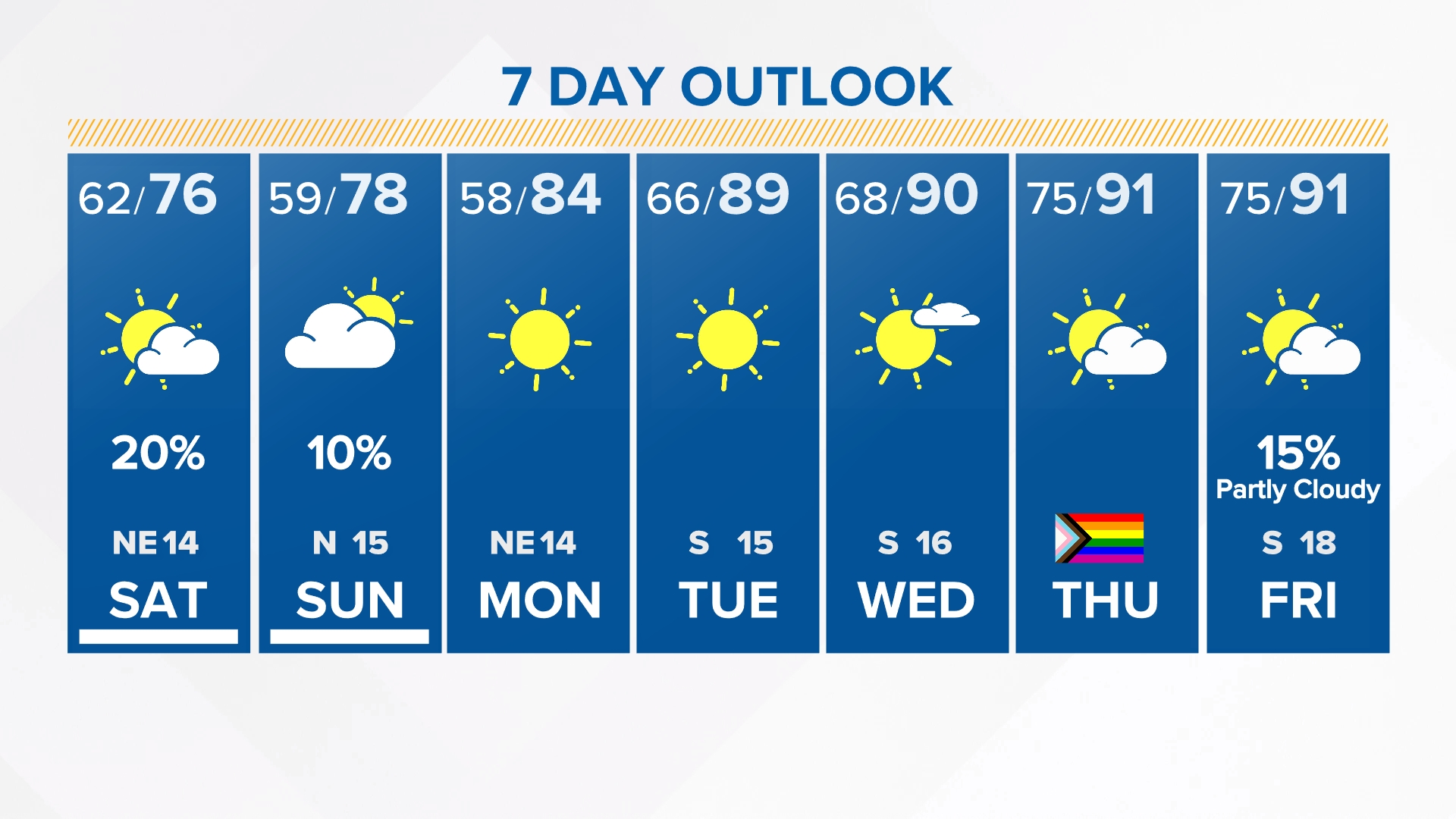 © 2017 KHOU-TV