HOUSTON -- Here are five of this morning's top headlines along with your weather forecast from KHOU 11 News:
James Comey testimony: Fired FBI director to brief Senate on encounters with Trump
Live coverage begins at 9 a.m. on KHOU 11 and KHOU.com. Former FBI director James Comey will finally make his much-anticipated appearance Thursday on Capitol Hill, providing dramatic testimony that President Trump pressed him to pledge his loyalty and drop the investigation of former national security adviser Michael Flynn's ties to Russia. Tap here to read more.
Motorcyclist dies after hitting curb, crashing on E. Sam Houston Parkway
Sheriff's deputies say a motorcyclist on a Harley-Davidson motorcycle hit a curb, resulting in a fatal crash along the E. Sam Houston Parkway. The crash happened on the northbound frontage road near Wallisville Road before 3 a.m. Thursday. Tap here to read more.
Army serviceman hit with Texas-sized toll bill after serving overseas
The shock of being in a war zone was bad enough for an Austin Army serviceman, but when he left Afghanistan three months ago he wasn't prepared for the bombshell he'd return to. Tap here to read more.
Single Houston dad struggles to pay for insulin for 3 sons, his plea for help goes viral
"I hate doing this... I'm in a lot of trouble. Due to various reasons … my restaurant is in a downward spiral." That's the beginning of a Facebook post by Craig Boncler. But it's the middle of the story that really matters. Tap here for the full story.
Family prays for charges in deadly Denny's beating
Family of John Hernandez, the man killed outside a Denny's restaurant near Sheldon, again asked for justice during a vigil Wednesday night outside the Harris County courthouse. Their signs spoke loudest. Big, bold letters screamed "Justice for Johnny" Hernandez. The second rally in Hernandez's name crowded with at least one hundred people saw more tears than talk Wednesday evening. Tap here for the story.
=====
HOUSTON'S WEATHER: Sunny today; rain early next week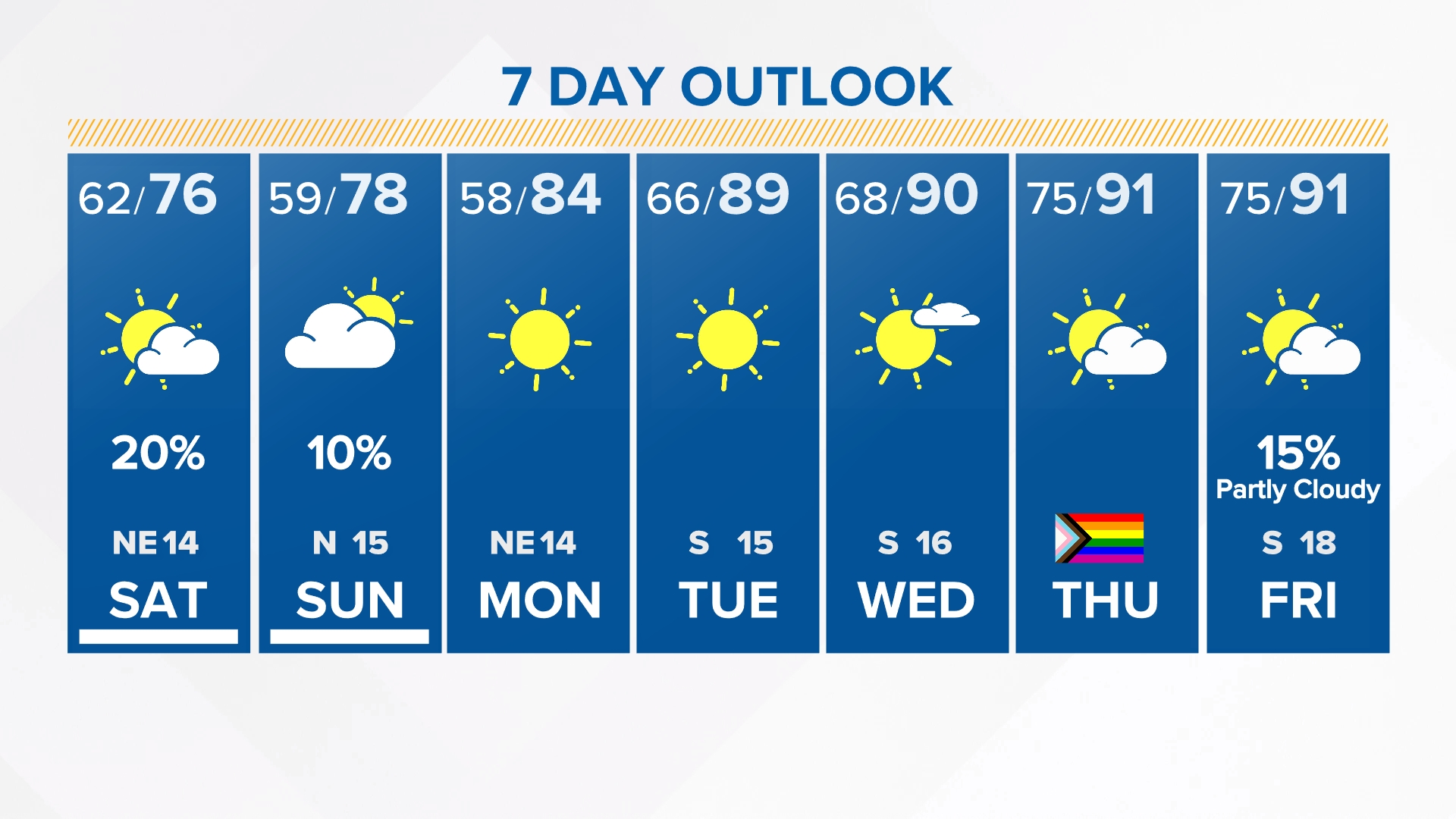 © 2017 KHOU-TV