HOUSTON -- Here are five of this morning's top headlines along with your weather forecast from KHOU 11 News:
It's June 1st - the start of hurricane season
June 1st marks the official start of the Atlantic hurricane season. The National Hurricane Center says June averages one tropical storm every other year and most of them form in the northwestern Caribbean Sea or Gulf of Mexico. Tap here to learn how you can stay prepared.
Inmate back in custody after fleeing boot camp in Atascocita
Deputies early Thursday recaptured an inmate who escaped custody the day before in northeast Harris County. The inmate had been on the run since about 5 p.m. Wednesday. Tap here for the report.
More RadioShacks closing across Houston area and so are Payless shoes
Retailers RadioShack and Payless shoes are closing hundreds of stores across the nation, leaving just a few in Texas. Tap here for the RadioShack closures, tap here for the Payless closures.
Senators ask FBI to review whether AG Jeff Sessions failed to disclose Russia meeting
Senate Democrats privately pressed the FBI to determine whether Attorney General Jeff Sessions failed to disclose a third meeting with Russian ambassador Sergey Kislyak during a April 2016 campaign event for then-presidential candidate Donald Trump at Washington's Mayflower Hotel, according to an aide to Vermont Sen. Patrick Leahy. Tap here to read more.
Vladimir Putin: Russian state has never been involved in hacking
President Vladimir Putin says the Russian state has never been involved in hacking. Speaking at a meeting with senior editors of leading international news agencies Thursday, Putin said that some individual "patriotic" hackers could mount some attacks amid the current cold spell in Russia's relations with the West. Tap here to read more.
=====
HOUSTON'S WEATHER: Scattered rain and storms through the weekend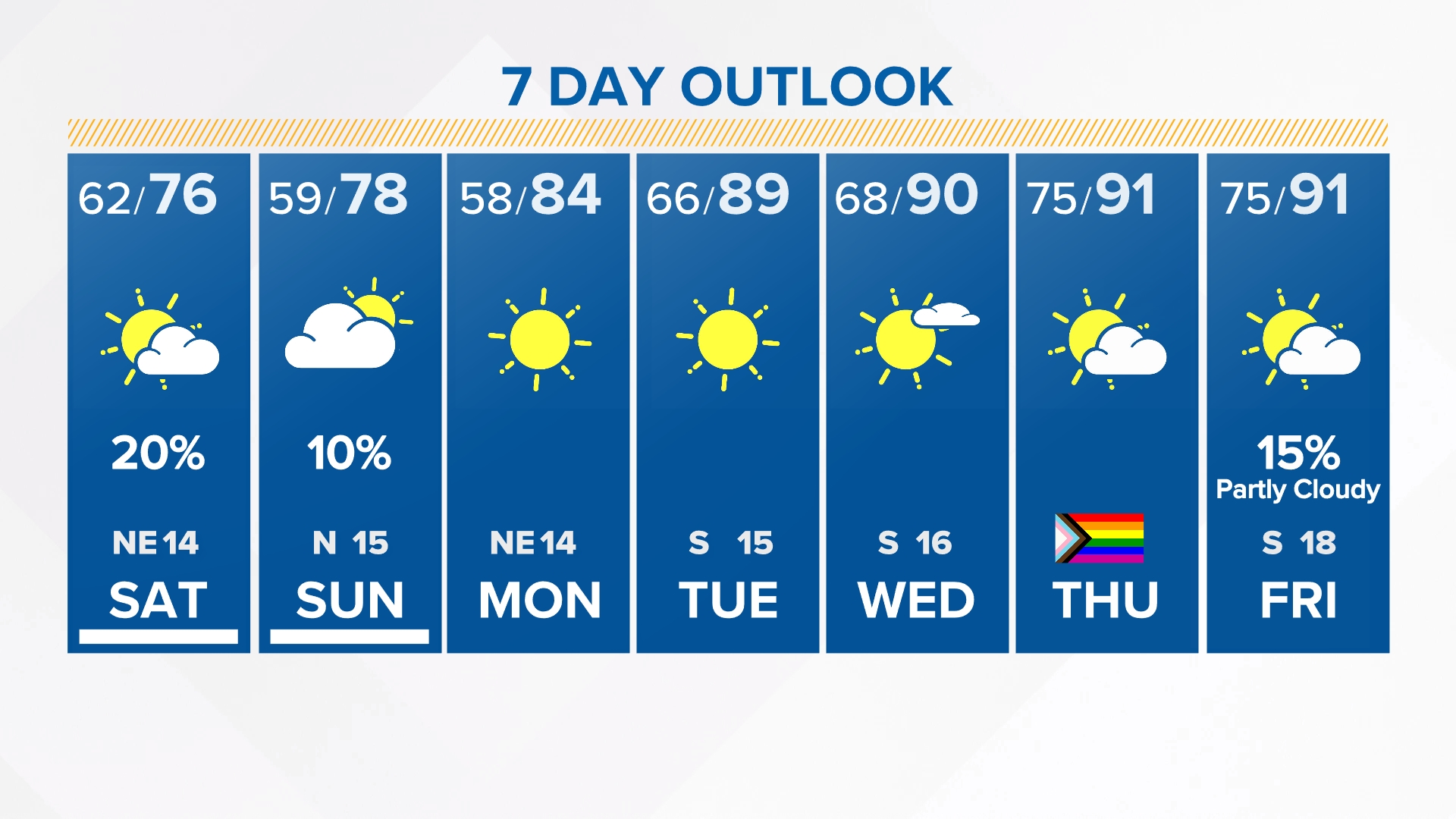 © 2017 KHOU-TV